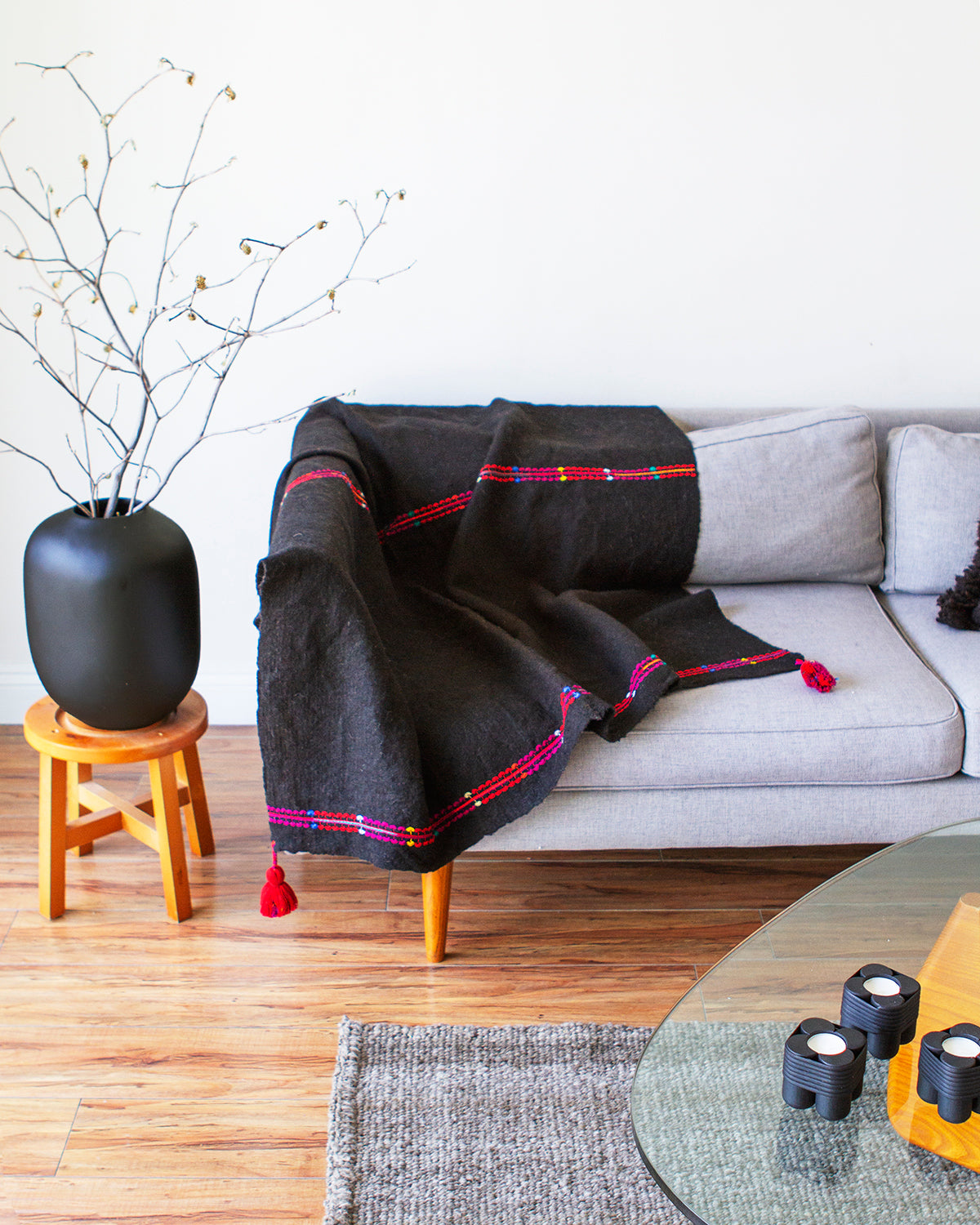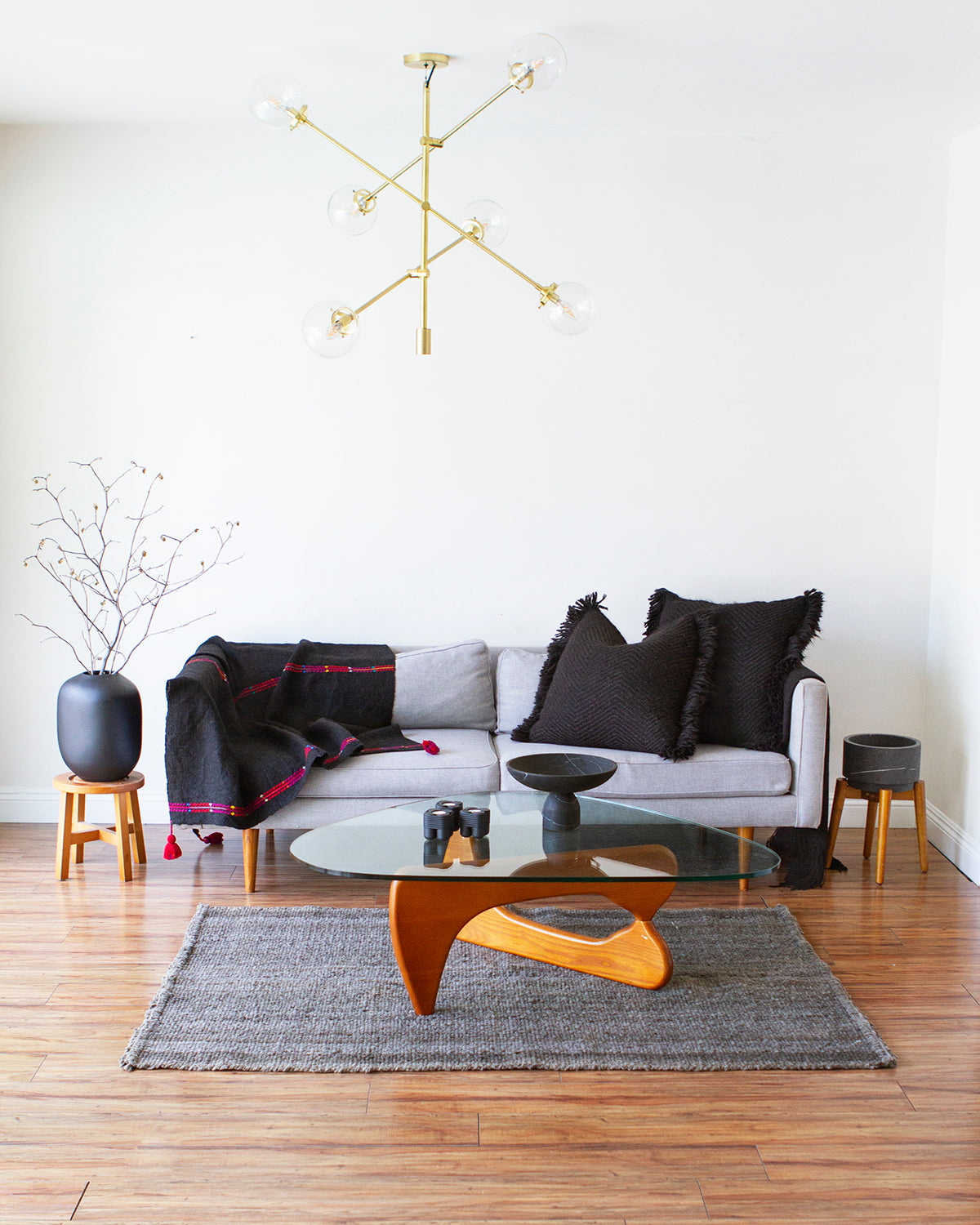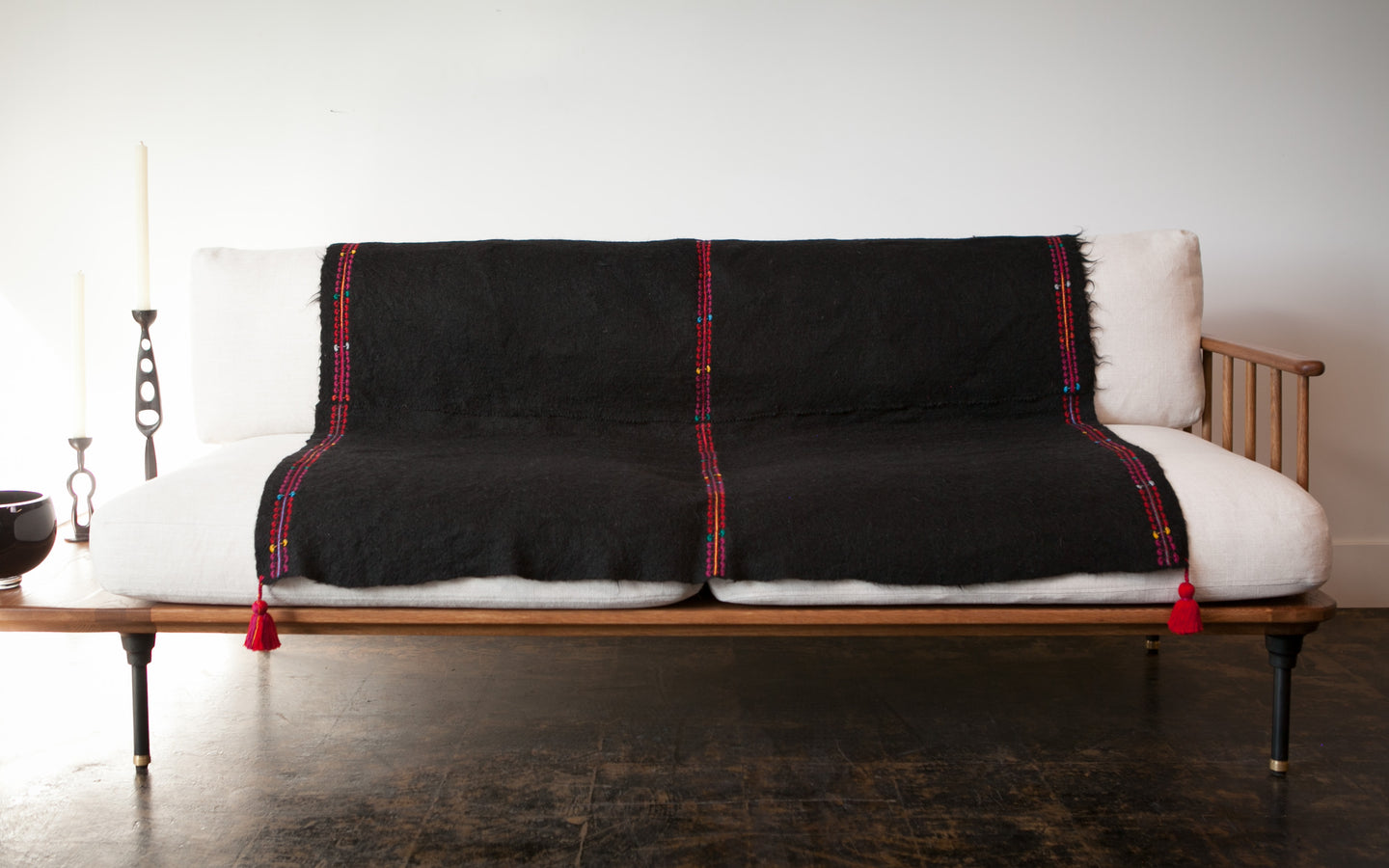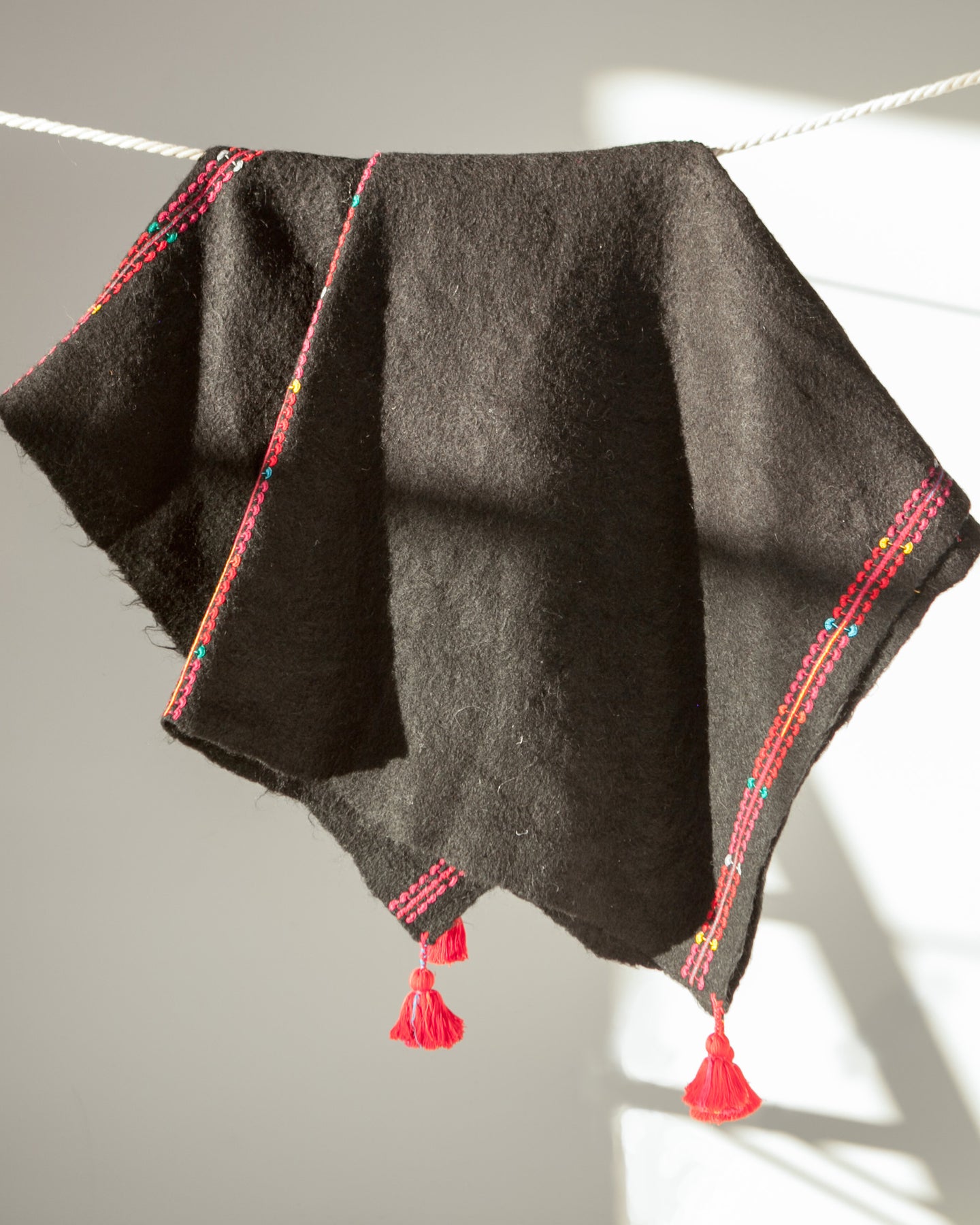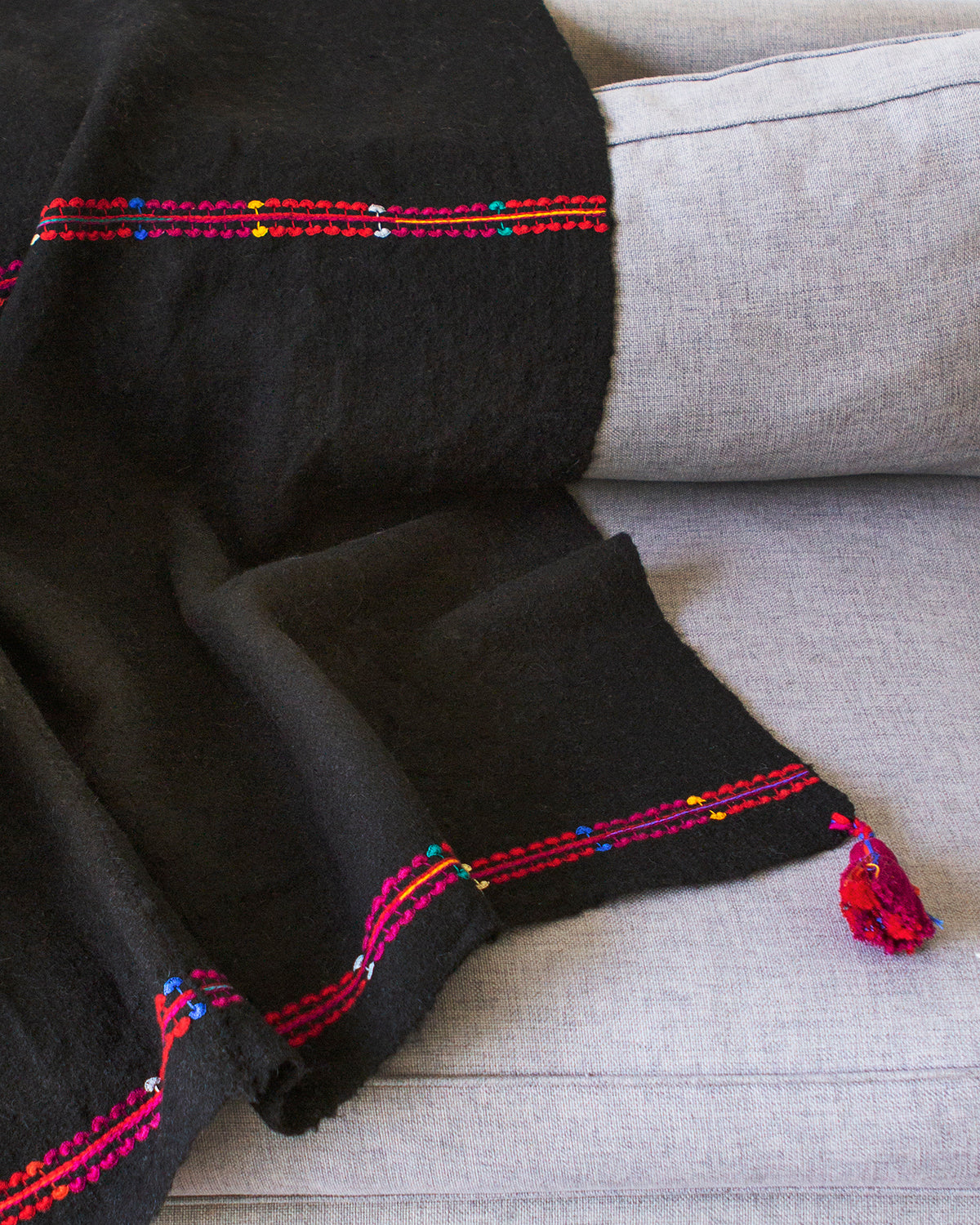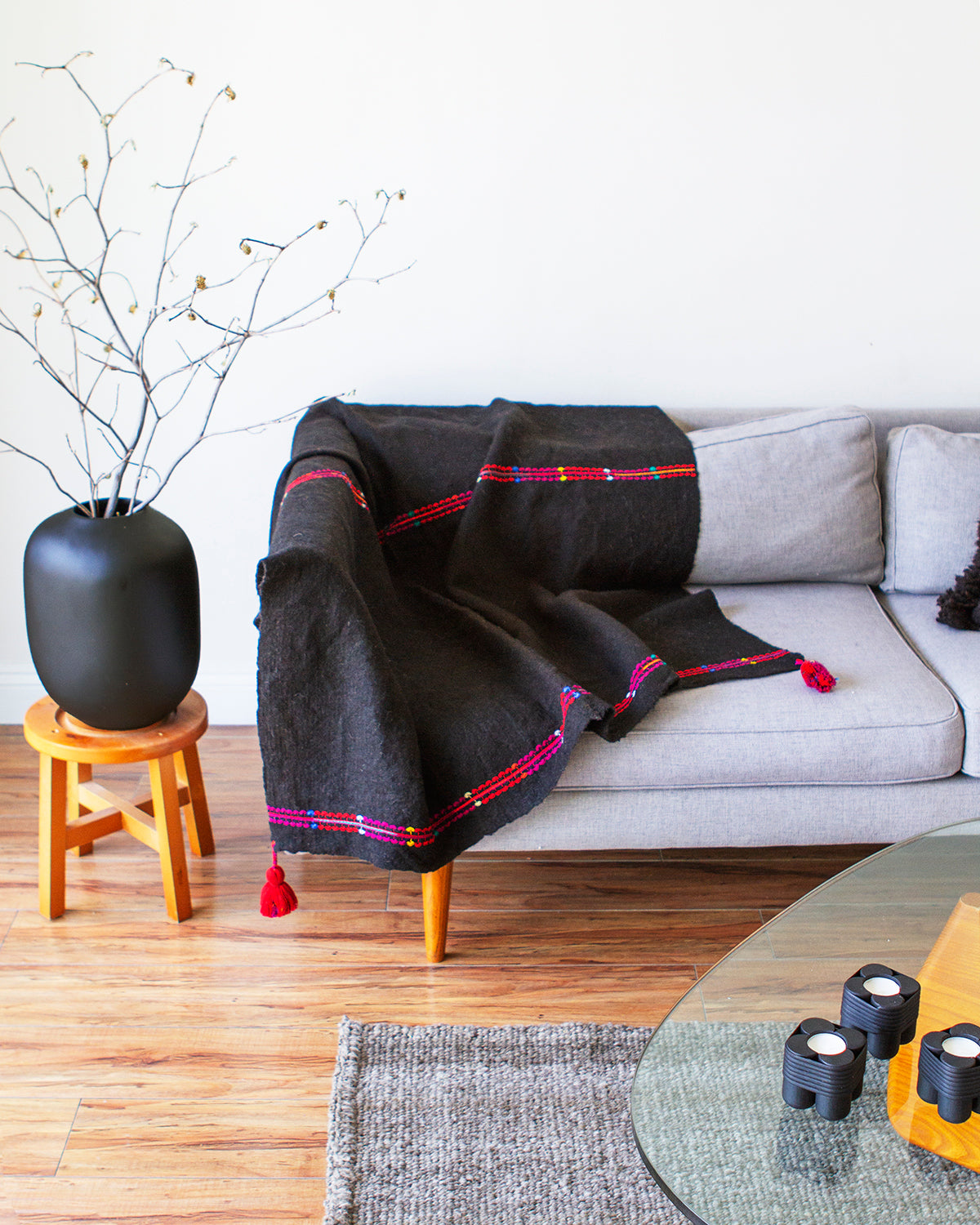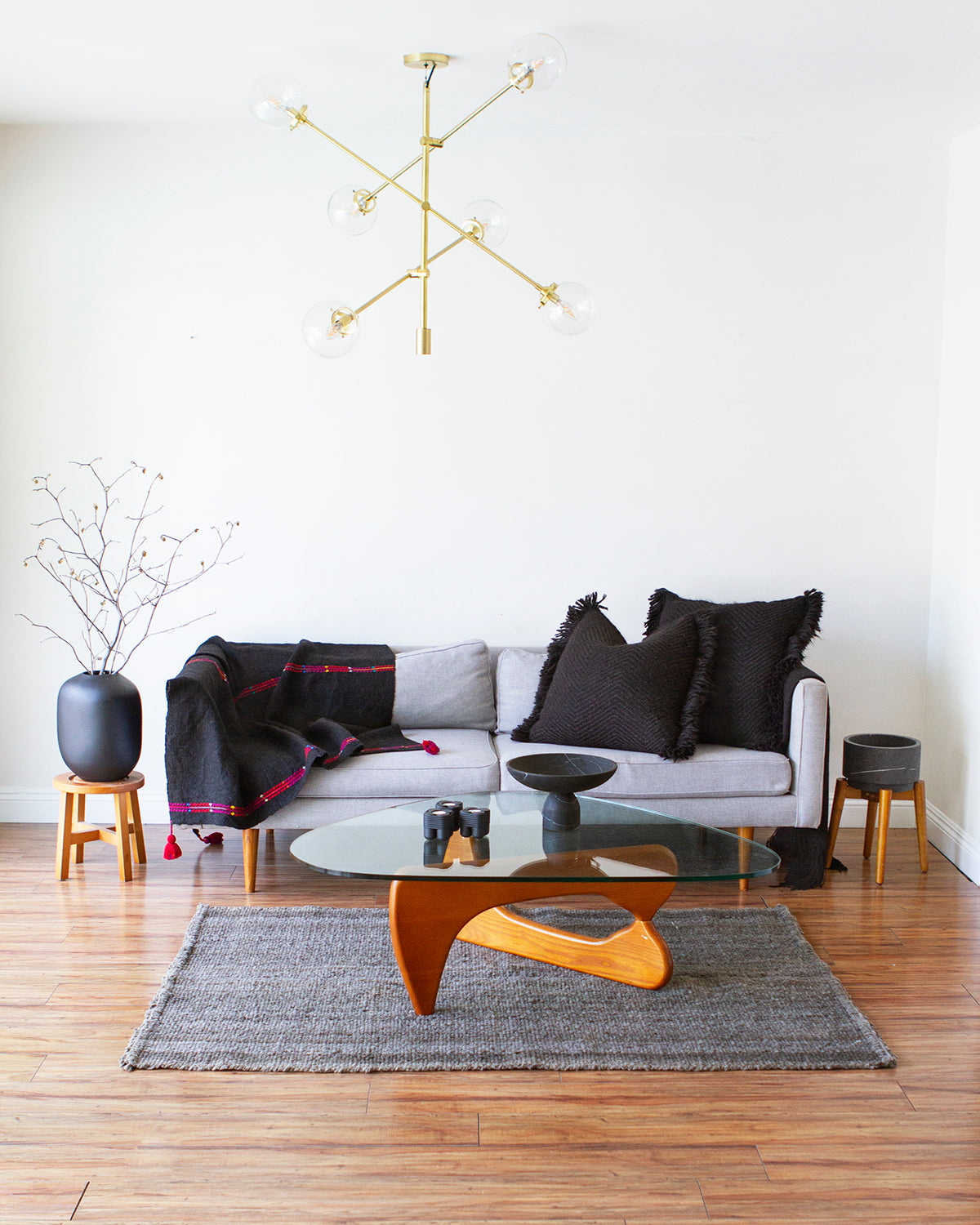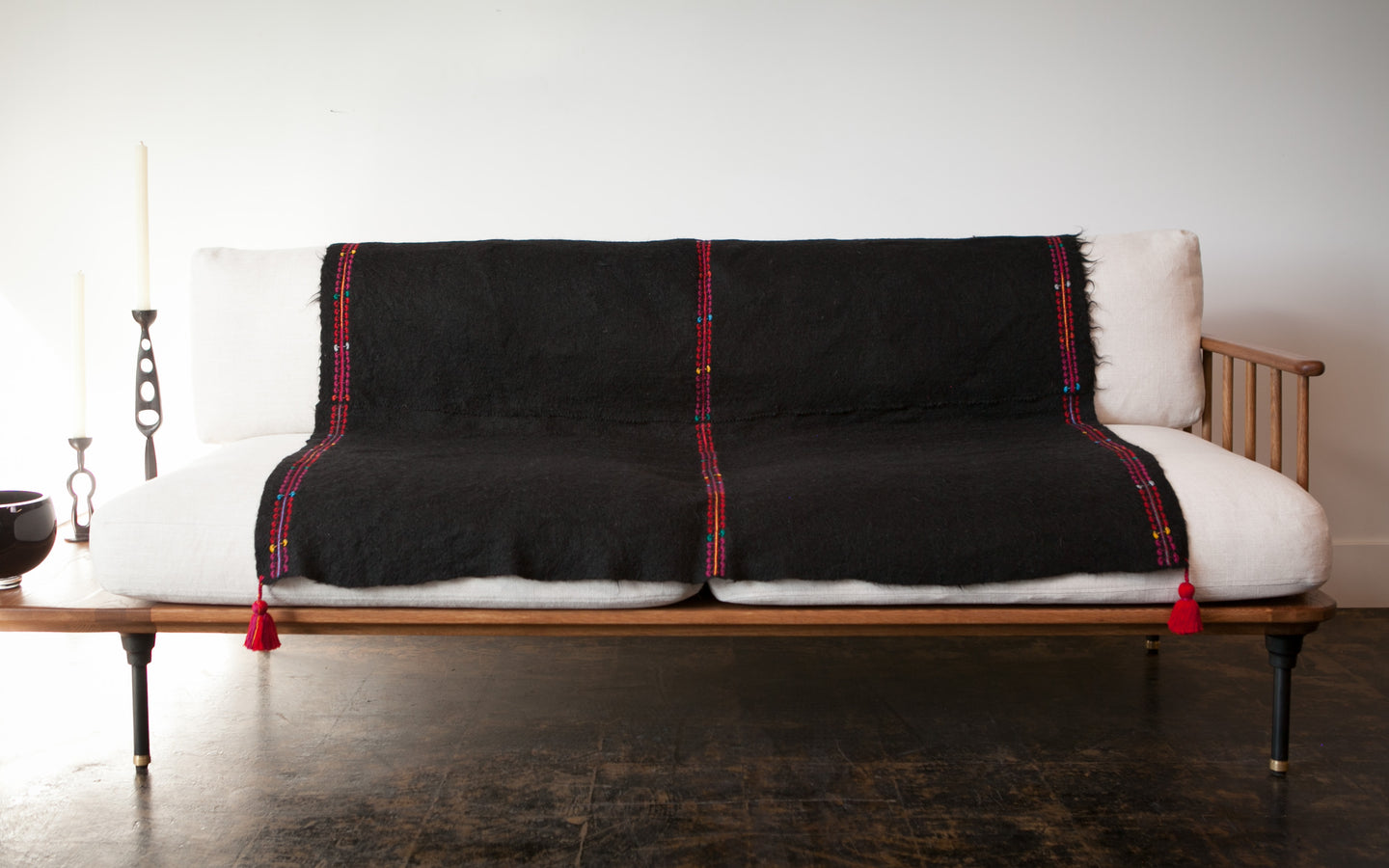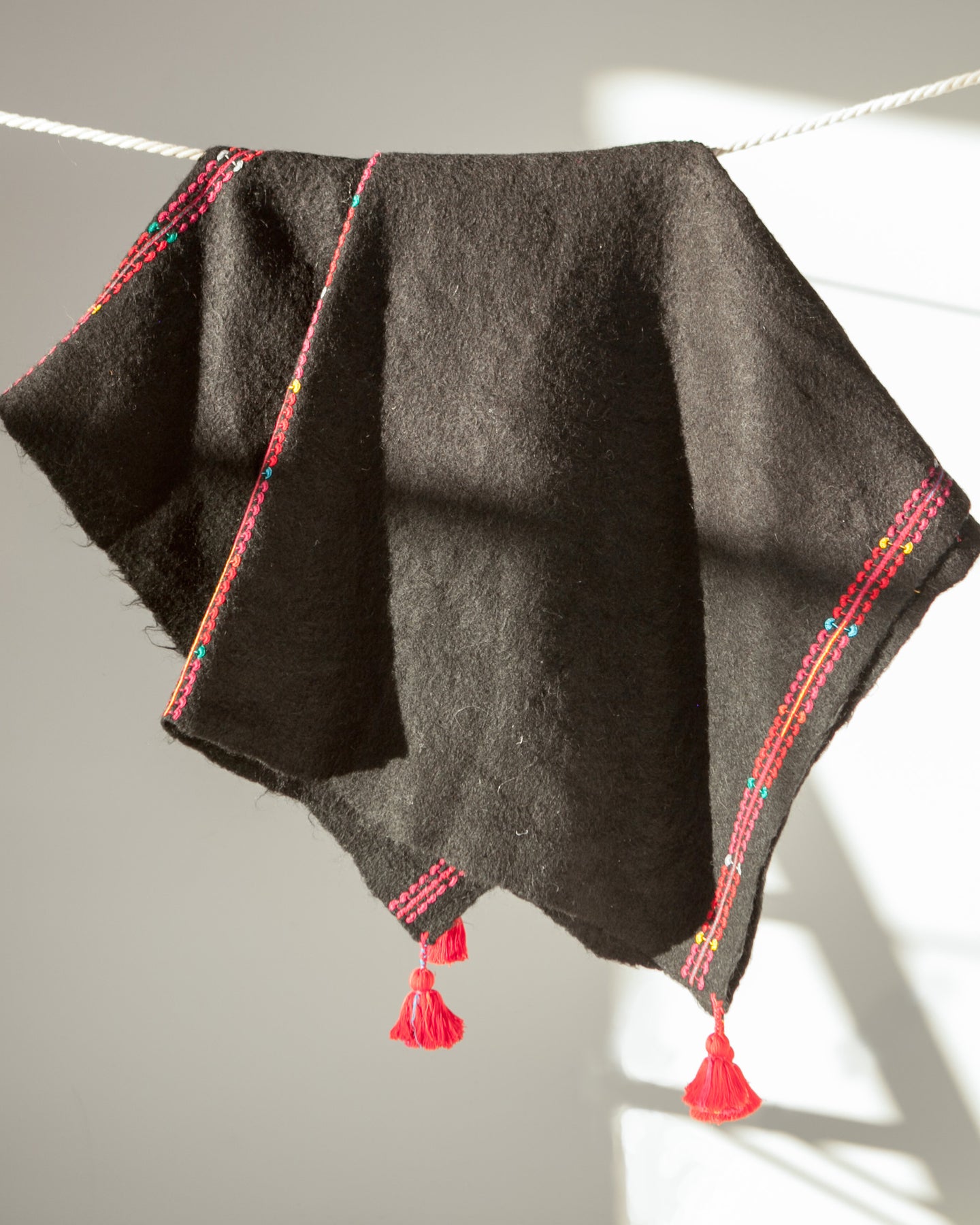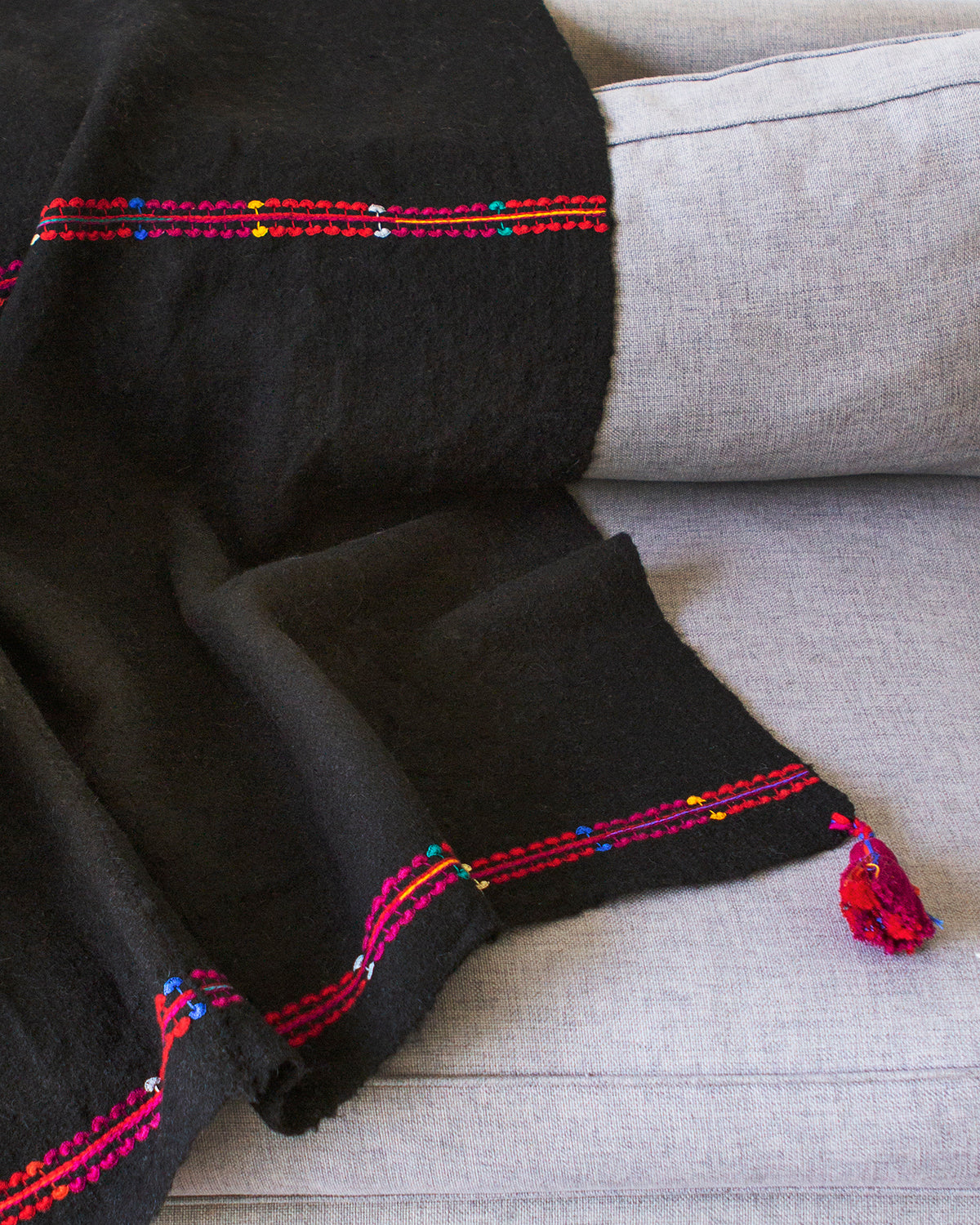 Regular price
$795.00
Sale price
$477.00
Unit price
per
Sale
Sold out
SALE - 40% OFF
Handwoven Traditional Artisan Home Throw
This unique home decor throw blanket is woven with traditional techniques and has a beautiful handmade rustic feel to it while being exceptionally warm and long lasting. A throw is the perfect accent to any living room or bed area, and this wool blanket looks great draped over a modern couch or colorful bed. Pair this throw with other rustic or boho home decorations, or an all black color way. 
*All sale items are FINAL SALE.
About the Artisans

Up in the mountains of Chamula in Chiapas, Mexico - an area not accessible by car - the artisans who create these beautiful wool pillows live and work with their sheep. The sheep are considered sacred in their culture and are treated with the utmost care. The wool is harvested, spun, and then woven on traditional backstrap looms.
Materials

The textile of this delightful throw is made from 100% wool sheared from Chamula community sheep, considered sacred in local culture.

The throw is embroidered and decorated with red pom poms dyed with cochineal, a natural bright red pigment. These very special pieces can take up to three months to weave and are considered almost one of a kind.
Care Instructions

Hand wash with cold water. Dry in a shaded area.
View full details