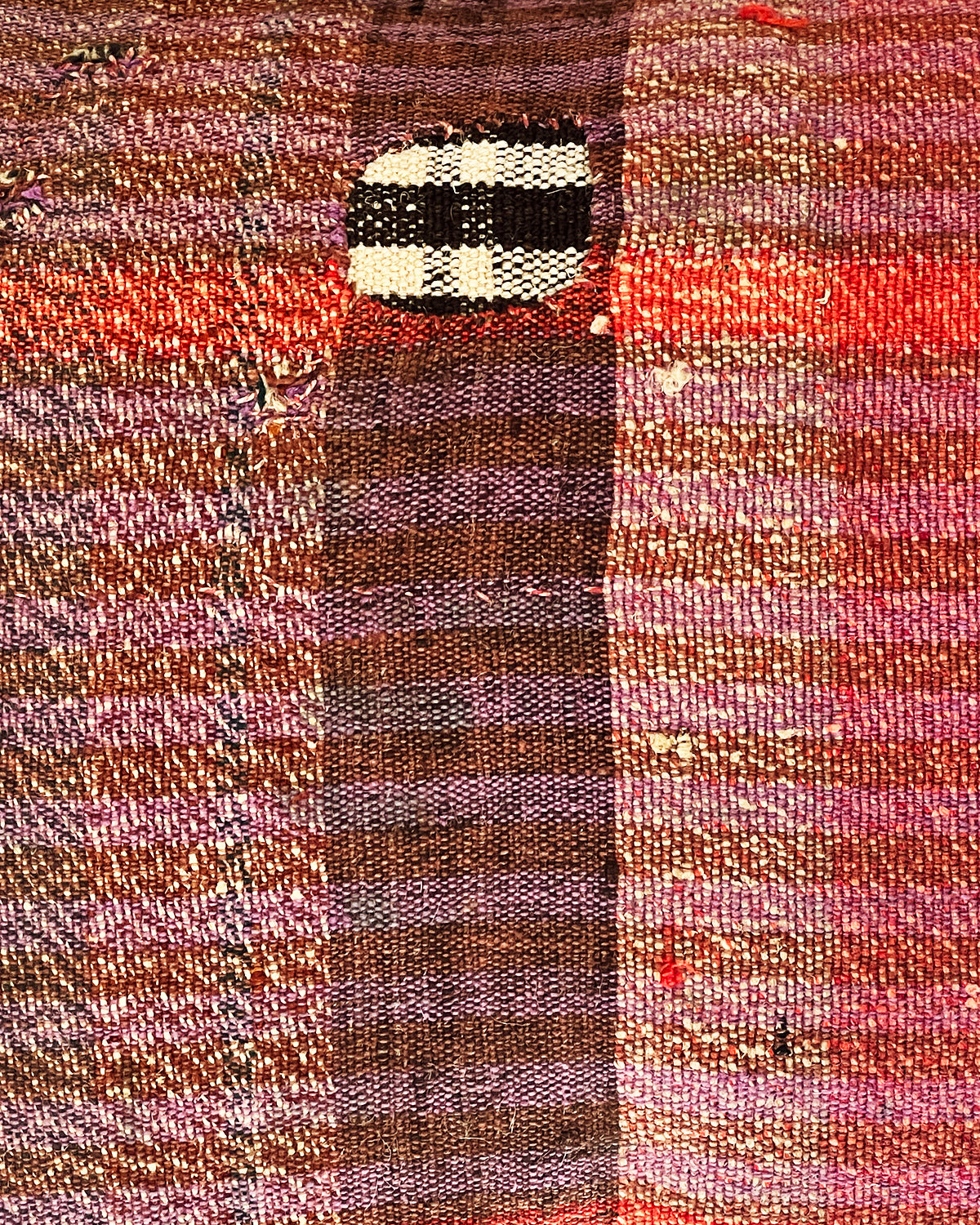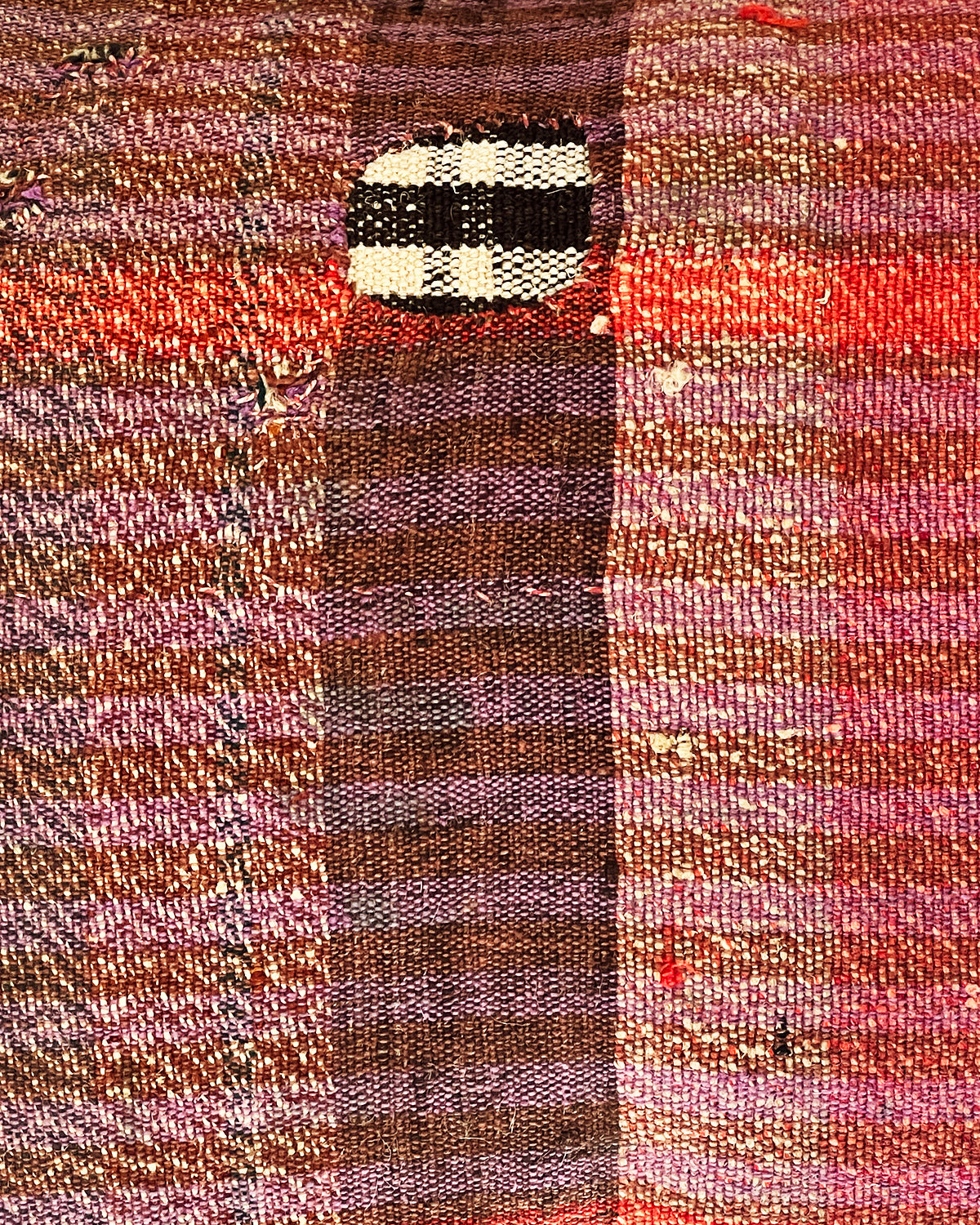 Regular price
Sale price
$536.00
Unit price
per
Sale
Sold out
One of a kind vintage linen throw pillows to beautify your home
A hundred years ago these fabrics used to be cereal sacks in Northern Portugal. Now they get rediscovered and transformed into a rare collectible. This cosmopolitan Oversized Throw Pillow adds a unique vintage flair to any living space. Crafted with linen, it features colorful red, blue, and pink stripes, and visible mending for an eclectic finish. Perfect for adding a touch of warmth and comfort.

About the Artisans

Matilde makes these one-of-a-kind pillows using vintage linen cereal sacks in her town Miranda do Douro, on the northeastern border of Portugal with Spain. Matilde is 85 years old and started weaving at the age of 15. Throughout her life she weaved hundreds of cereal bags, bed covers, pillows, and saddle bags. Traditionally, most of the cereal sacks were woven in the natural color of the fibers (white and gray), but the bags found in Trás-os-Montes are full of bold colors, making them unique when compared to bags woven in other regions of Portugal, or even the world.
Materials

Every pillow in the Matilde Collection is made from vintage grain sacks. The stunning and extremely resistant linen and wool fabrics were spun, dyed and woven by women during the winter. Afterwards, the fabrics were sewn into sacks with impressively beautiful hand stitches.

Some of the older bags are over a hundred years old and all of them were produced before the 1970s. Used at first as utilitarian harvest and storage sacks, they are now considered rare collectables.

Insert included: Angel hair polyester down alternative with 100% cotton liner.
Care Instructions

Use a brush for gentle spot cleaning or dry clean only.

View full details