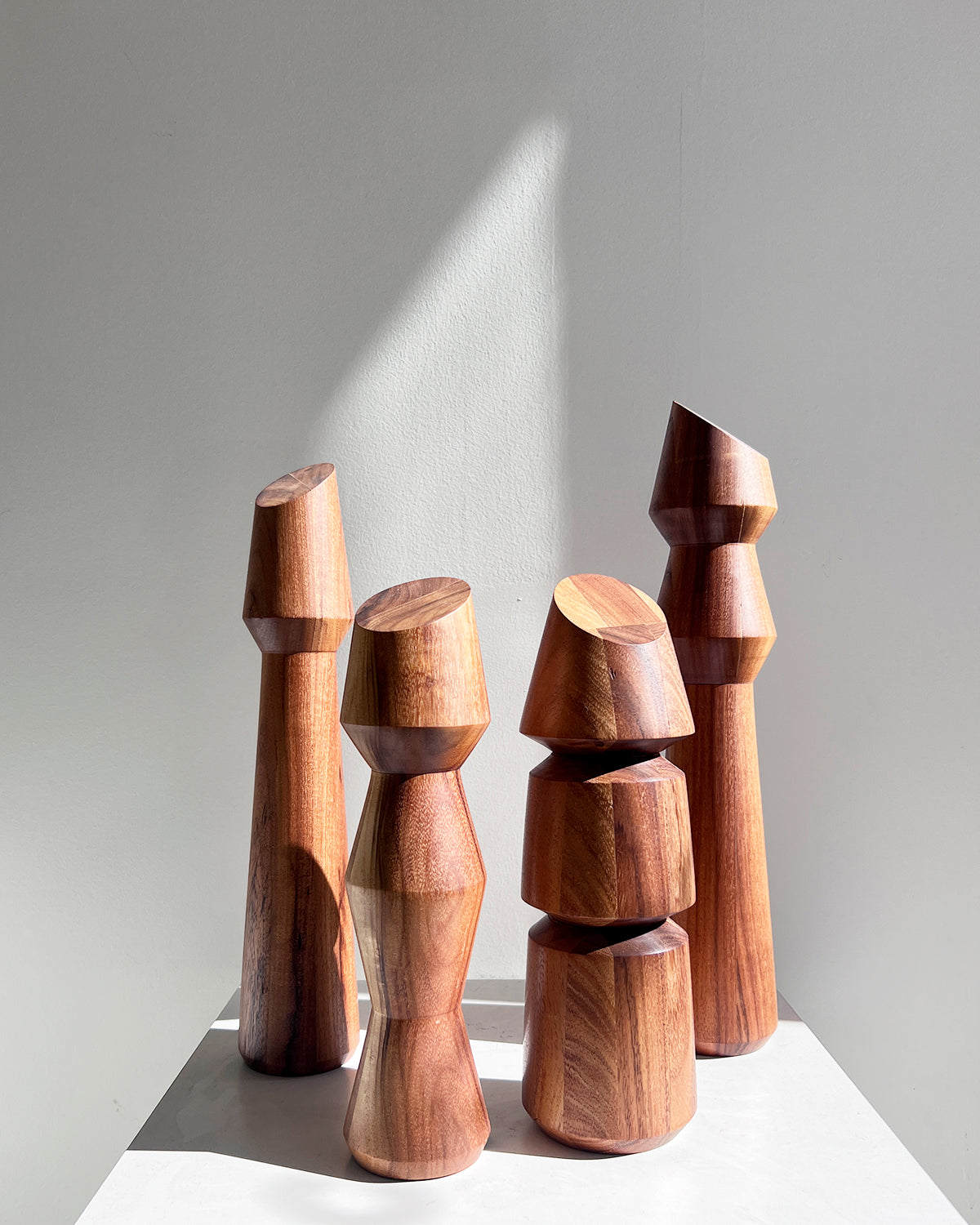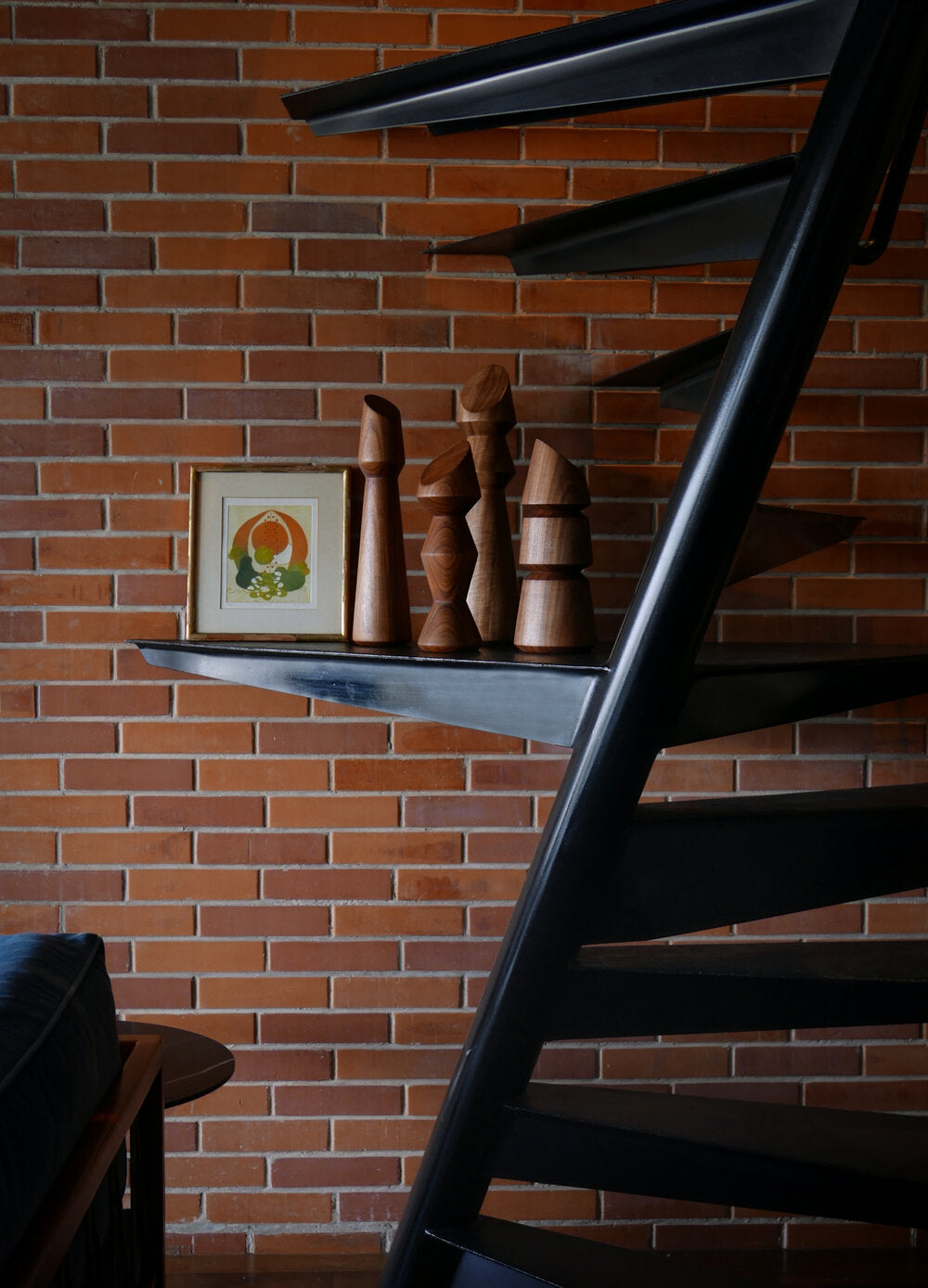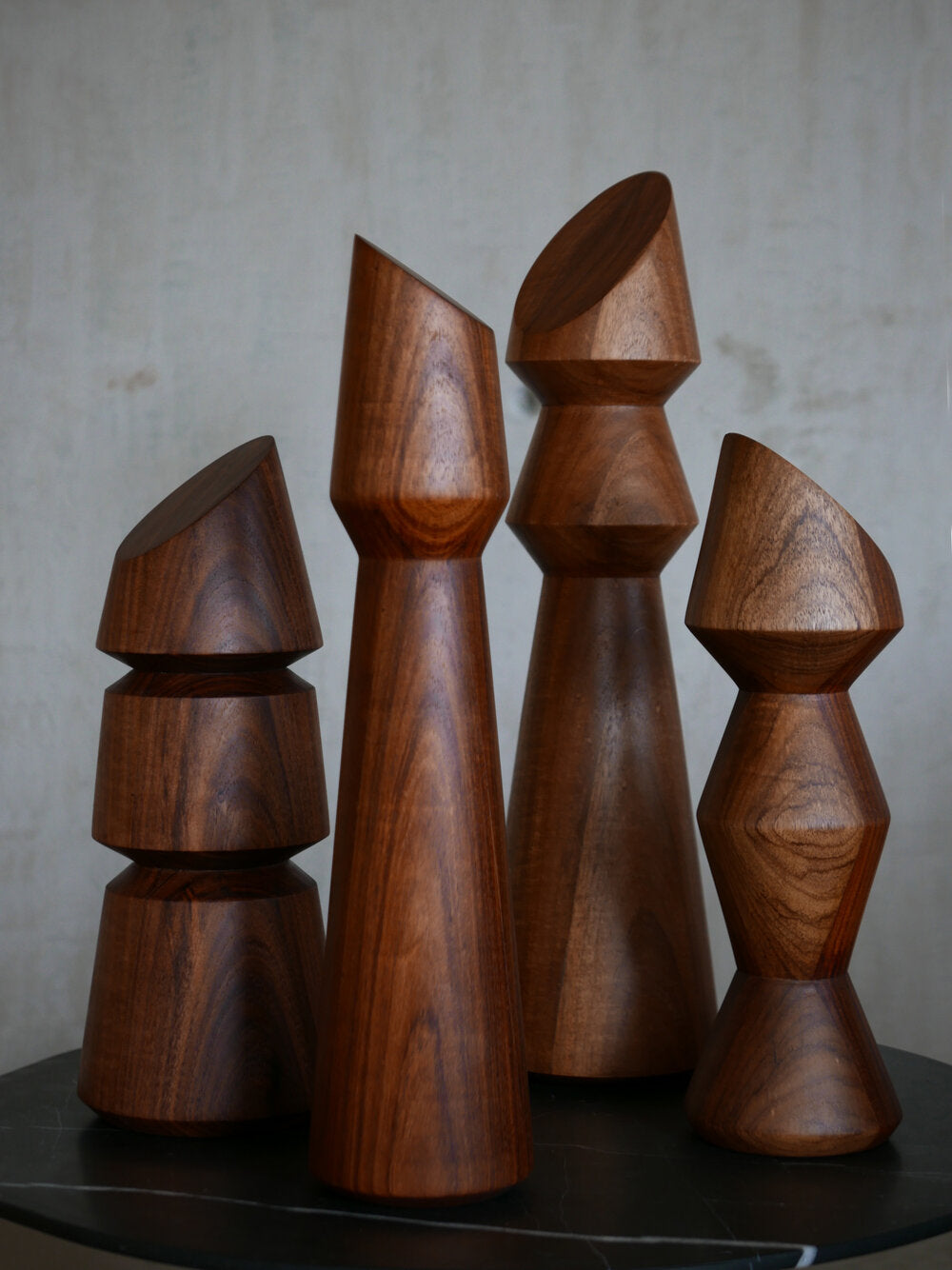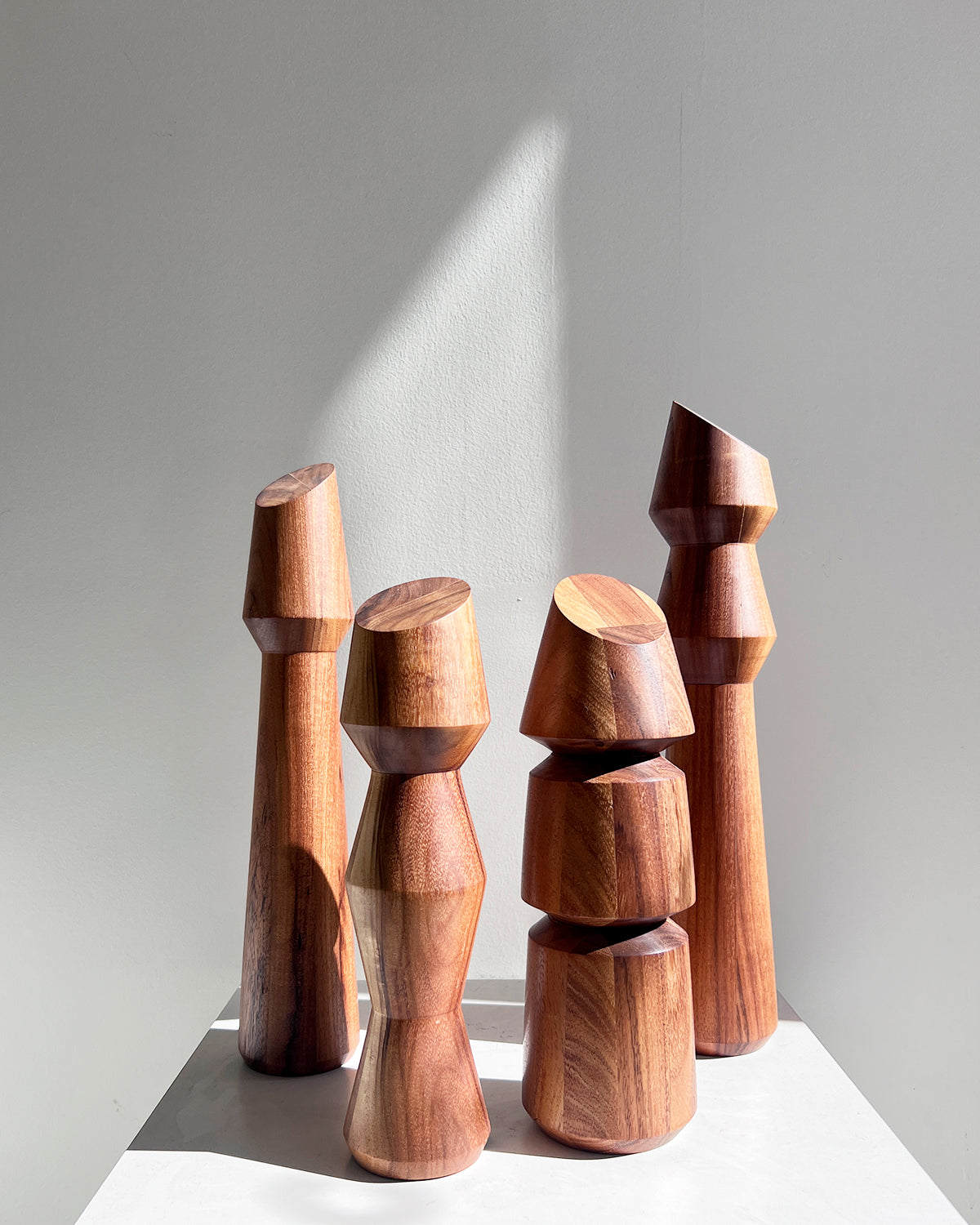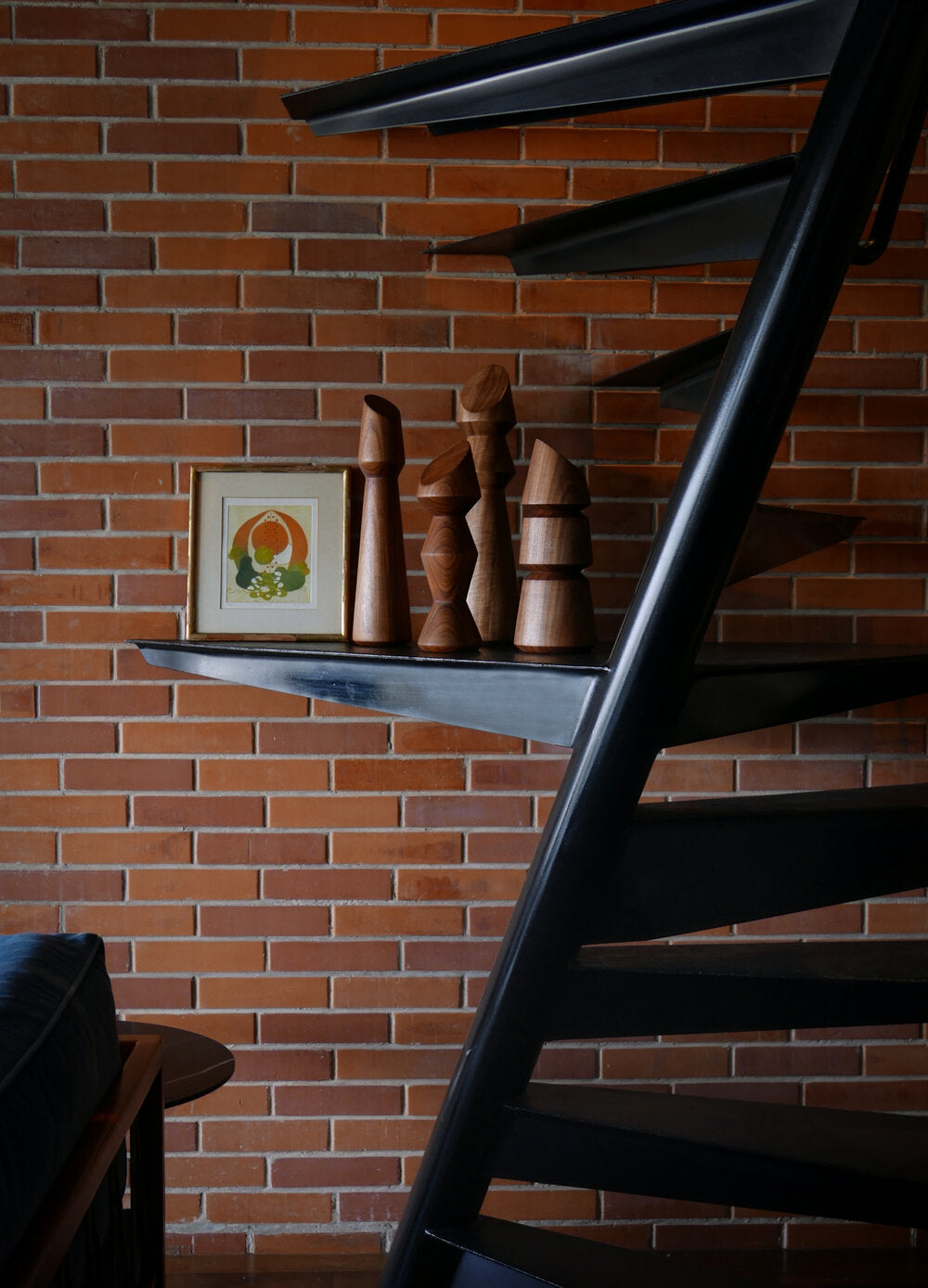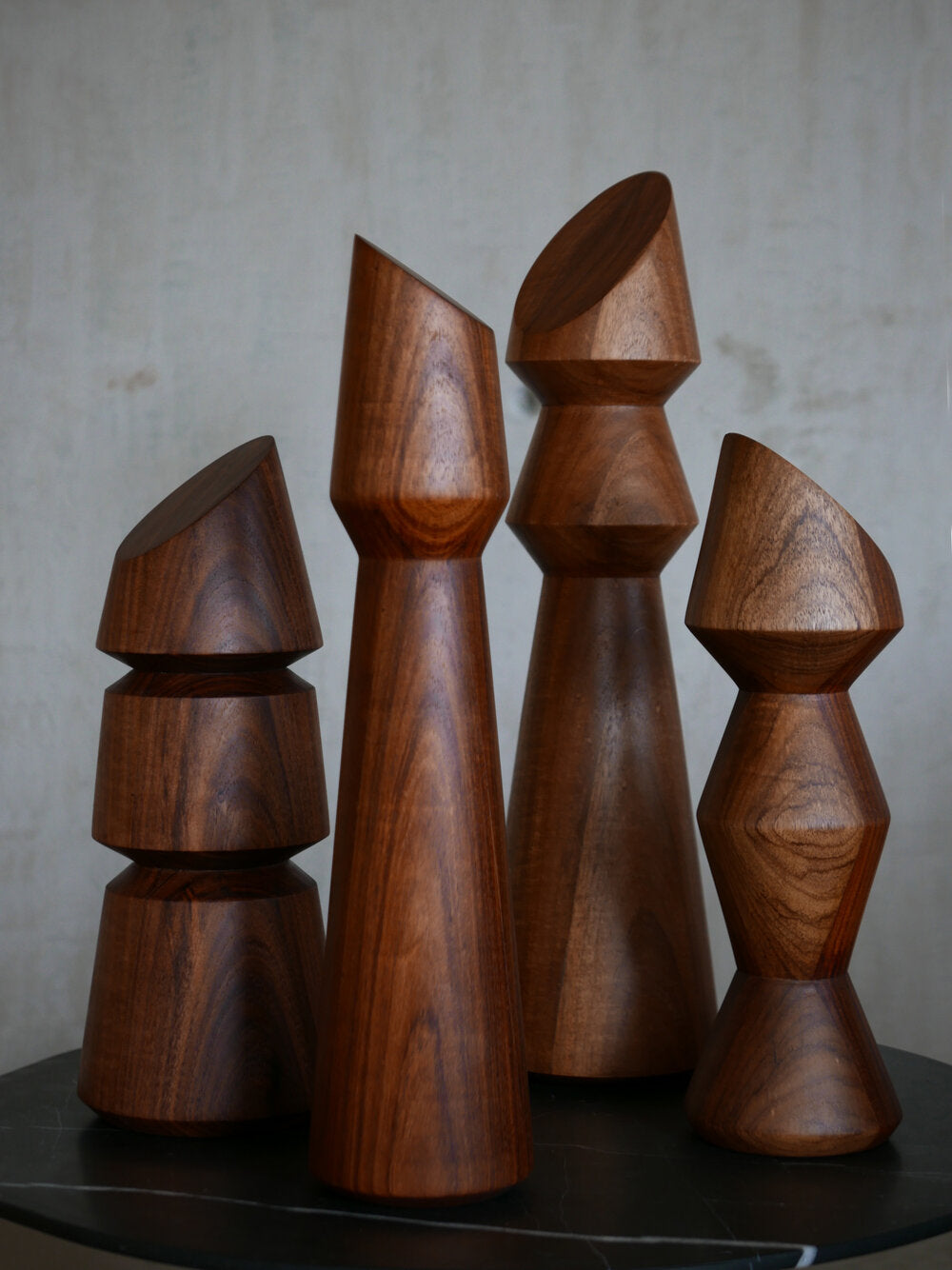 Regular price
$1,262.00
Sale price
$1,010.00
Unit price
per
Sale
Sold out
Sculptural Wooden Totems to decorate your space. 
These impressive hand carved wooden totems are a great way to decorate your home. These sculptural home decor pieces will look great on a coffee table, bookshelf, or mantle. You can also make them the centerpiece on your dining room table. If you have some inserts in your wall, these totems would be a great fit.
About the Artisans

Hand-made by Mexican artist Eduardo Wignall, who focuses on the development and production of high quality furniture and design objects, with an emphasis on wood. The pieces he develops are environmentally and socially conscious. The materials and all-natural finishes are environmentally friendly, have a sustainable certified origin and are biodegradable. His studio is further committed to social projects that give back to local communities and ensure artisans receive fair and dignified treatment.
Measurements

Totem sizes:
19" x 5.25"
17" x 4.25"
13.5" x 4.25"
13" x 5.5"

Materials

Made from Native Sustainably Harvested Tzalam wood

View full details