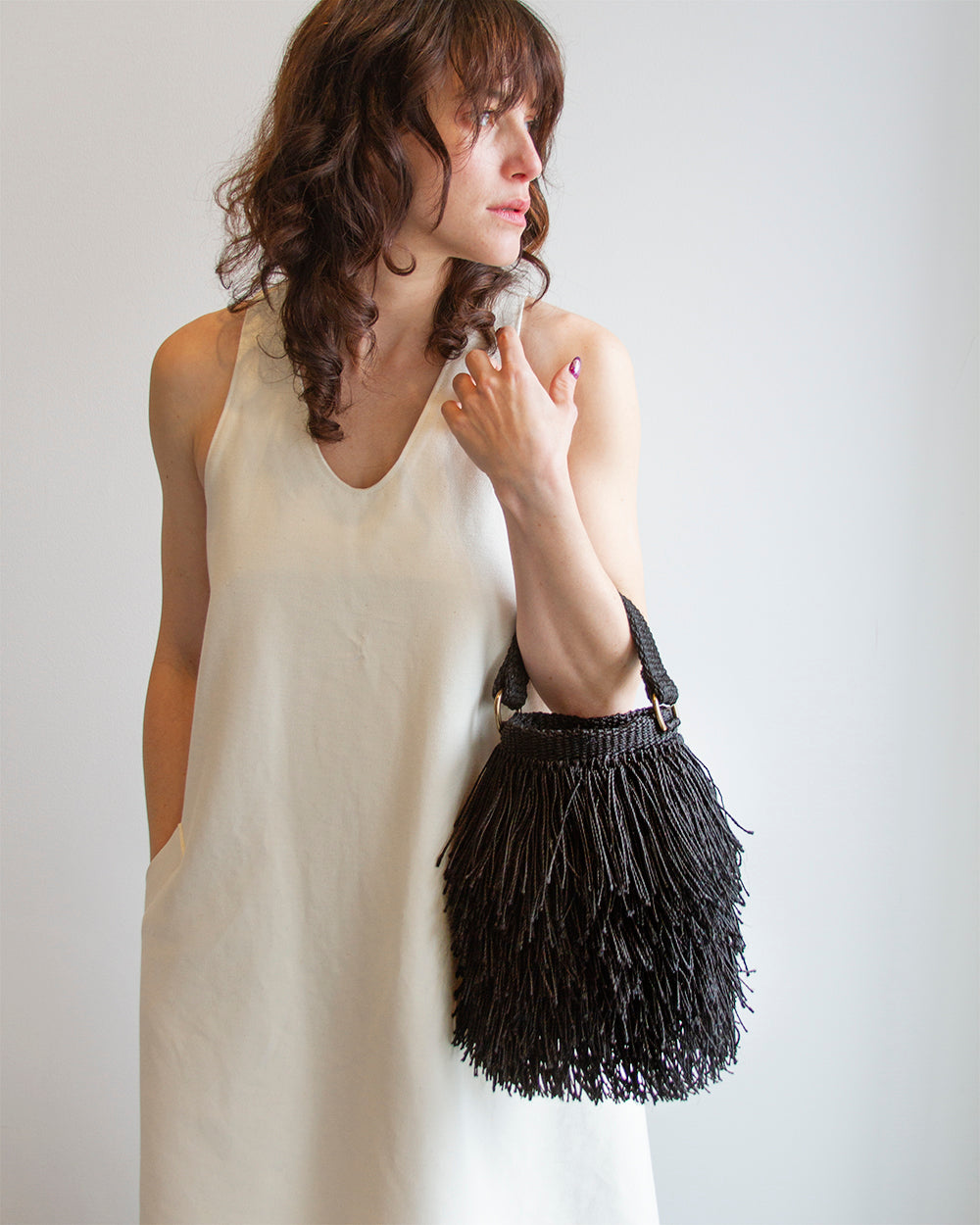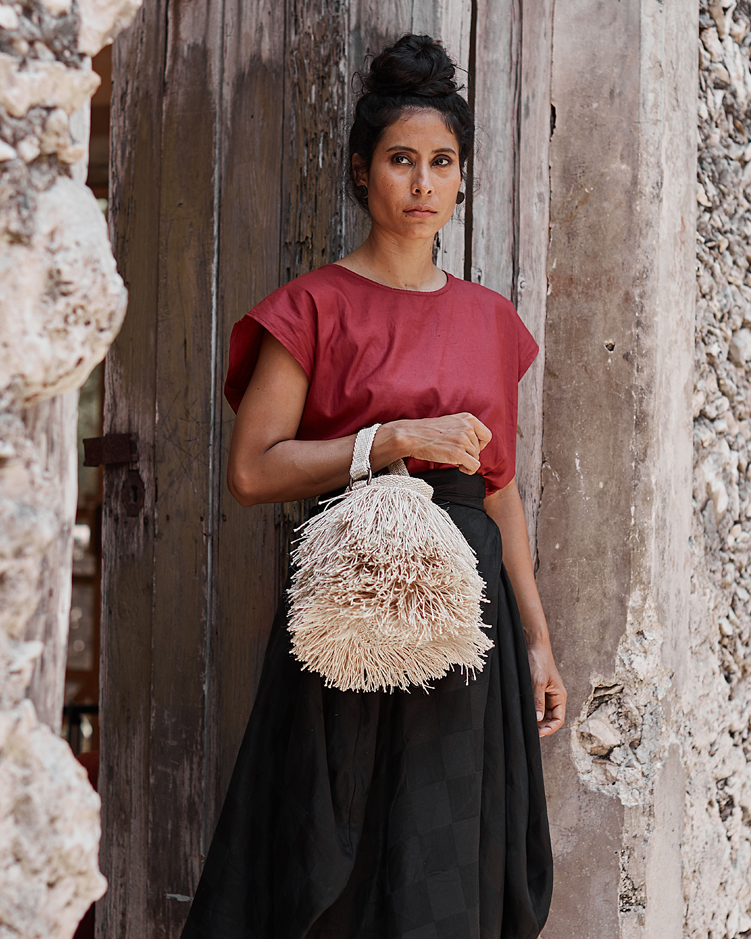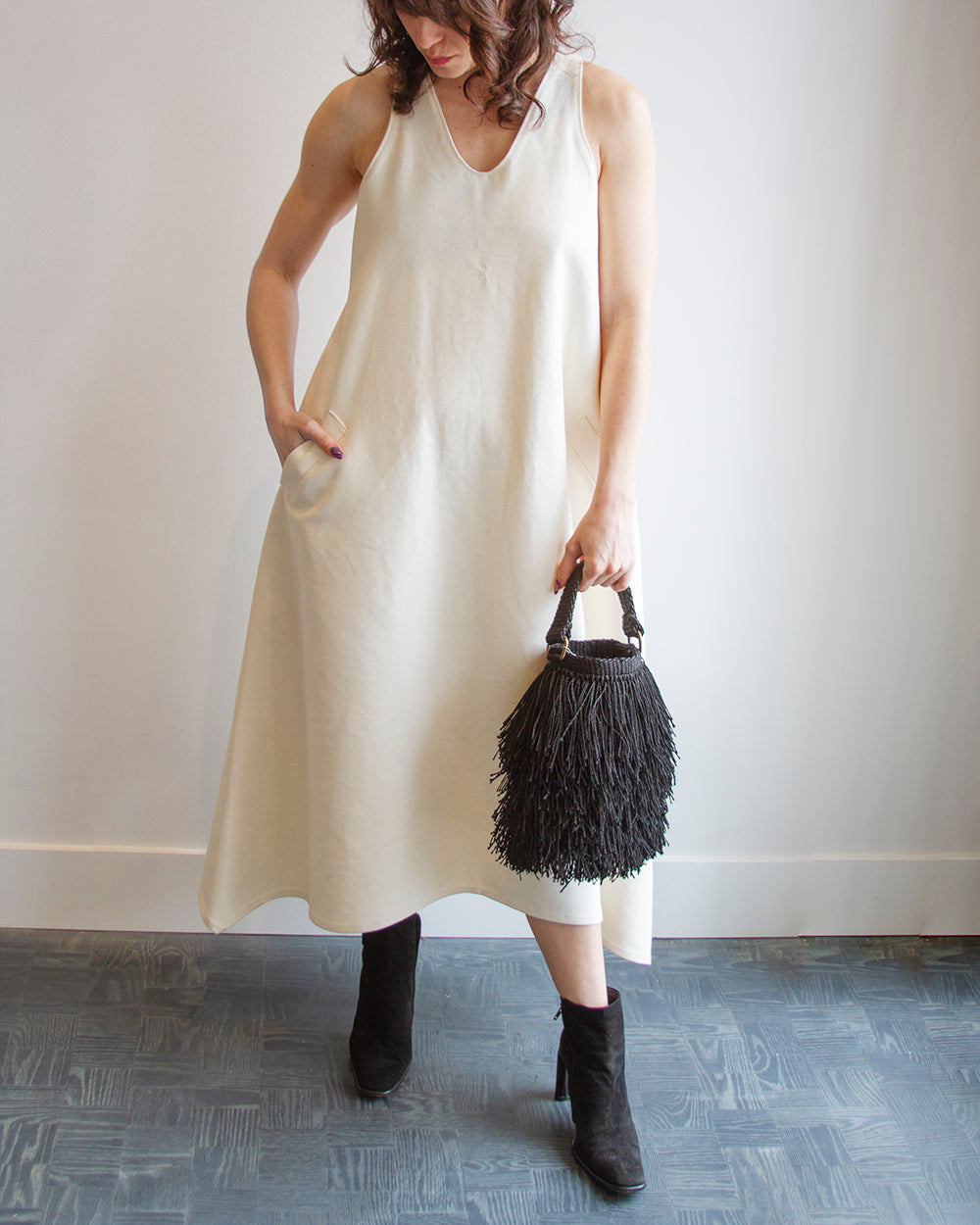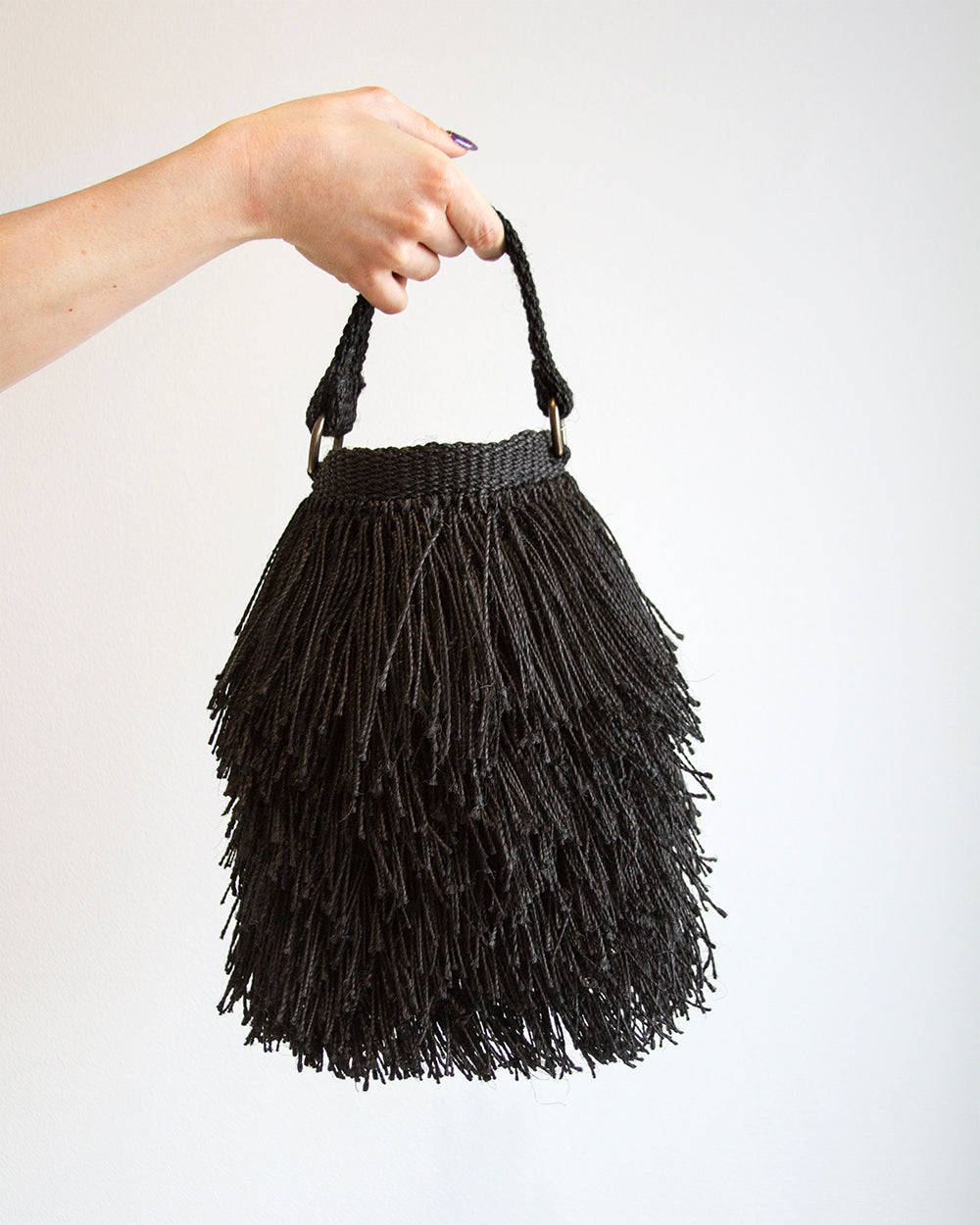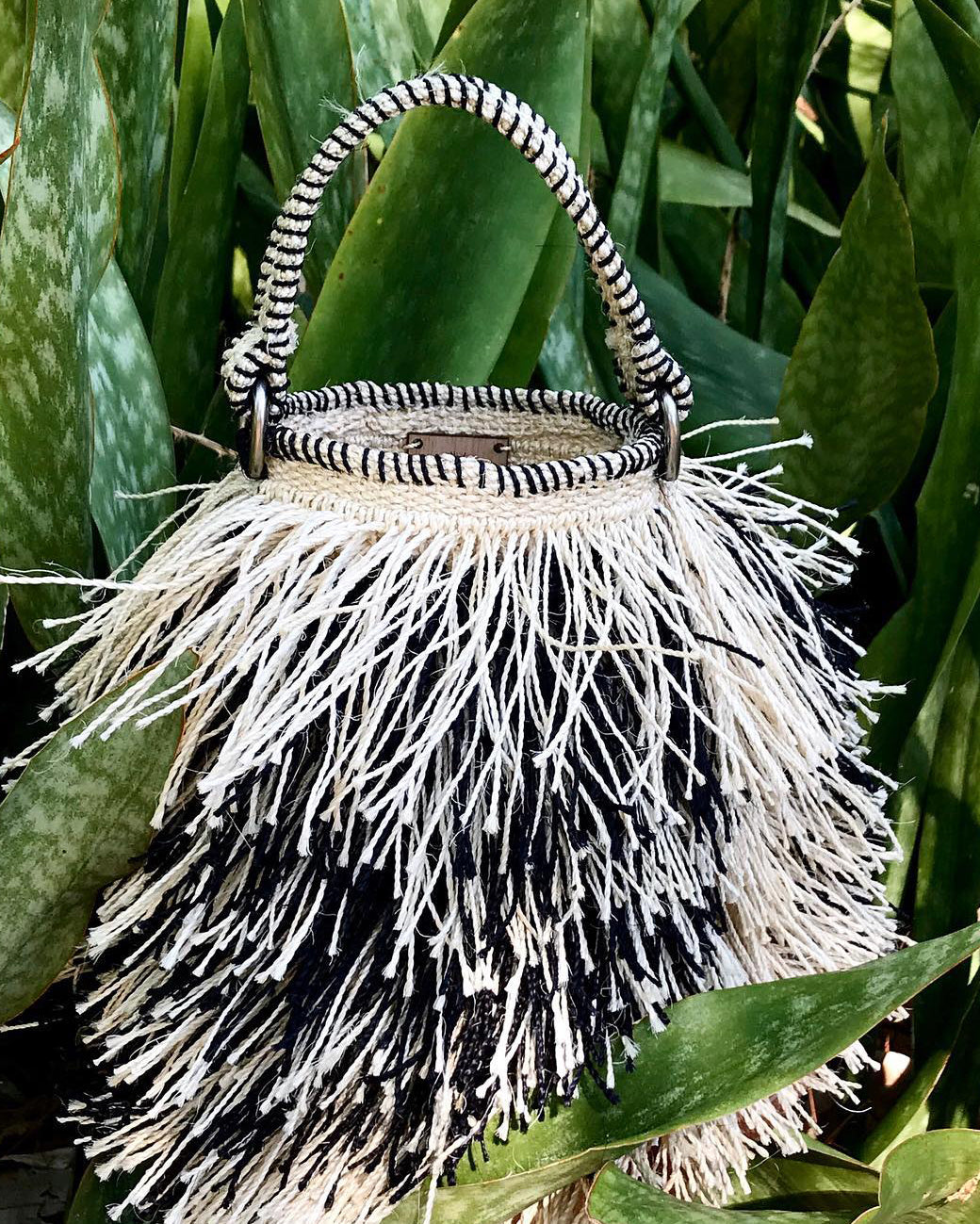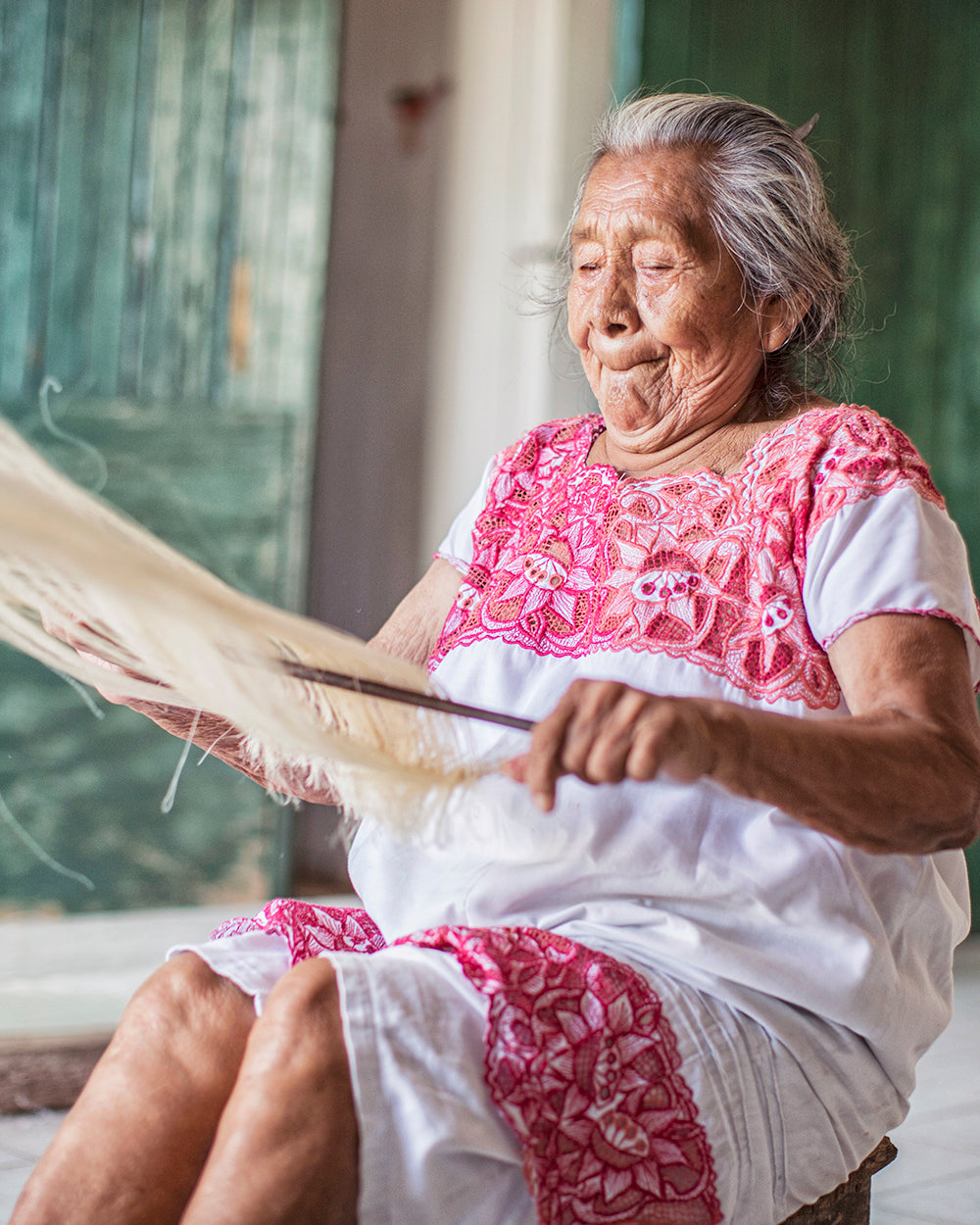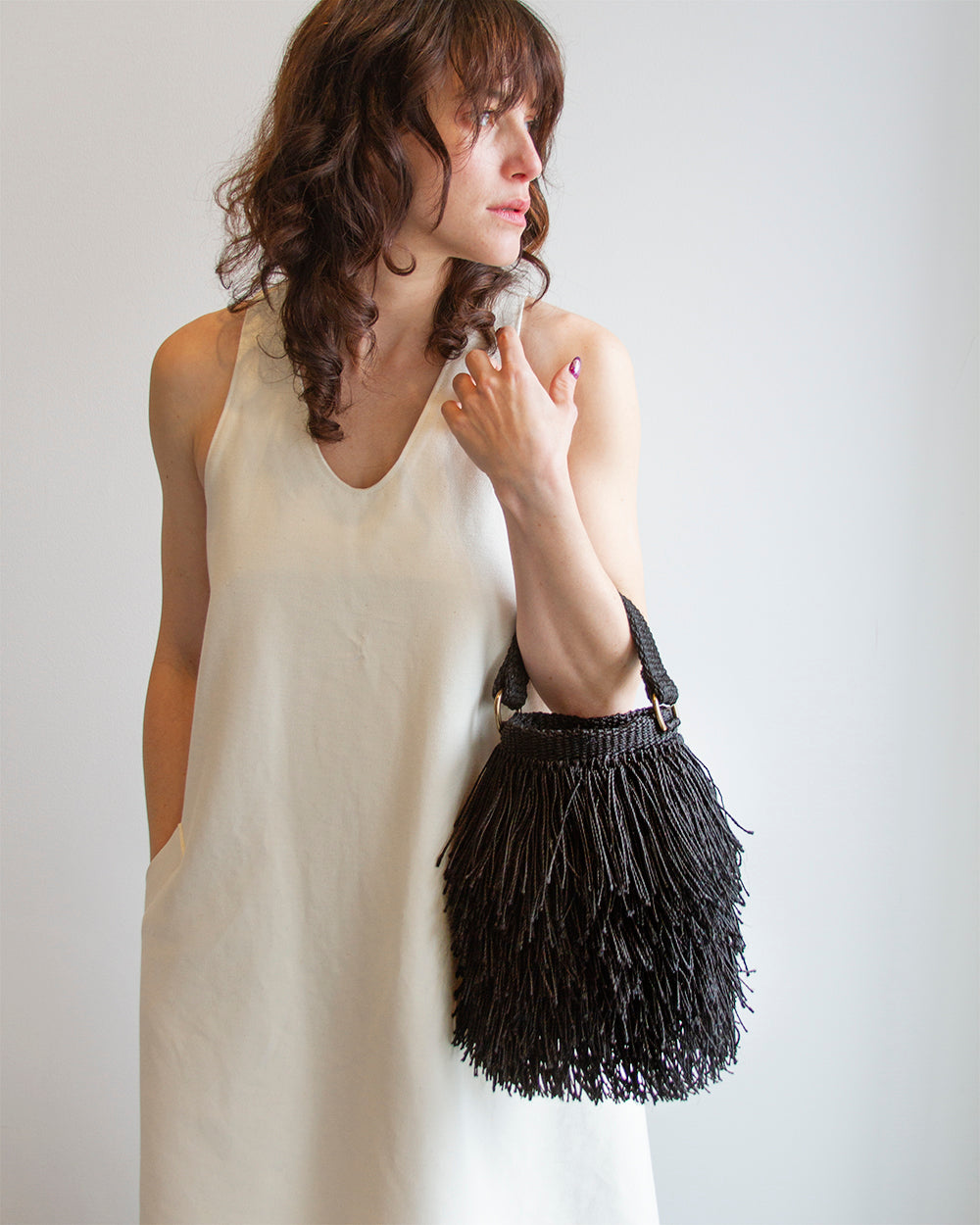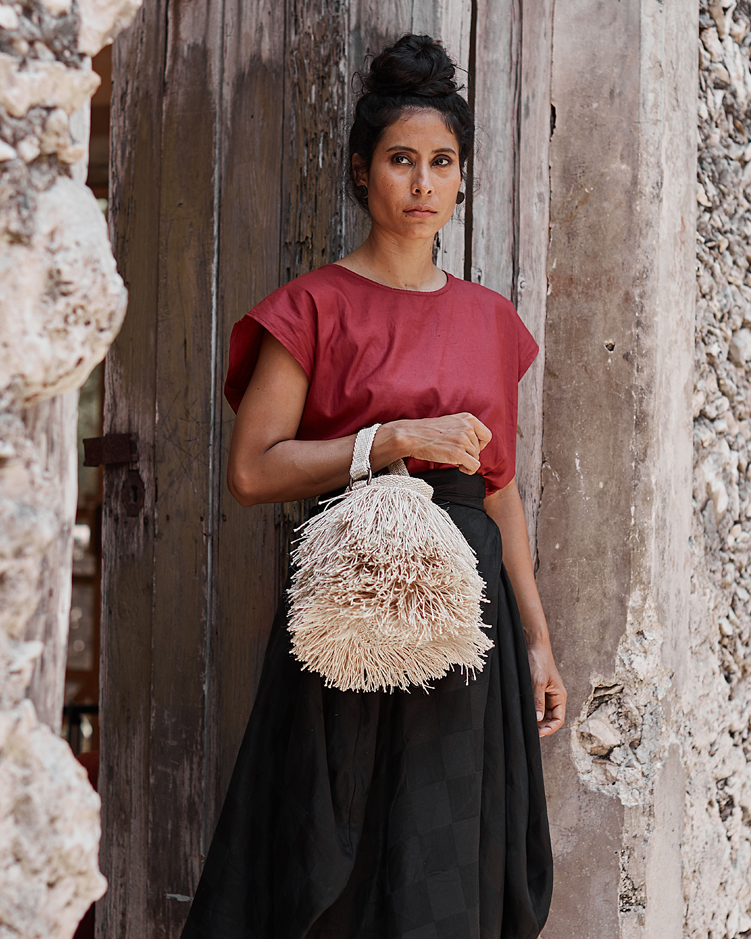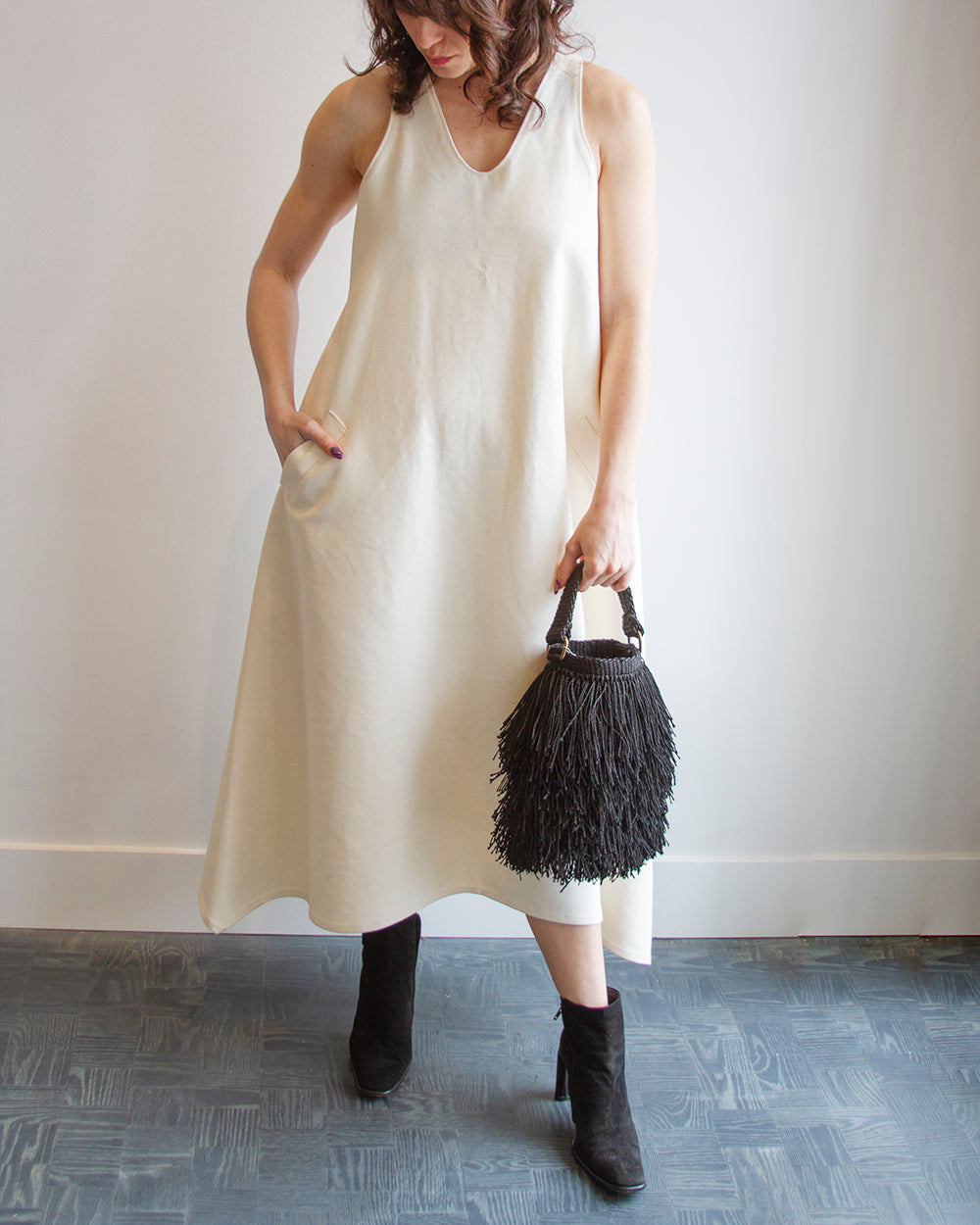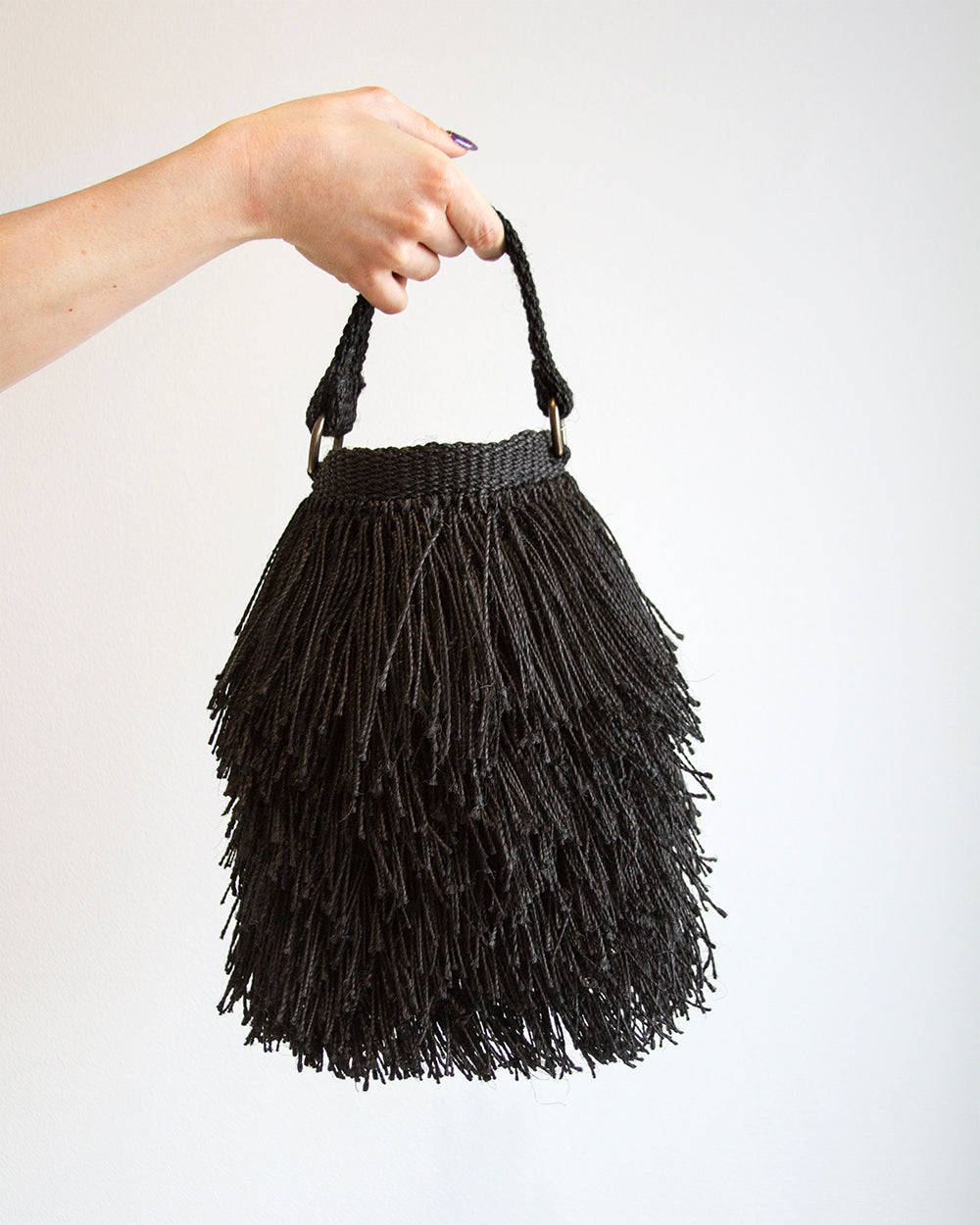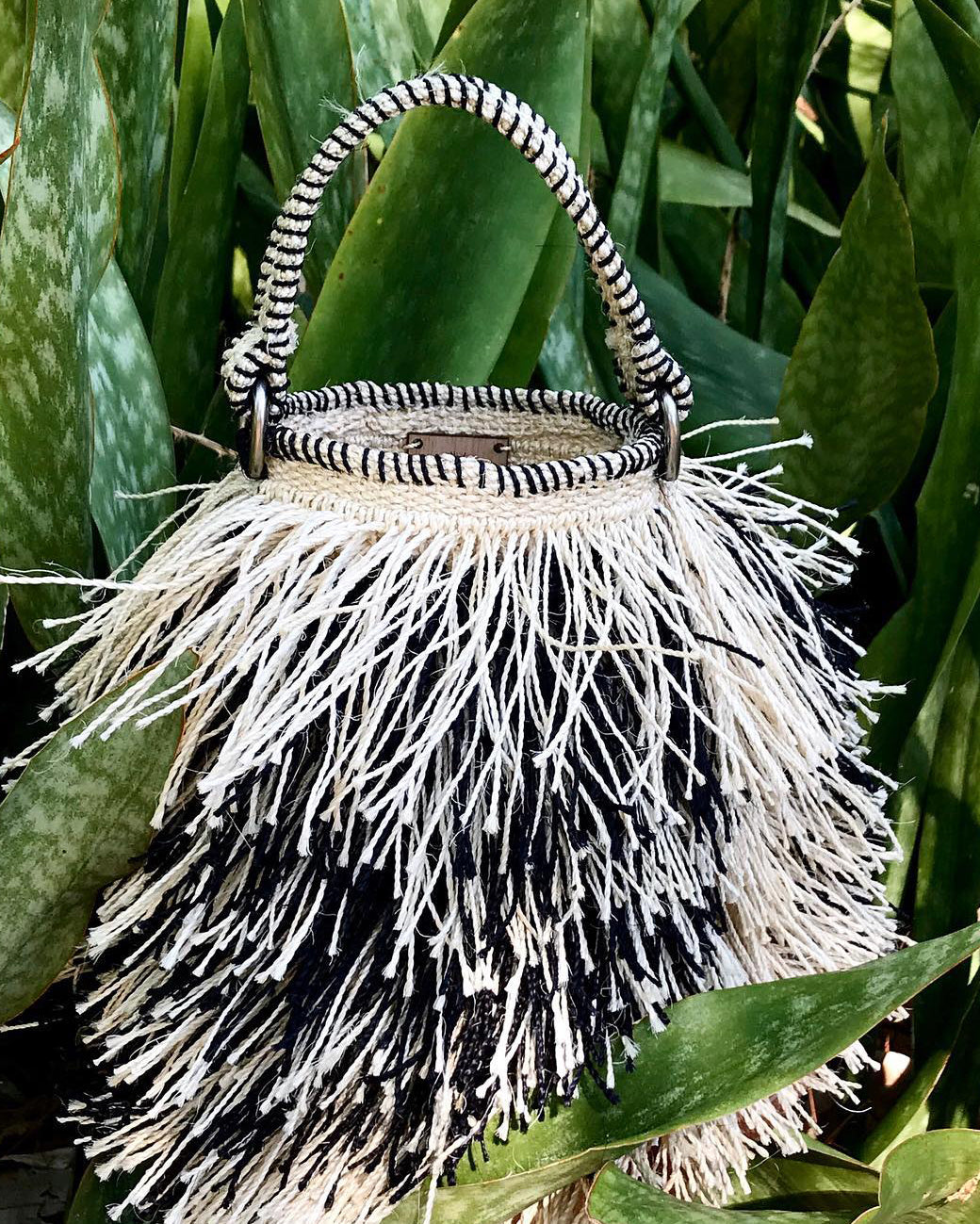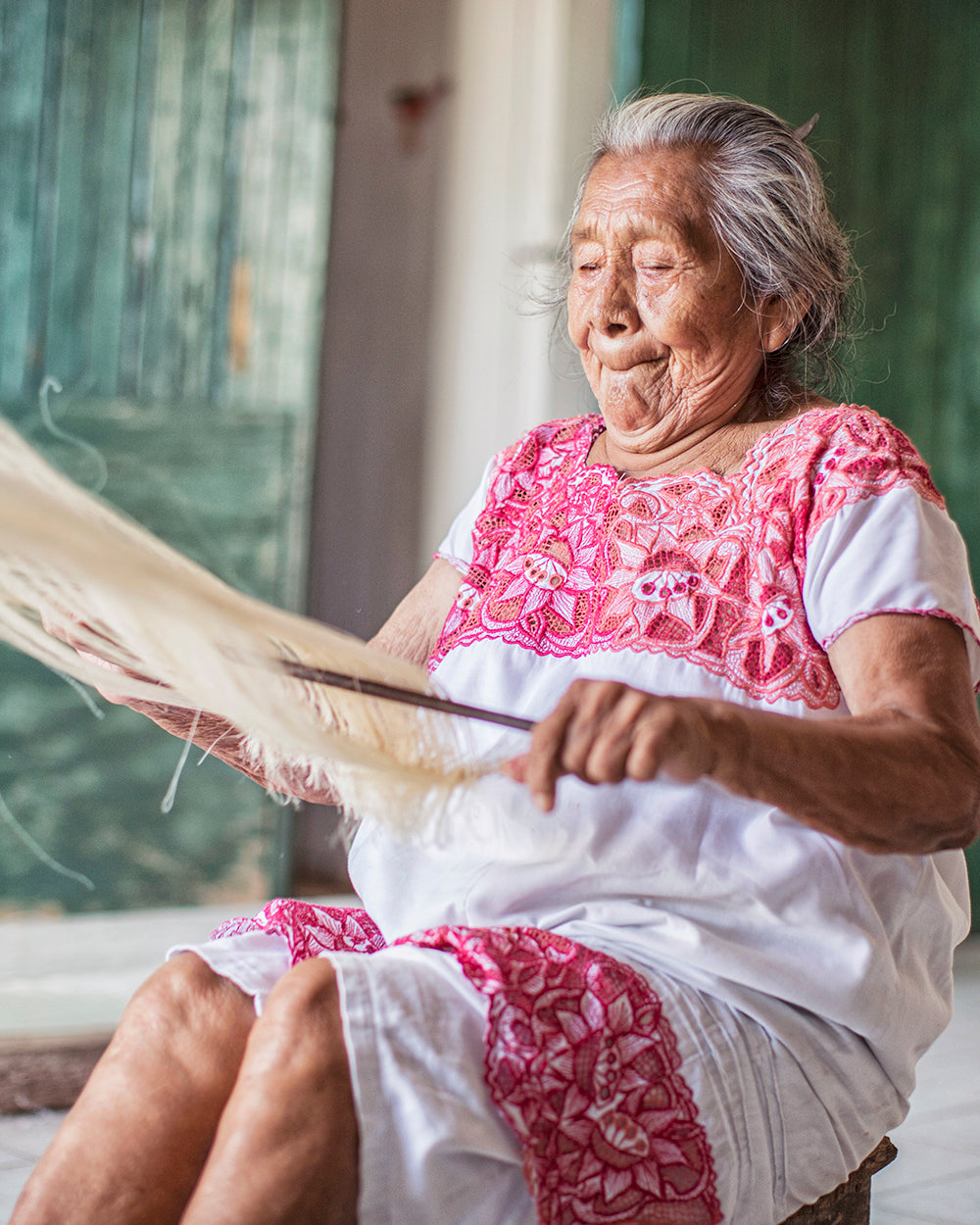 Regular price
Sale price
$390.00
Unit price
per
Sale
Sold out
The perfect handbag for your summer getaway
This stylish Bruja Bucket Handbag is the perfect accessory to add a unique boho touch to any outfit. Crafted with natural sansevieria fiber and handmade with fringe detailing, the bucket bag is both sustainable and aesthetically pleasing. Carry your essentials in this chic and organic style. 
About the Artisans

In hands as textured as the native plant fibers they work with, the artisans in the Yucatan that create these bags possess the knowledge and desire to preserve their ancient traditions by passing them down to the next generations of mothers and daughters. The 'ancianos', or ancient ones, still work with tools and techniques used in eras from long ago. The preservation of their culture and knowledge is our ongoing priority and with the help of other visionaries, we hope to help sustain this treasured tradition.
Measurements

16" long by 9" in diameter

Materials

These handbags are made from Sansevieria fibers native to the Yucatan and used for centuries by the Mayan people for rope, hammocks and bags. Inspired by ancient Mayan weaving techniques and use of plant fibers for textiles, the process starts with hand harvesting the plant, extracting the fibers, then weaving or hand-spinning fibers for use into their final design, all within the proximity of the plants origin. Each textile is woven on a back strap loom, an ancient tool specially designed for weaving plant fibers. Sansevieria fibers are spun by hand with the help of a bicycle wheel, a modern day version of a very old technique

Sansevieria ("Mother-in-Law's Tongue") plants are not only an important local economic resource for rural communities, they're environmentally sustainable, renewable and flourish without the need of fertilizers, herbicides and irrigation.
Care Instructions

Avoid storing the bag in direct sunlight. Keep in a cool, dry place -should your product absorb unwanted humidity, put outside in the sun for a brief time (a couple of hours) for the UV rays to burn off the moisture. If you live in a dry climate, sansevieria fiber may become dehydrated -we recommend spraying (lightly) with fabric softener diluted with water. This product may be professionally cleaned. For light stains, you may use a damp cloth and mild soap.
View full details