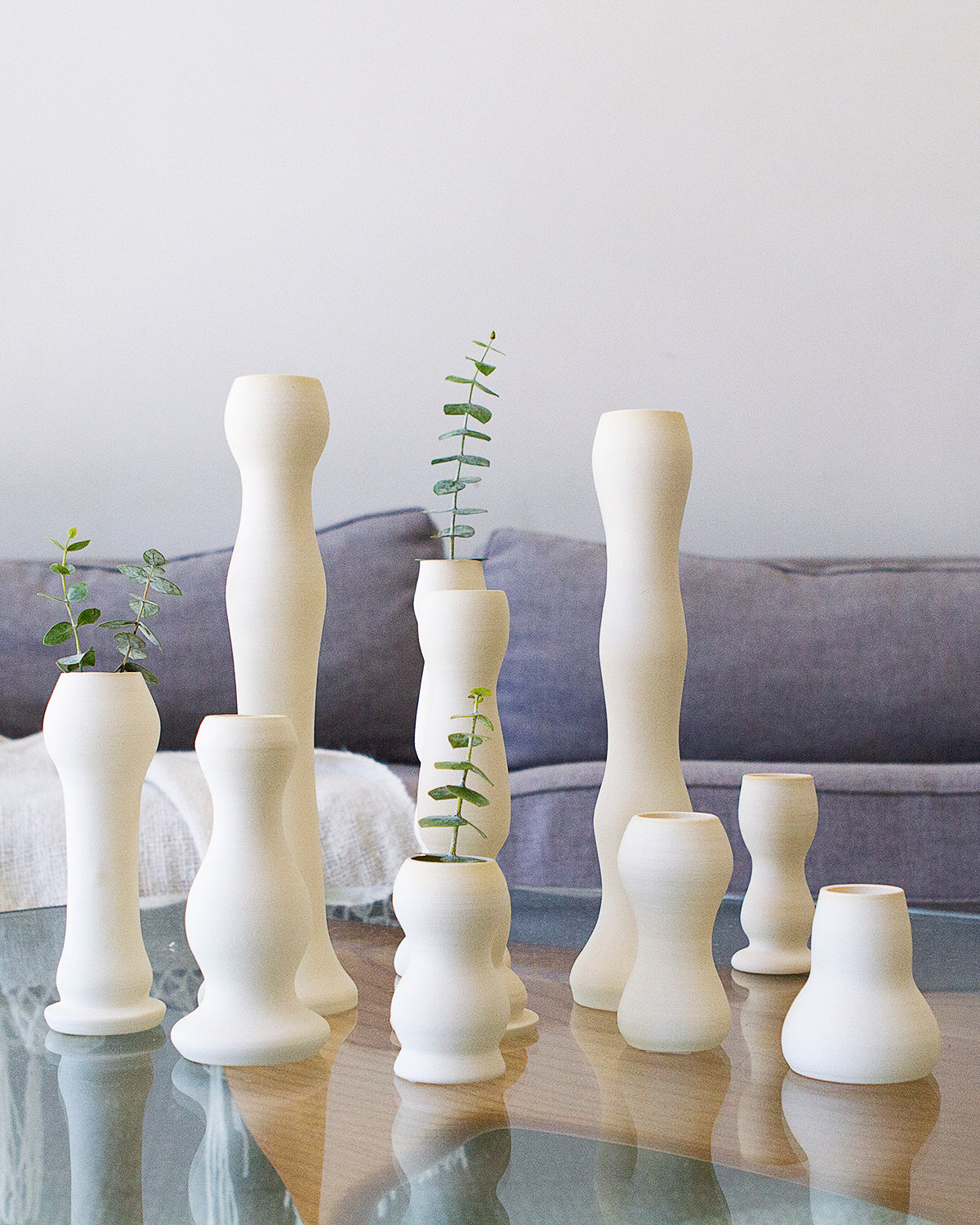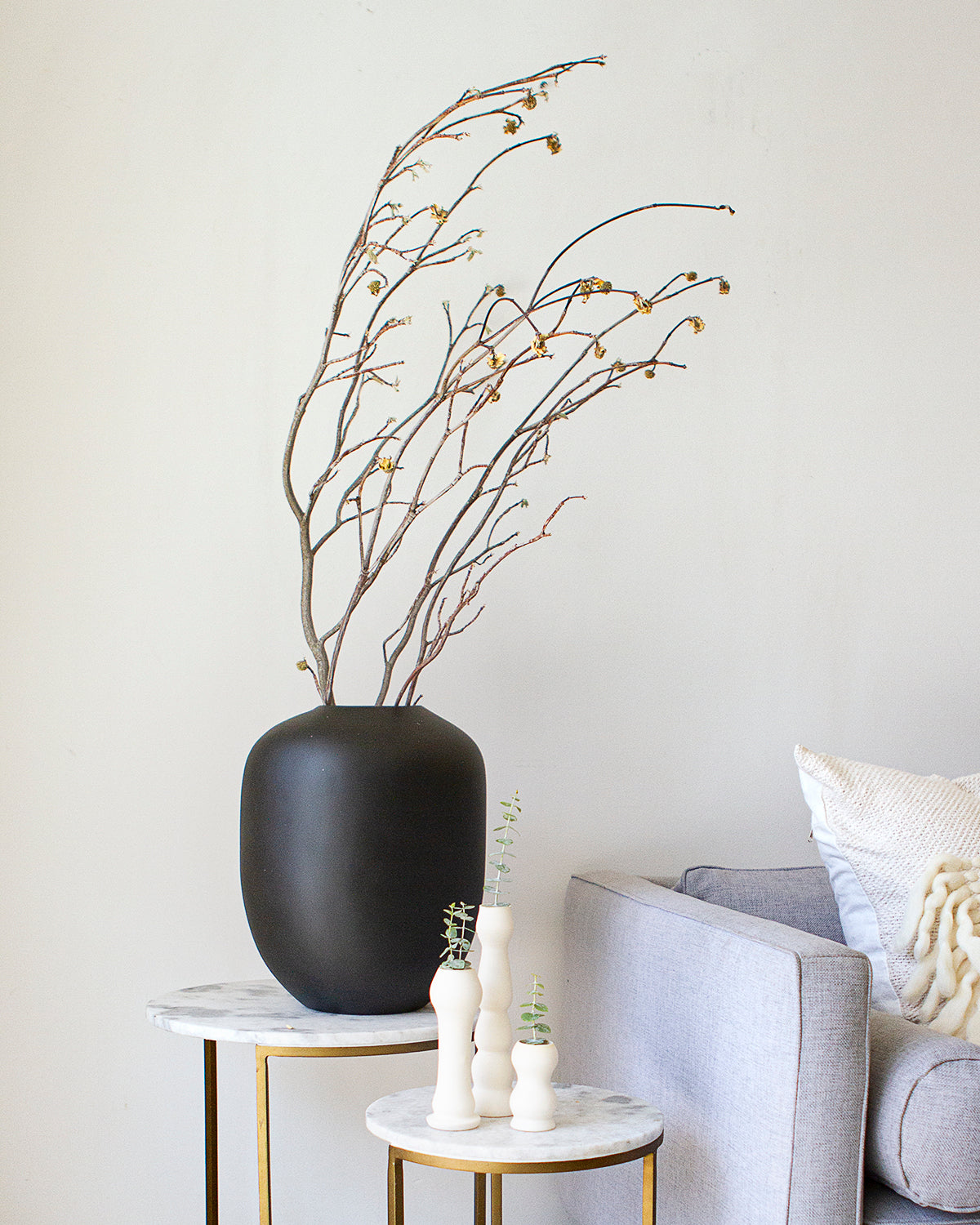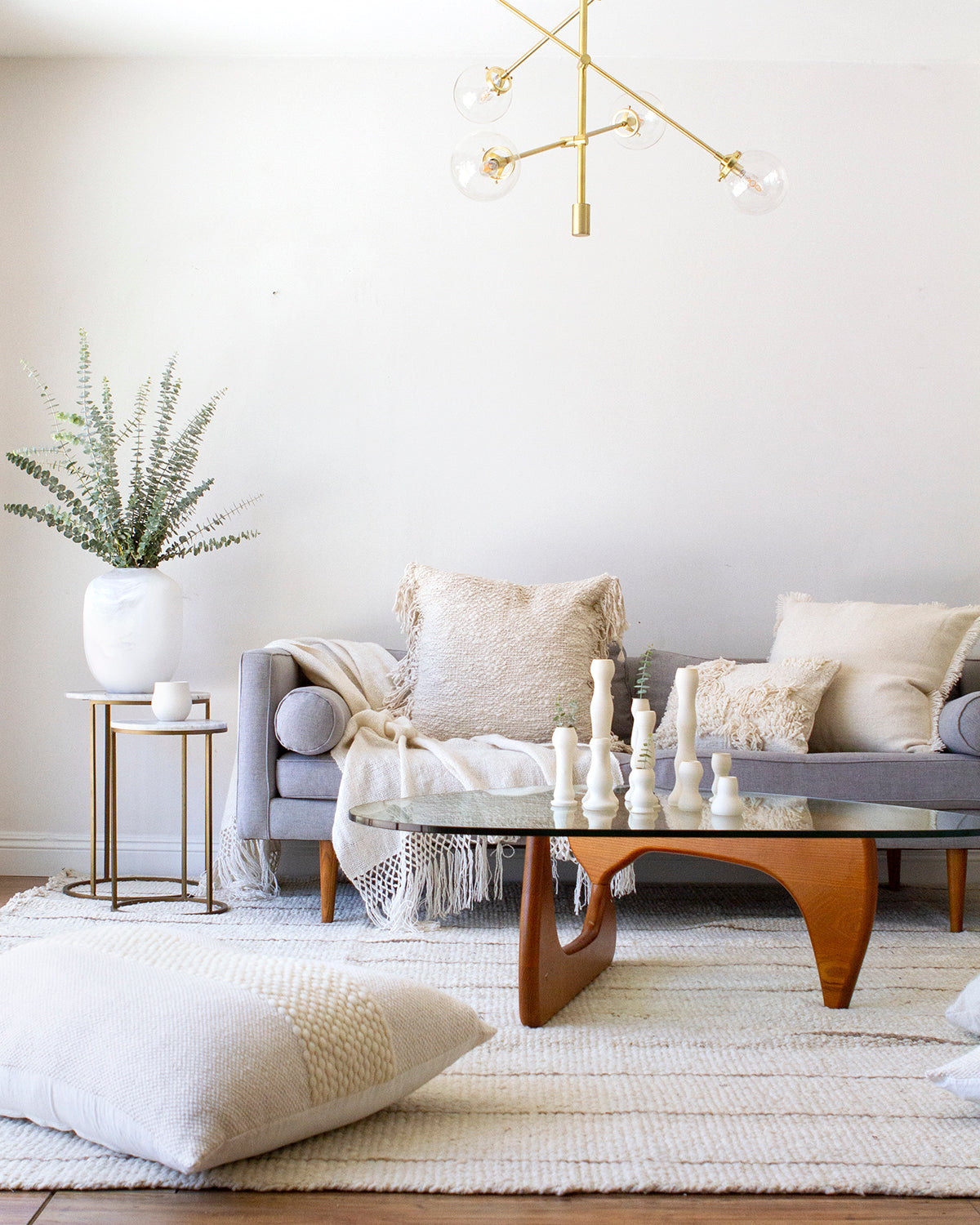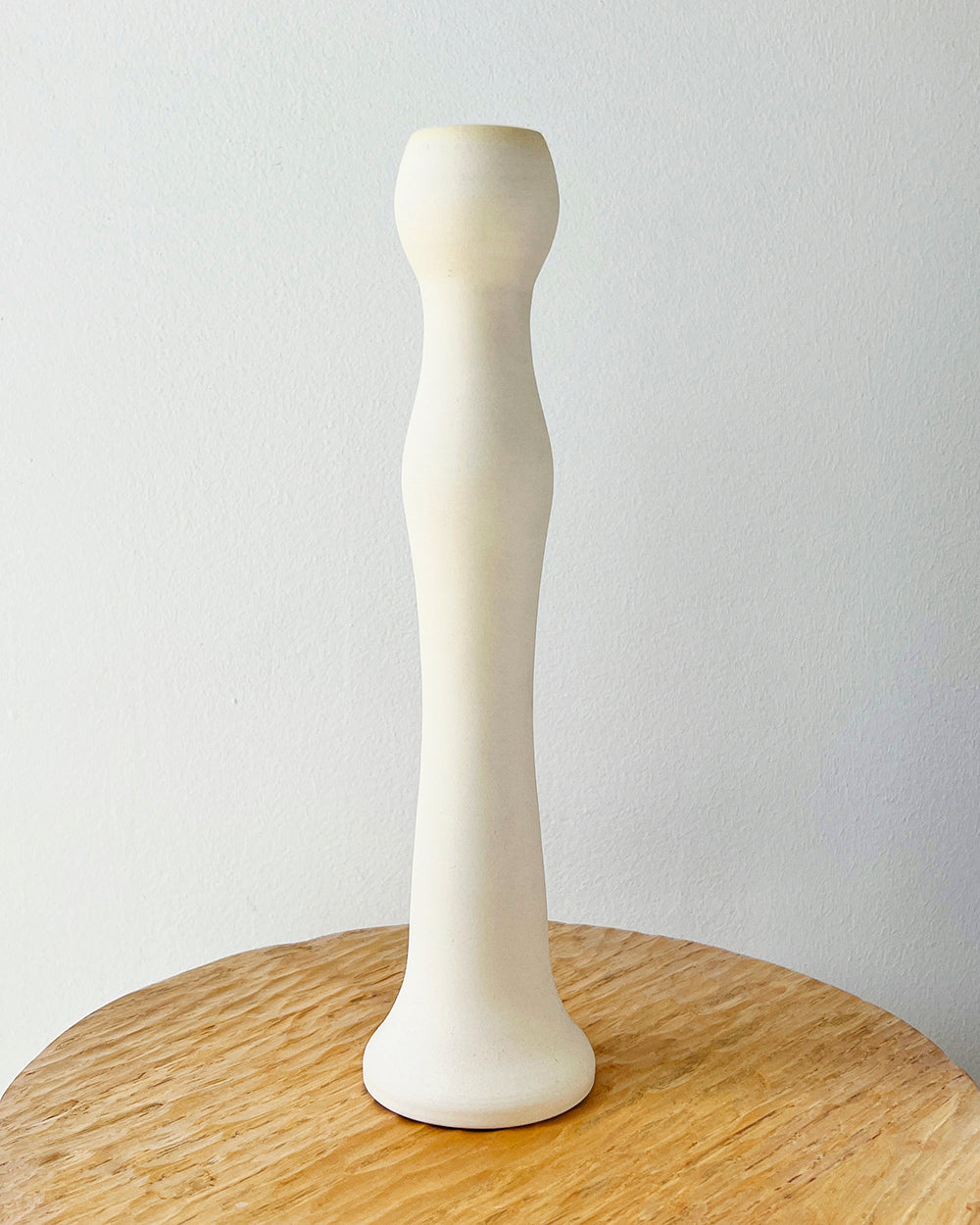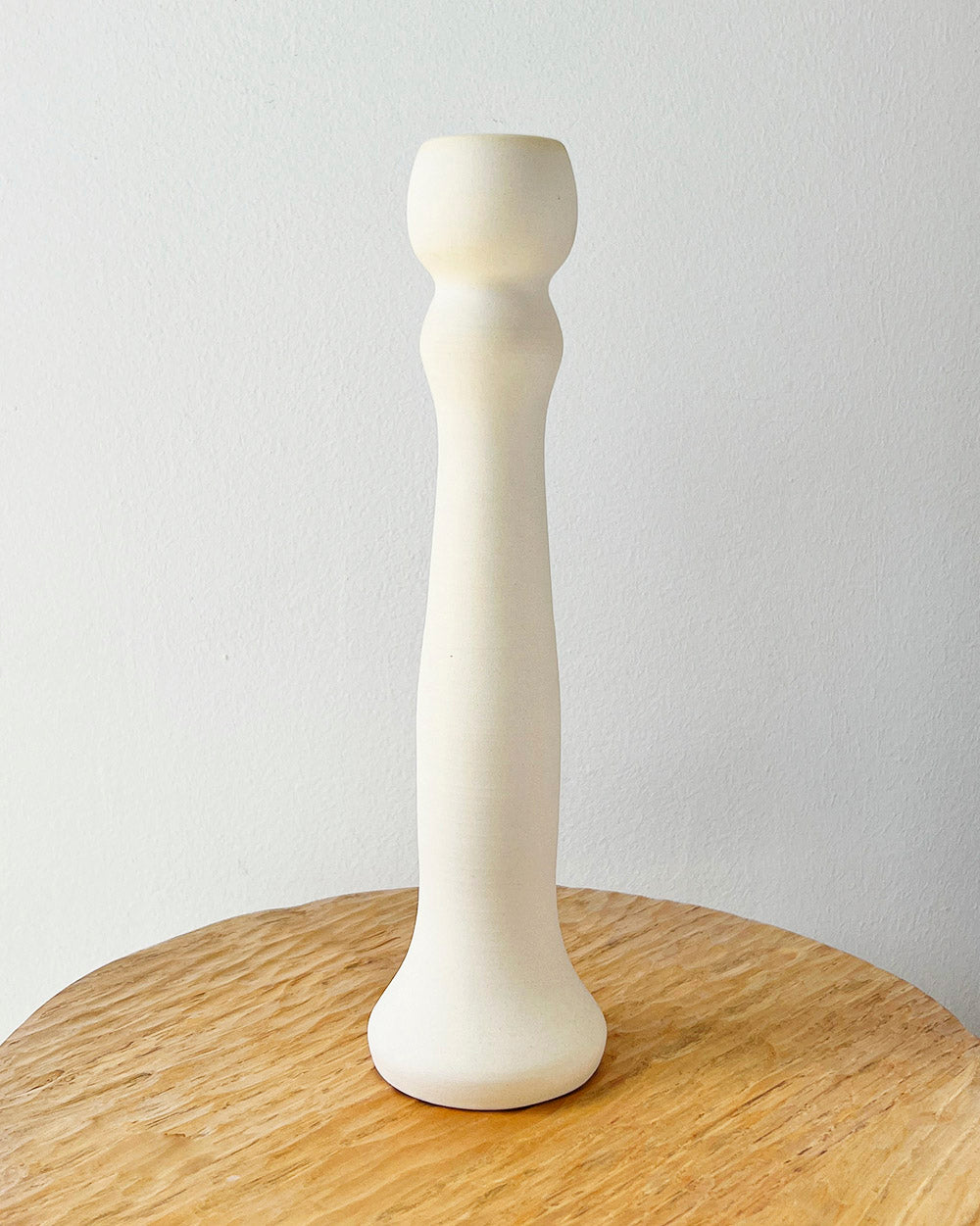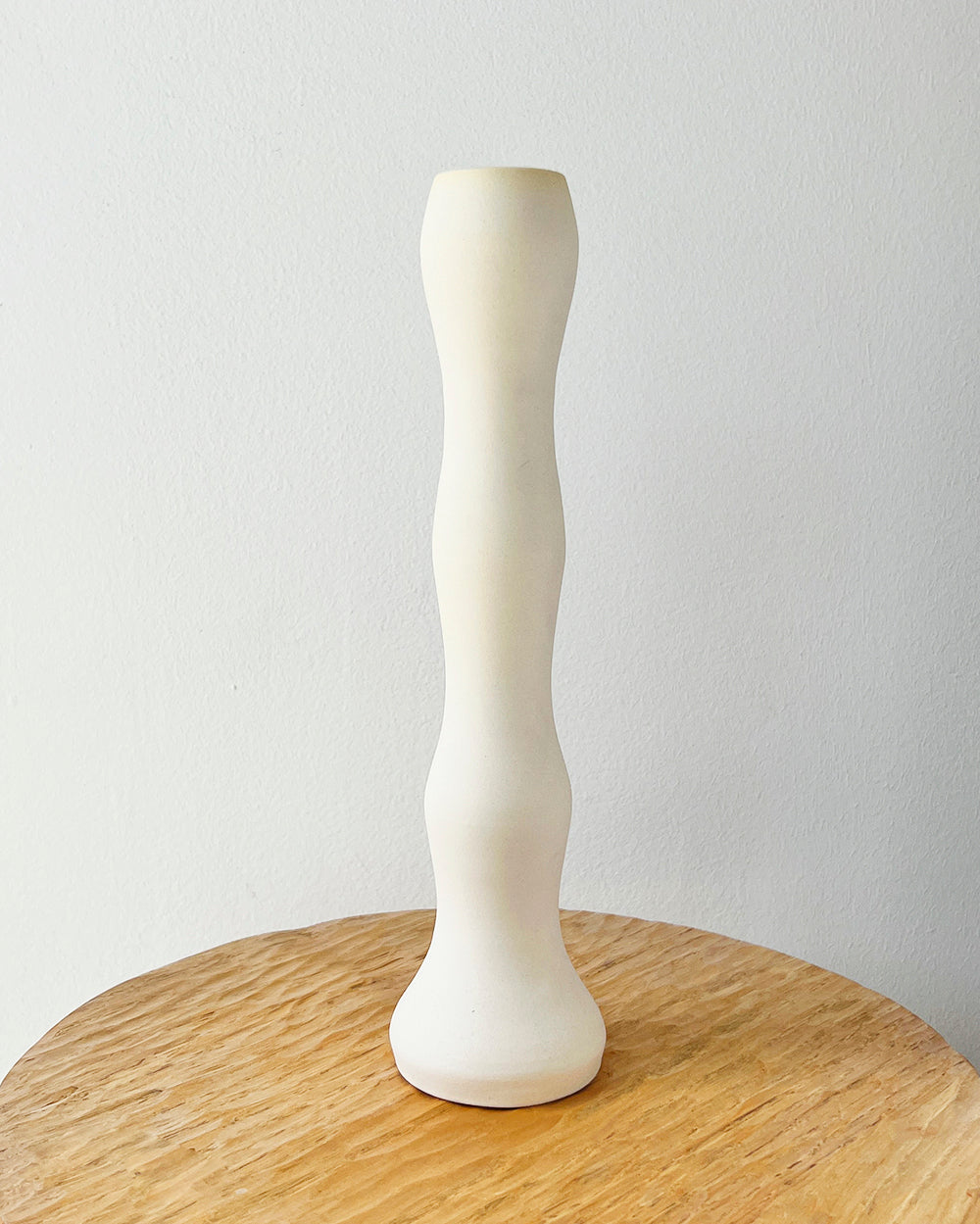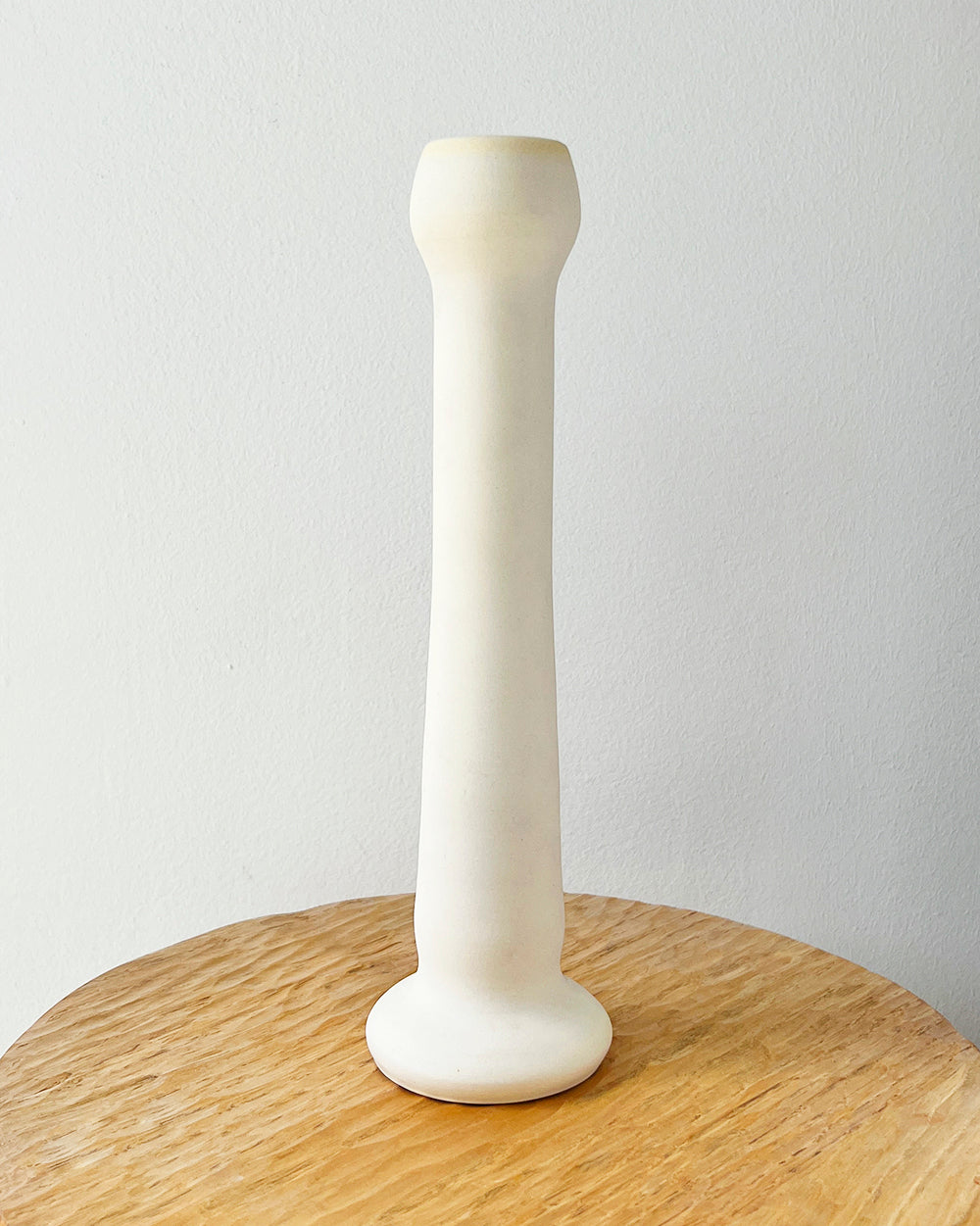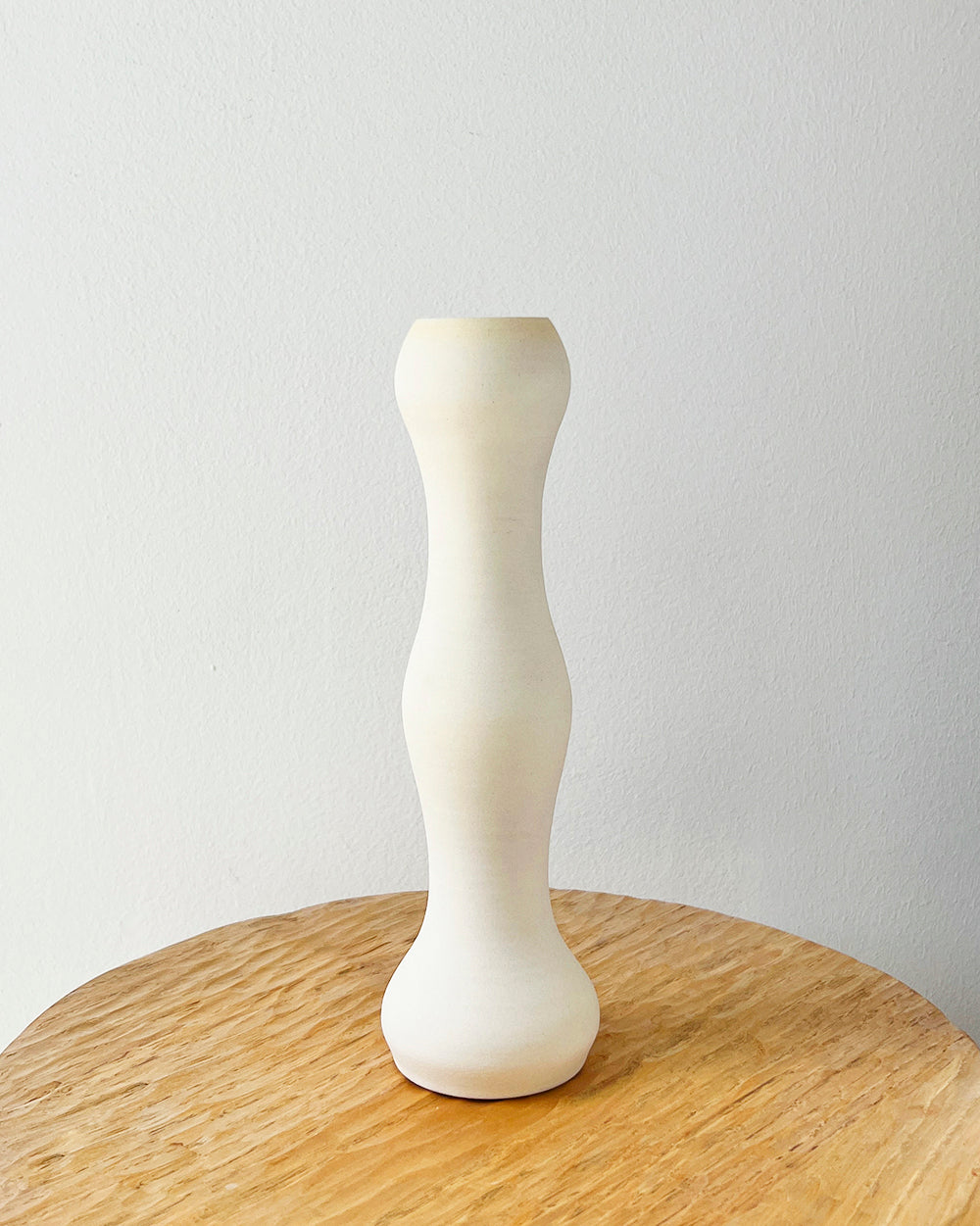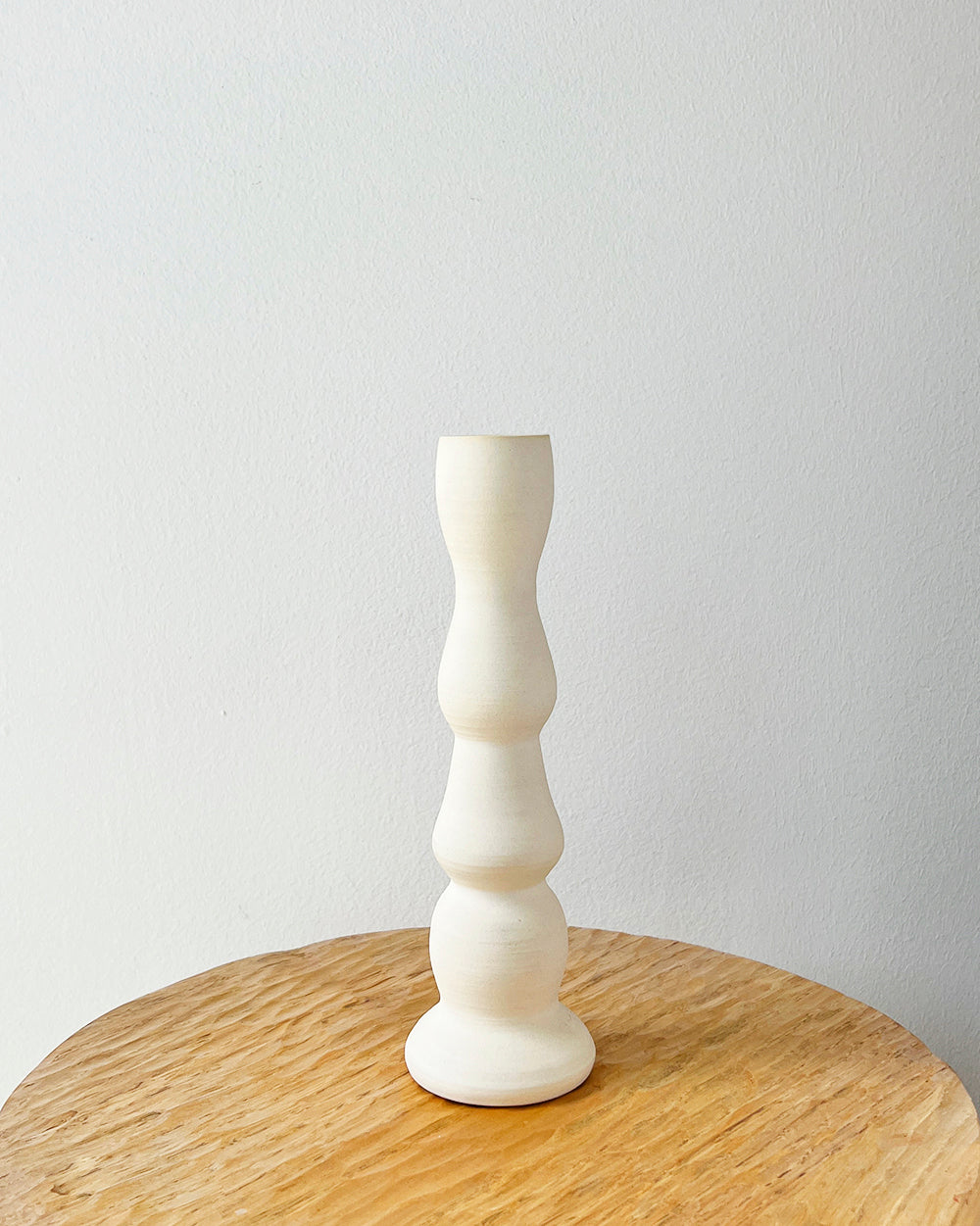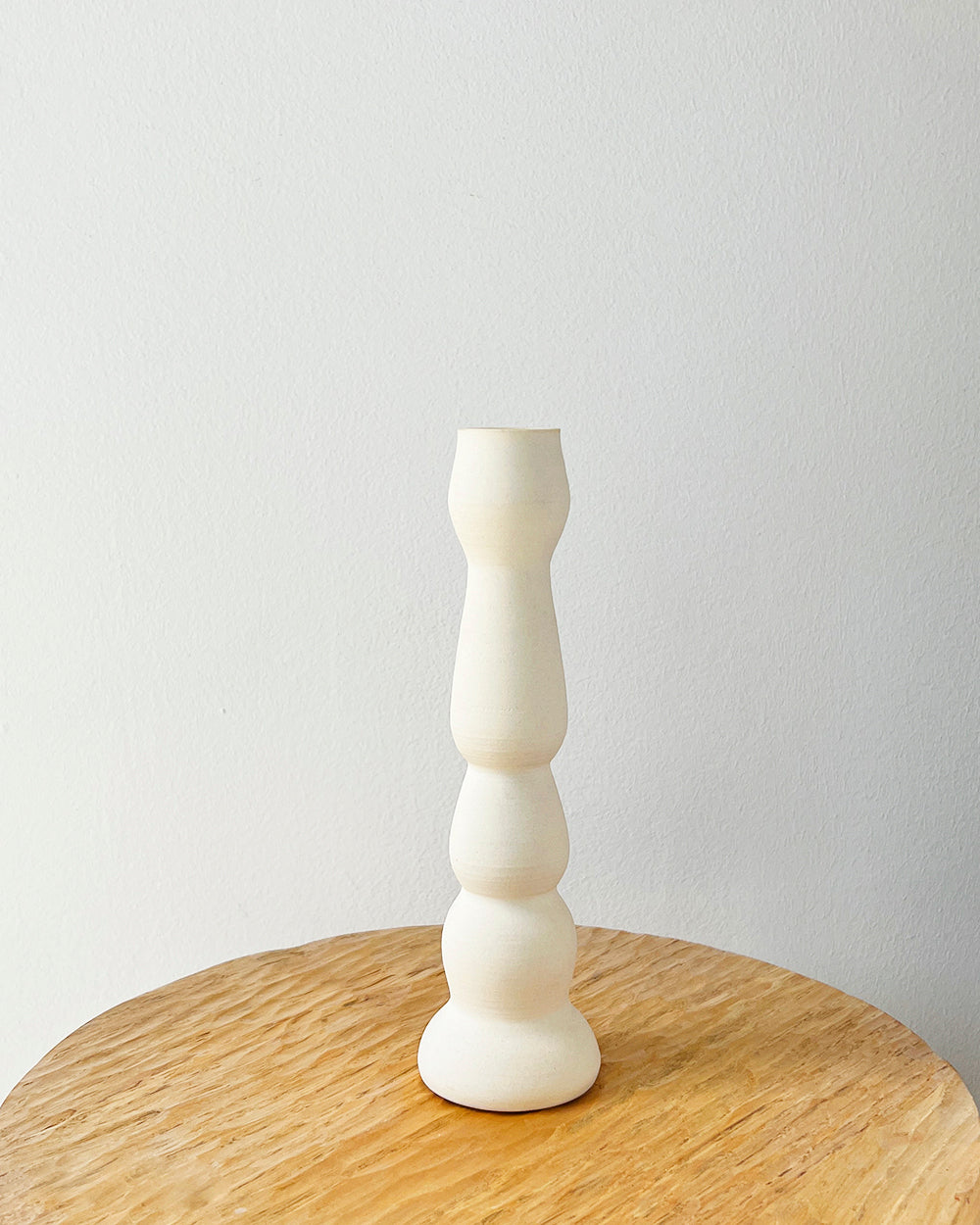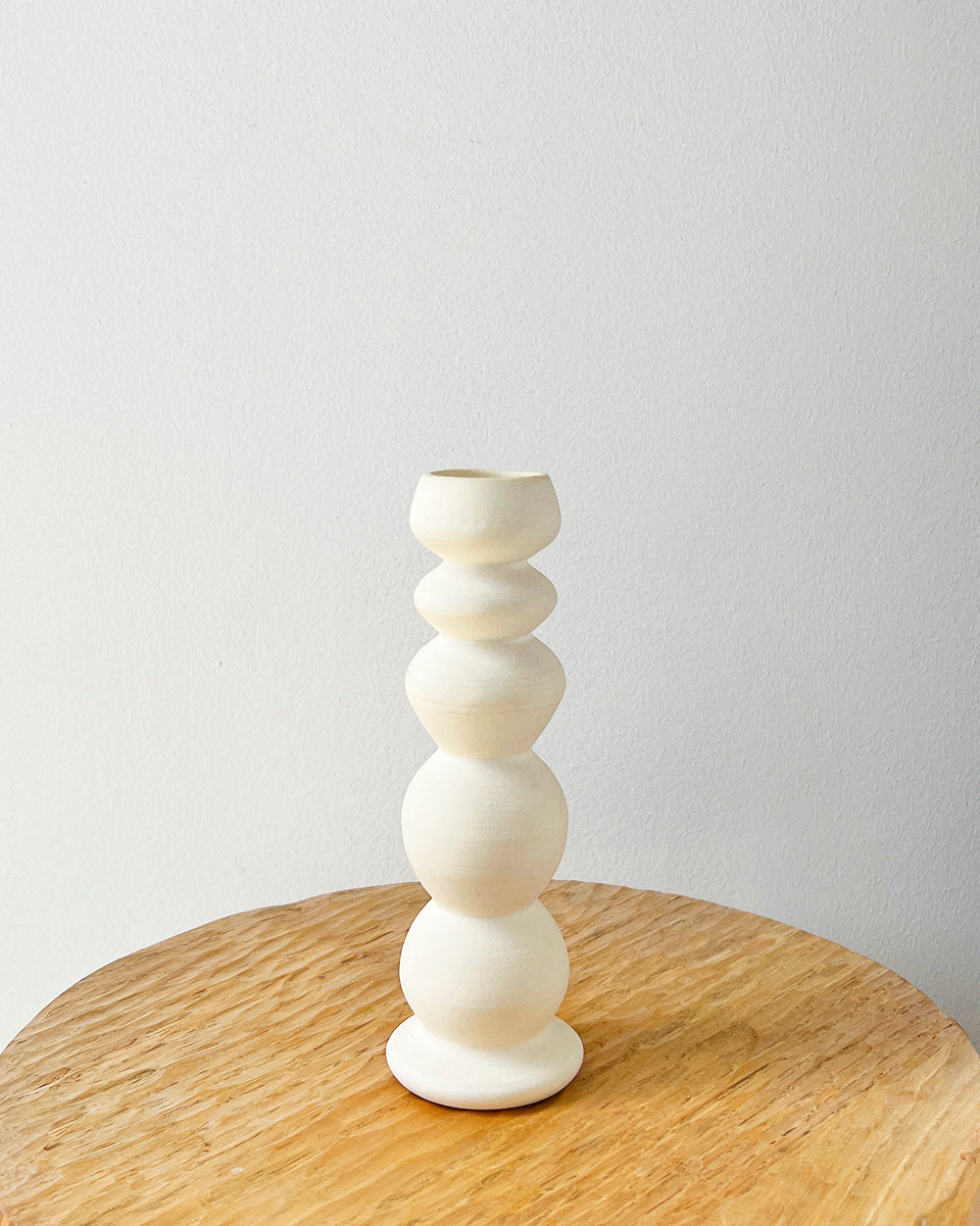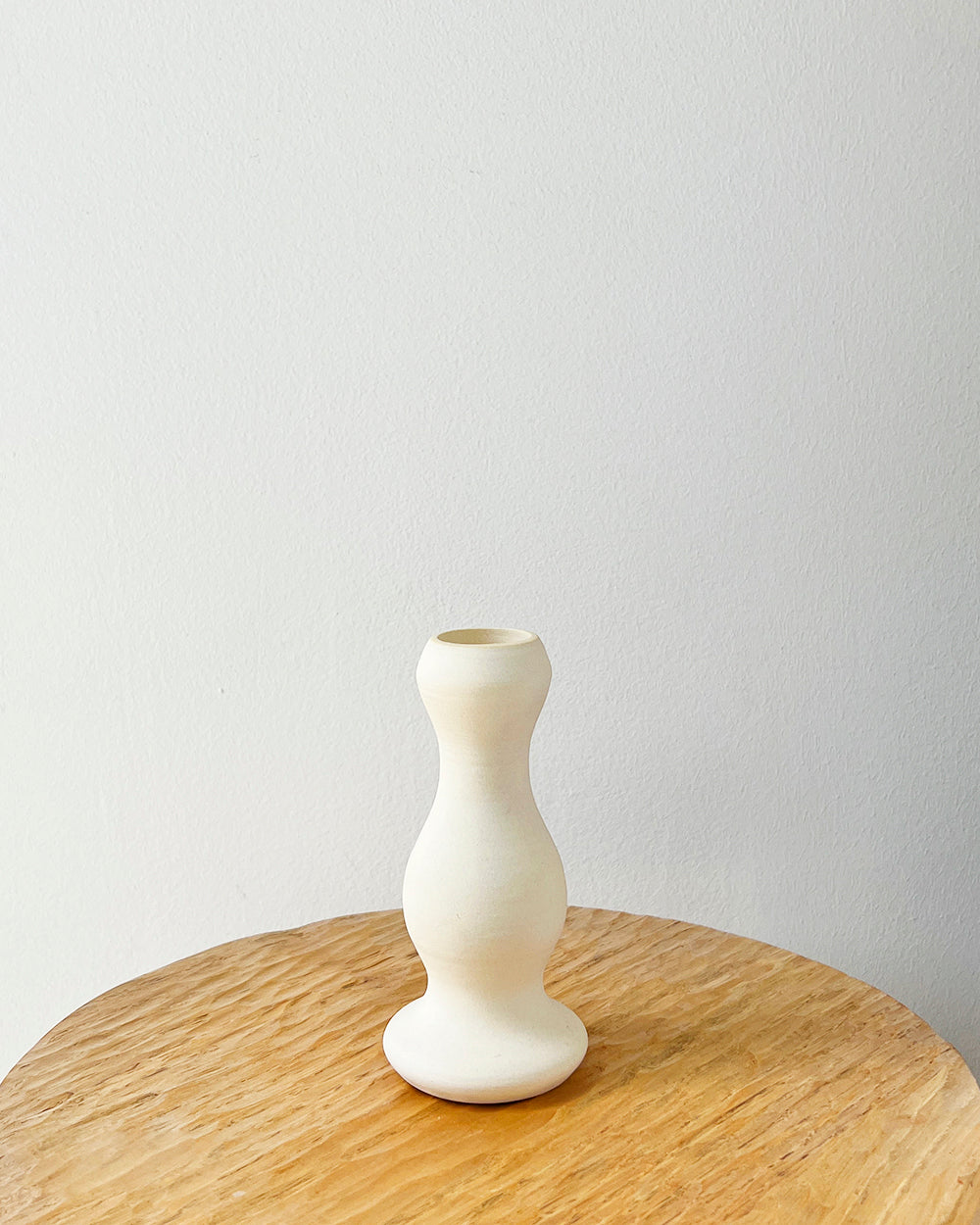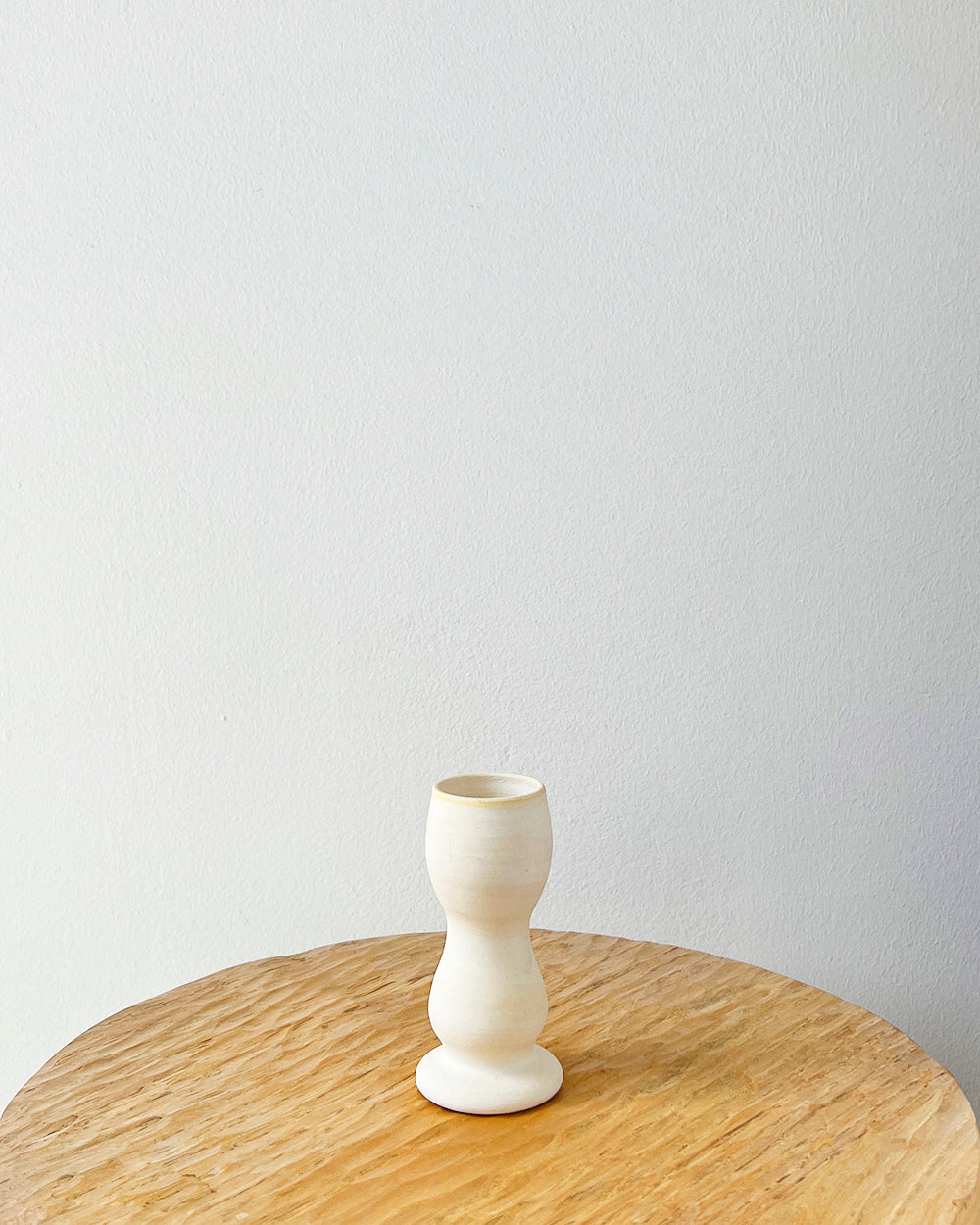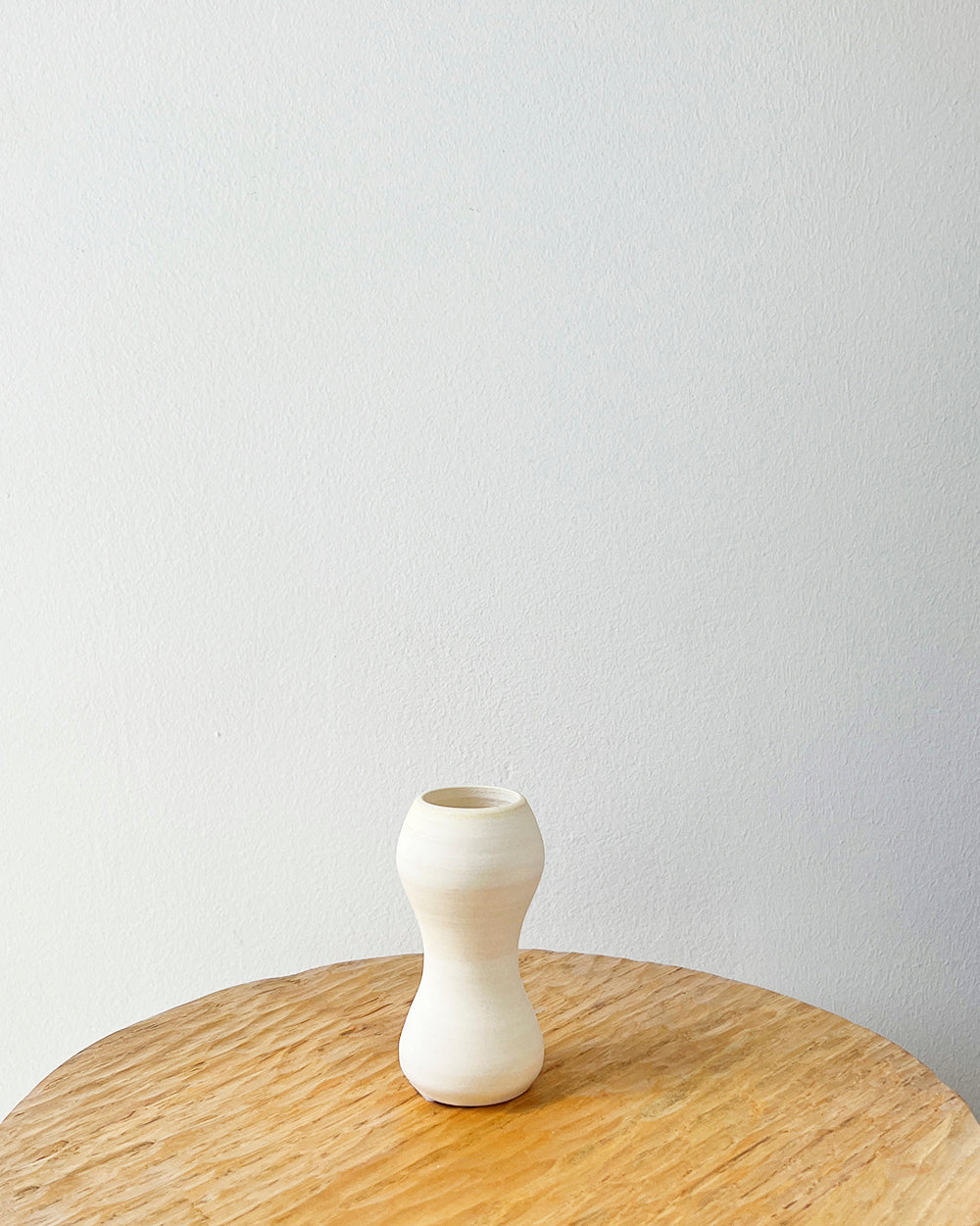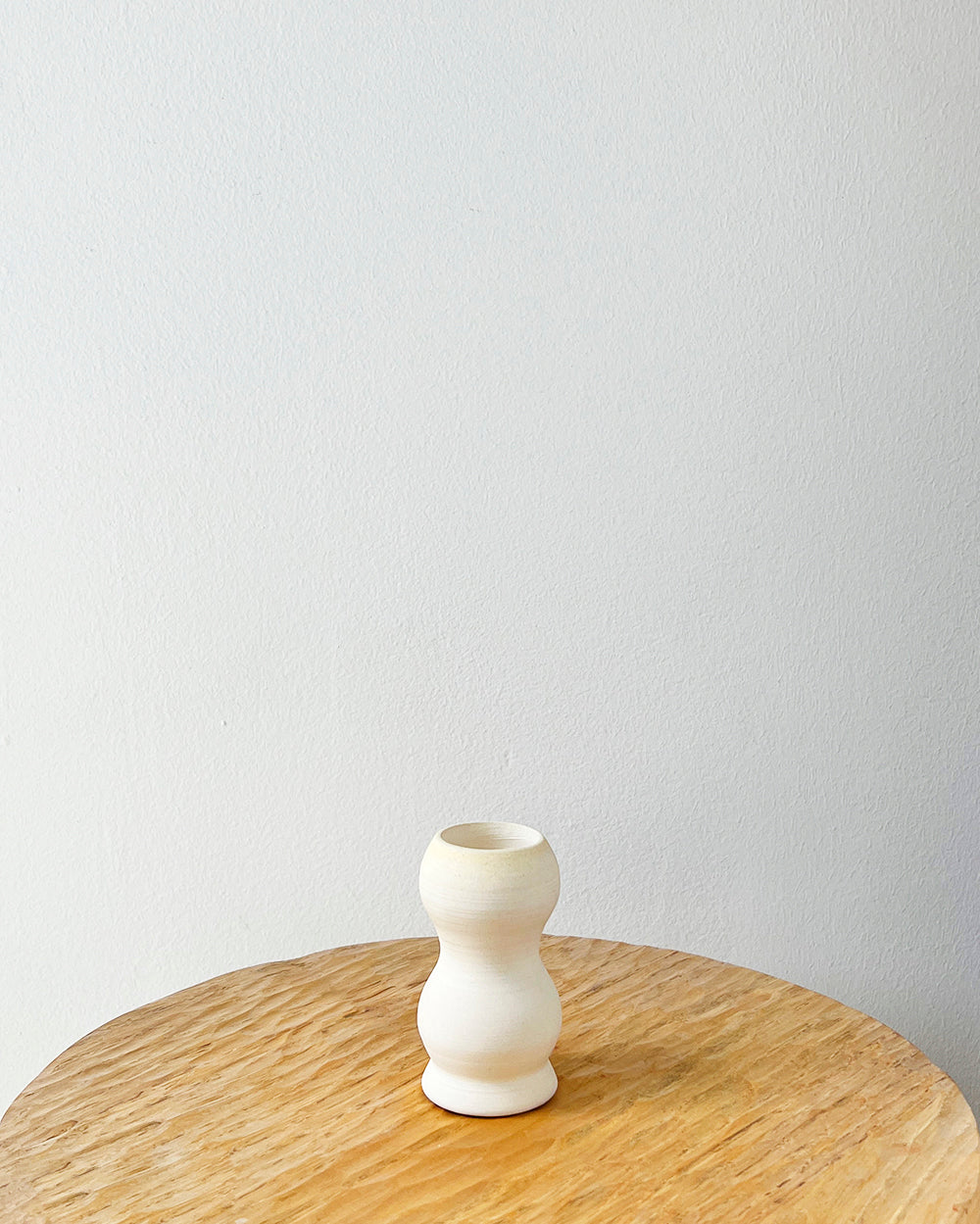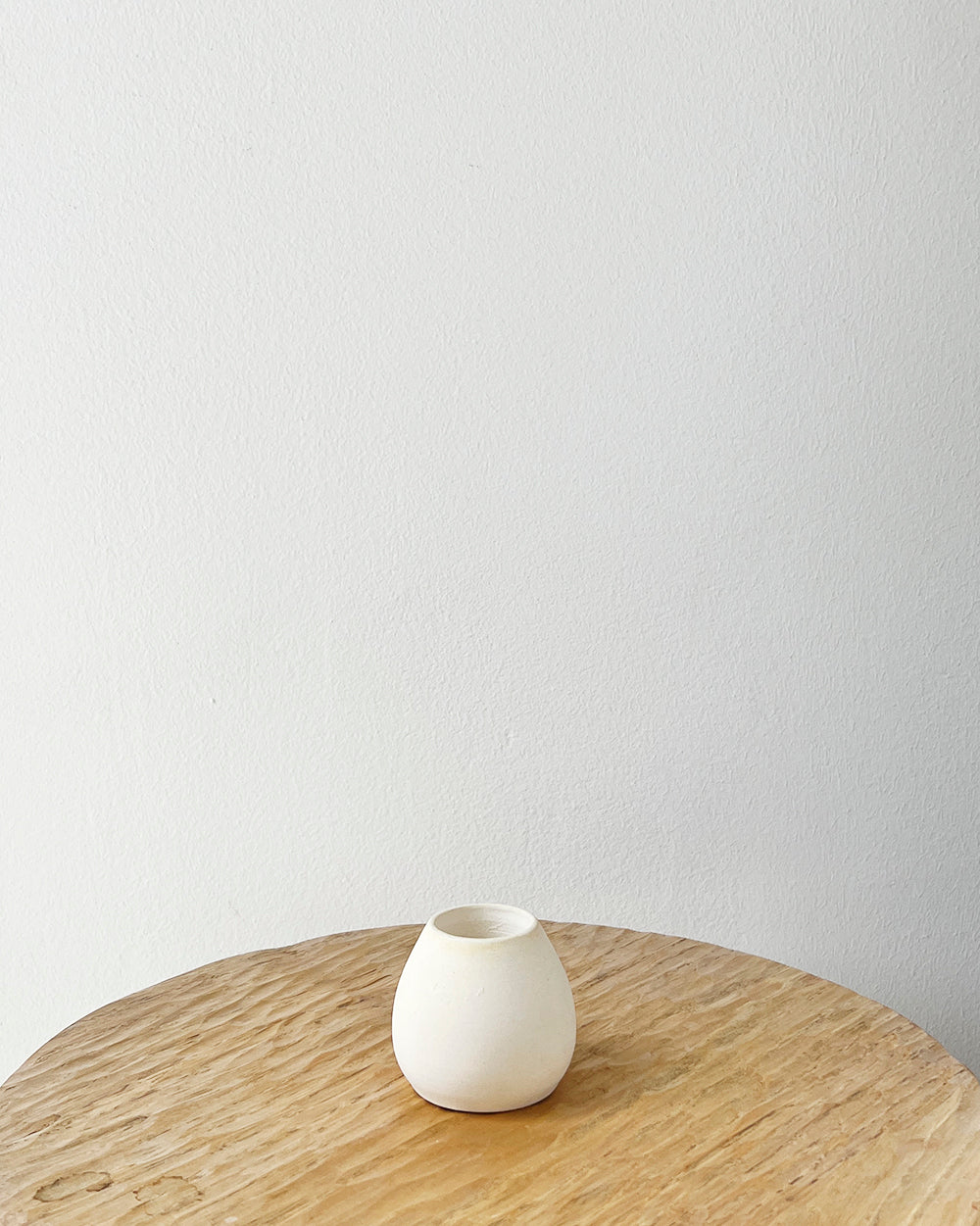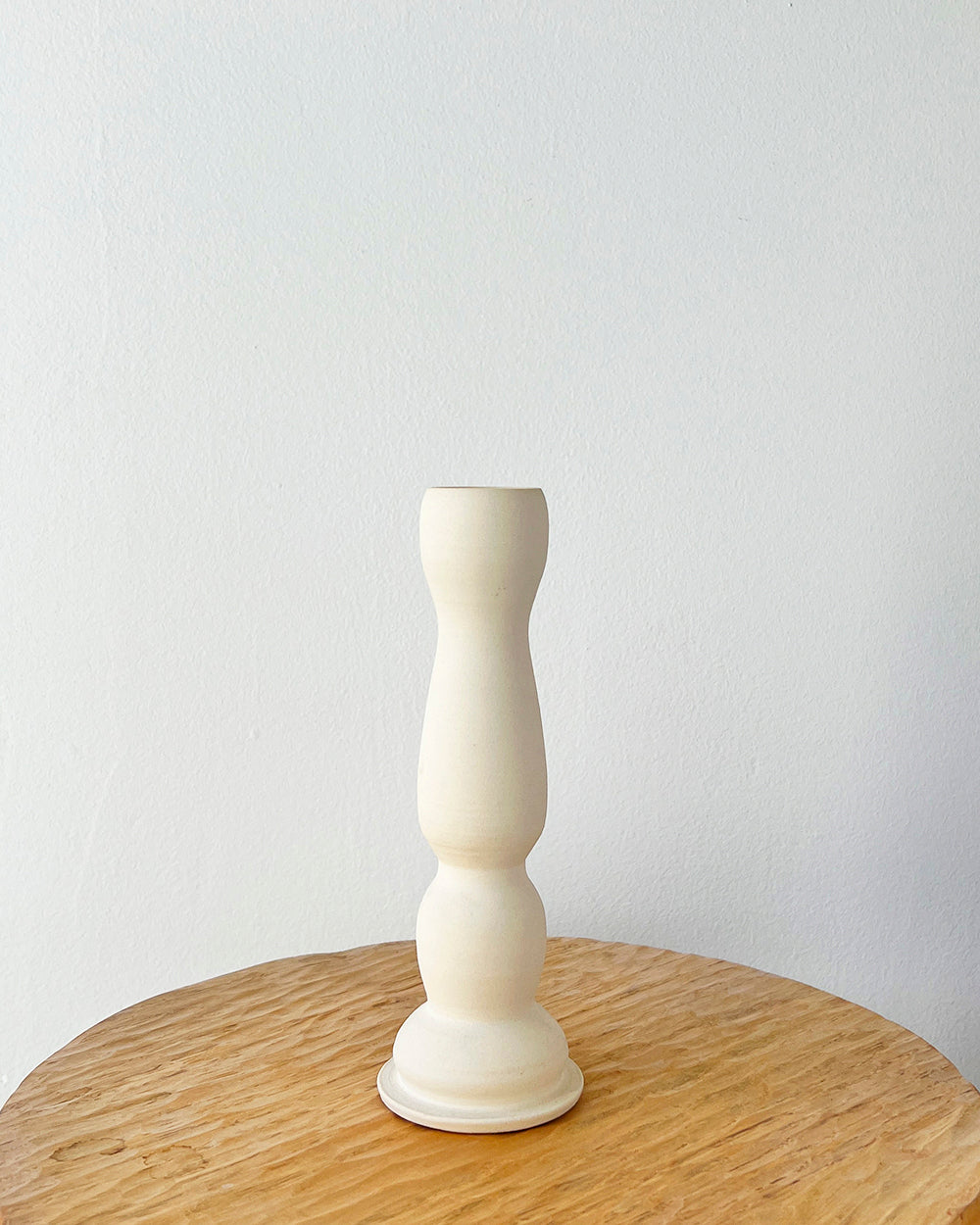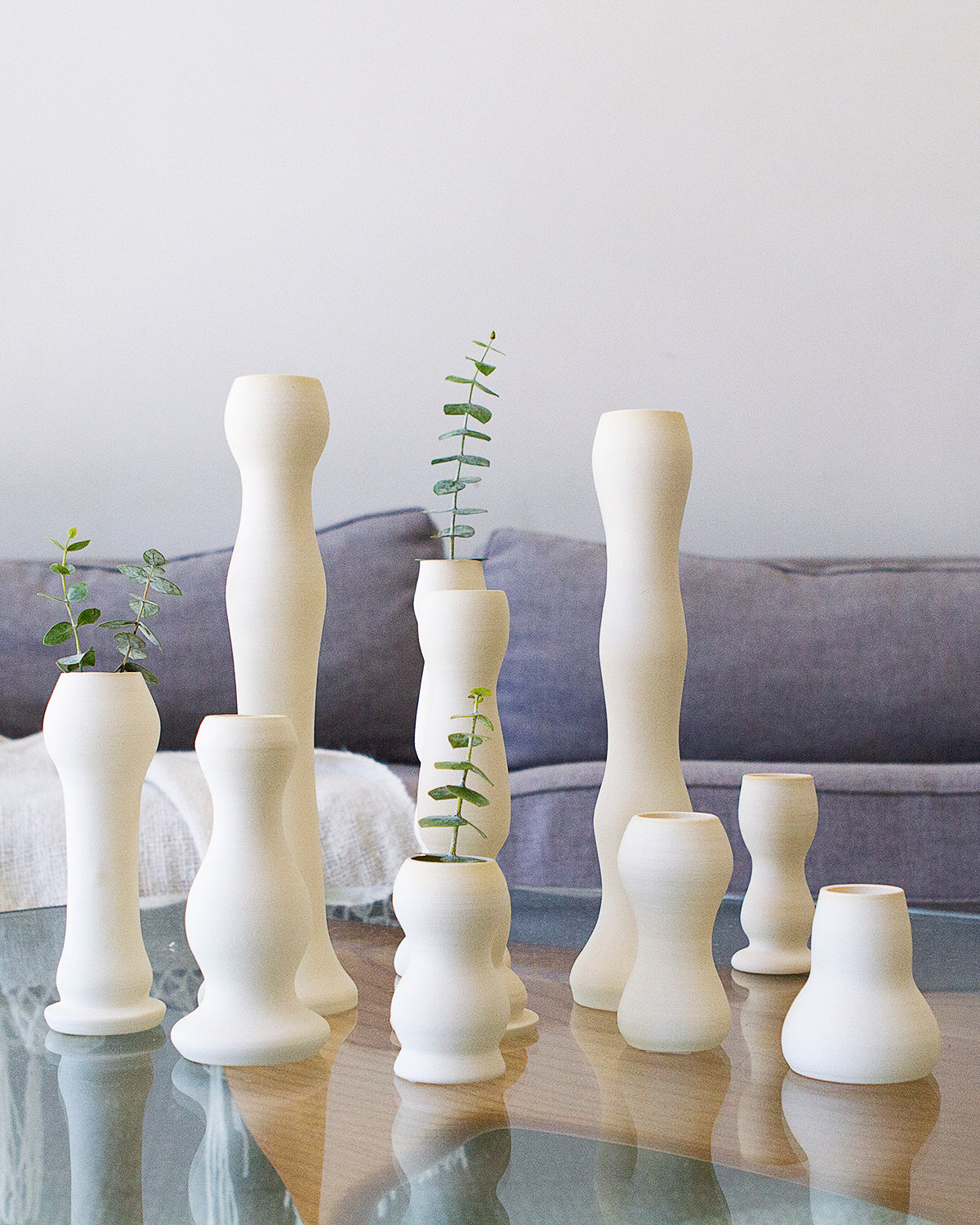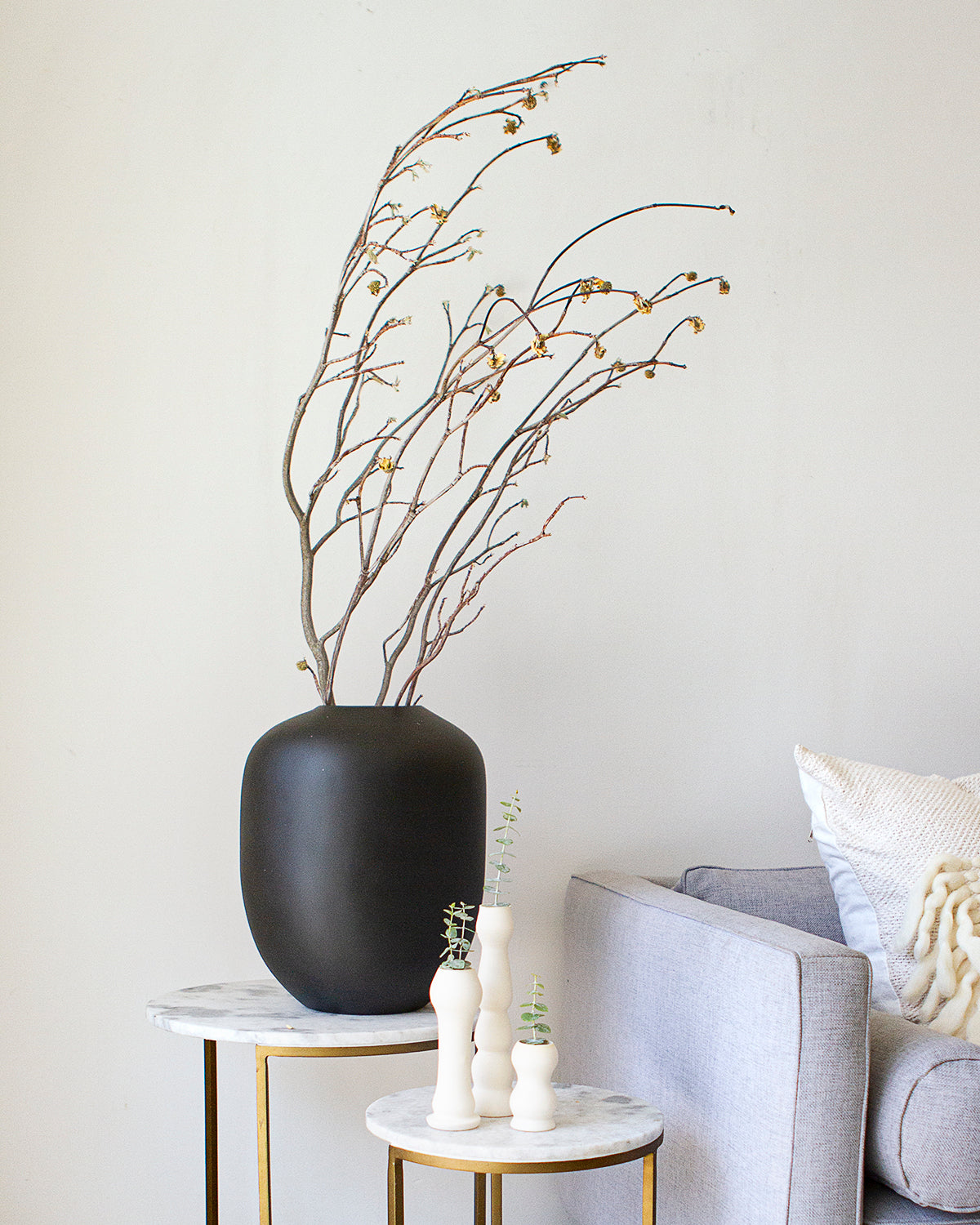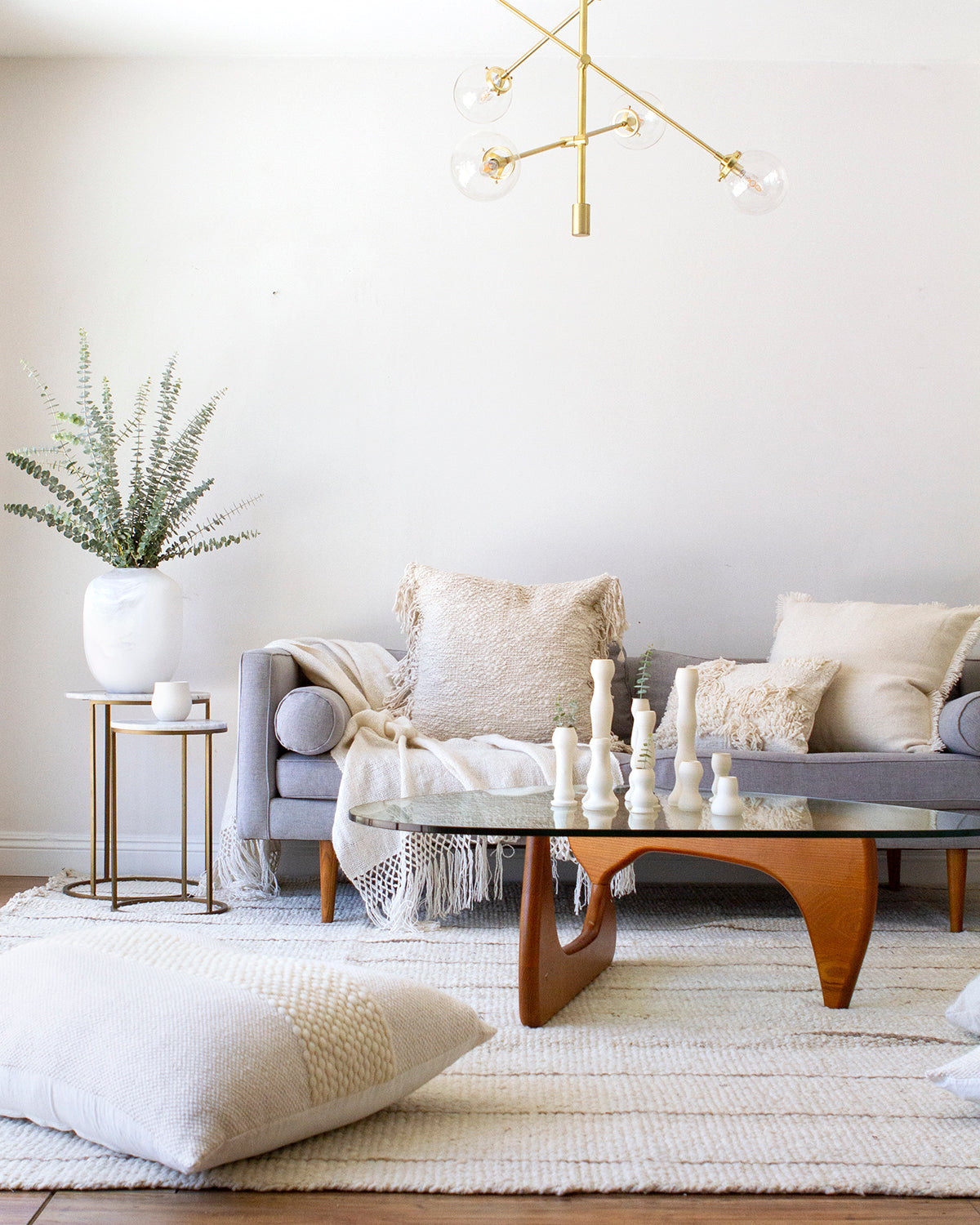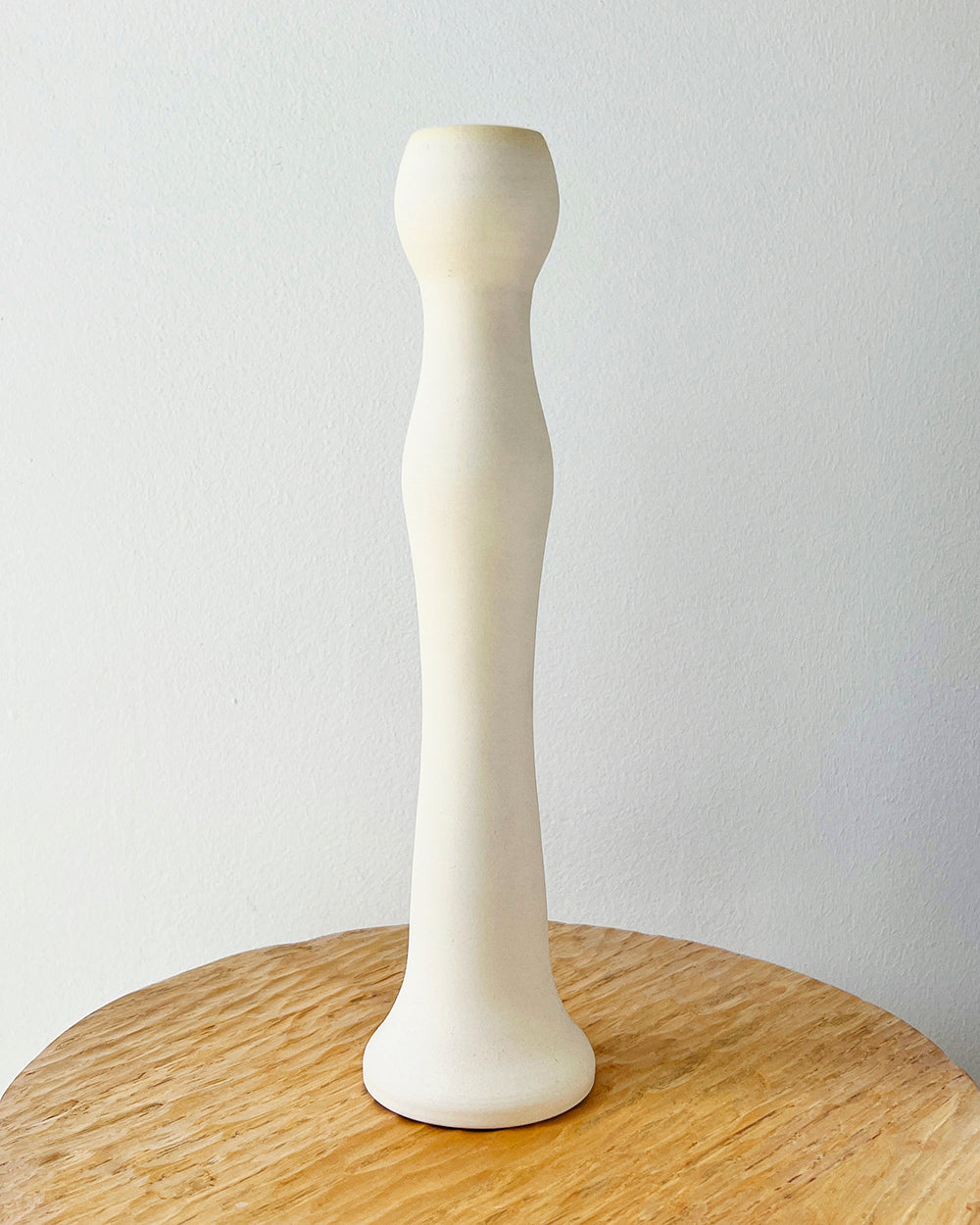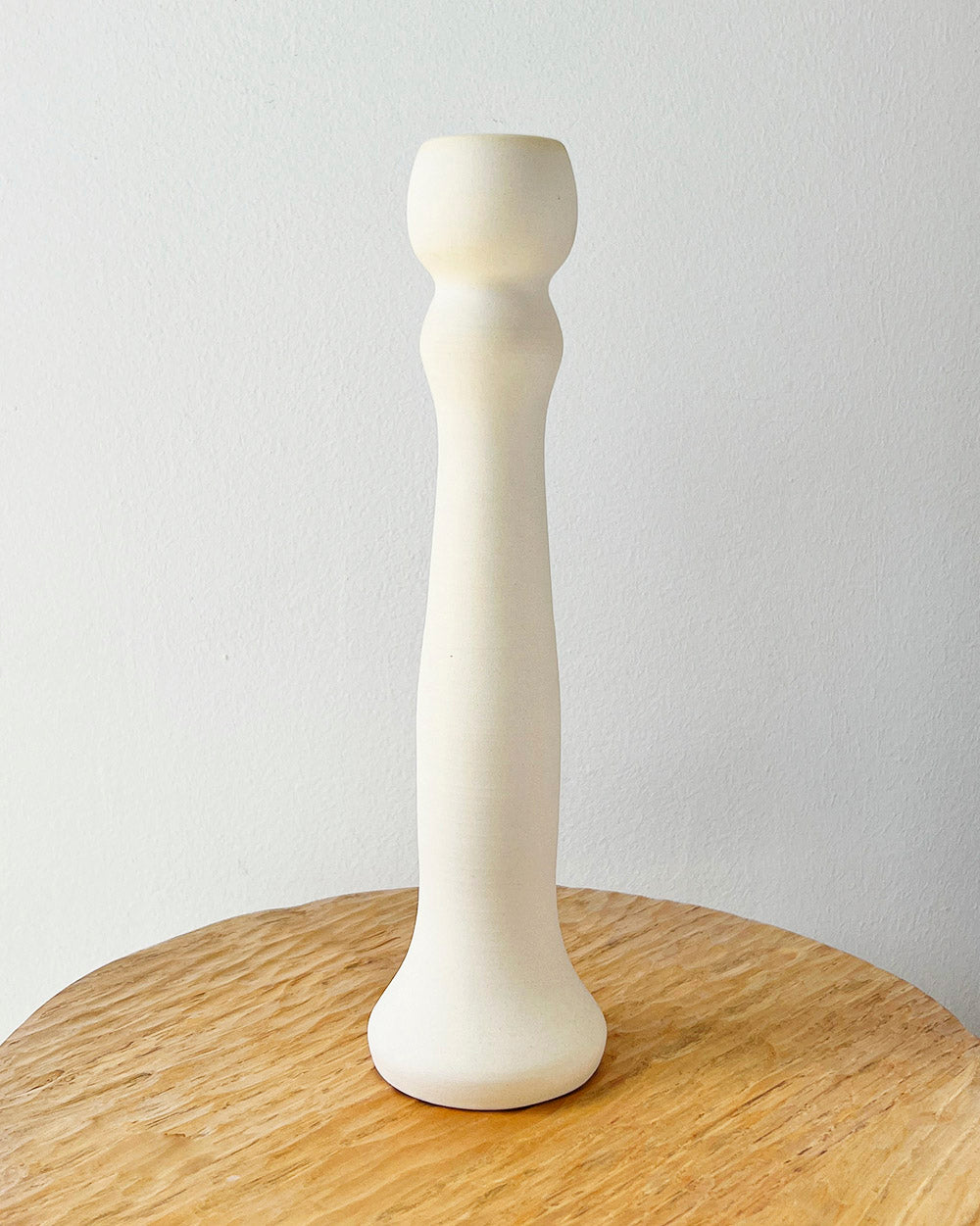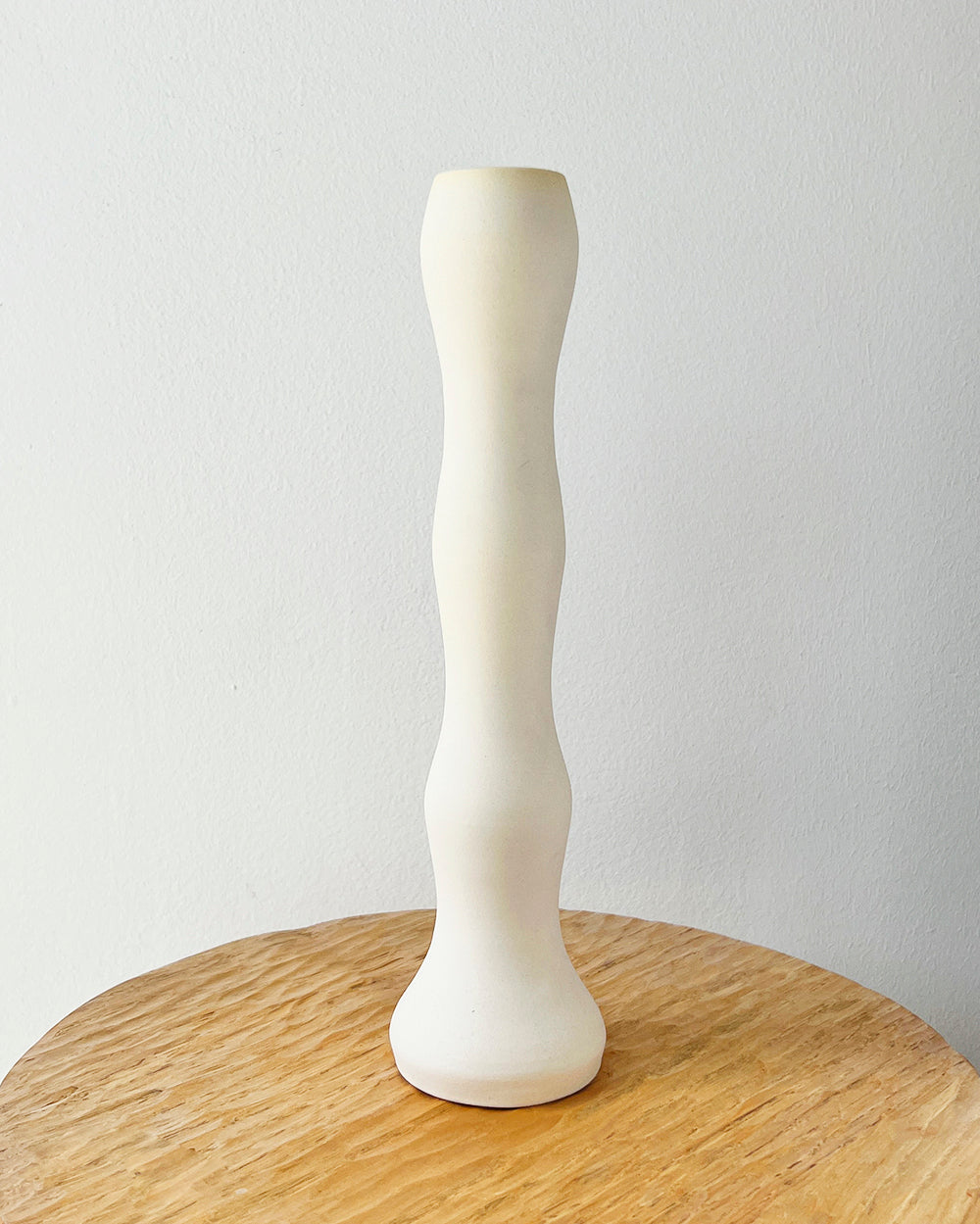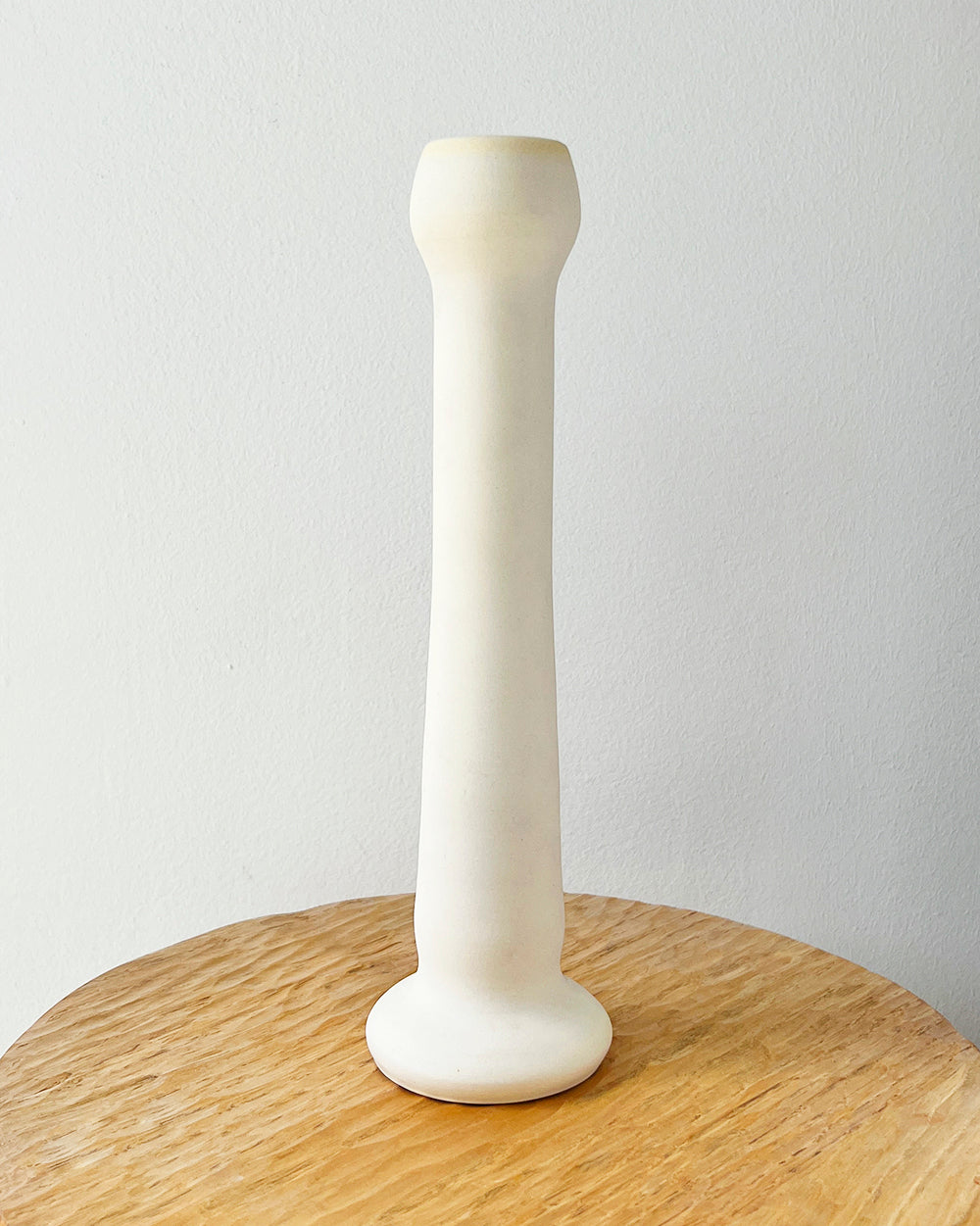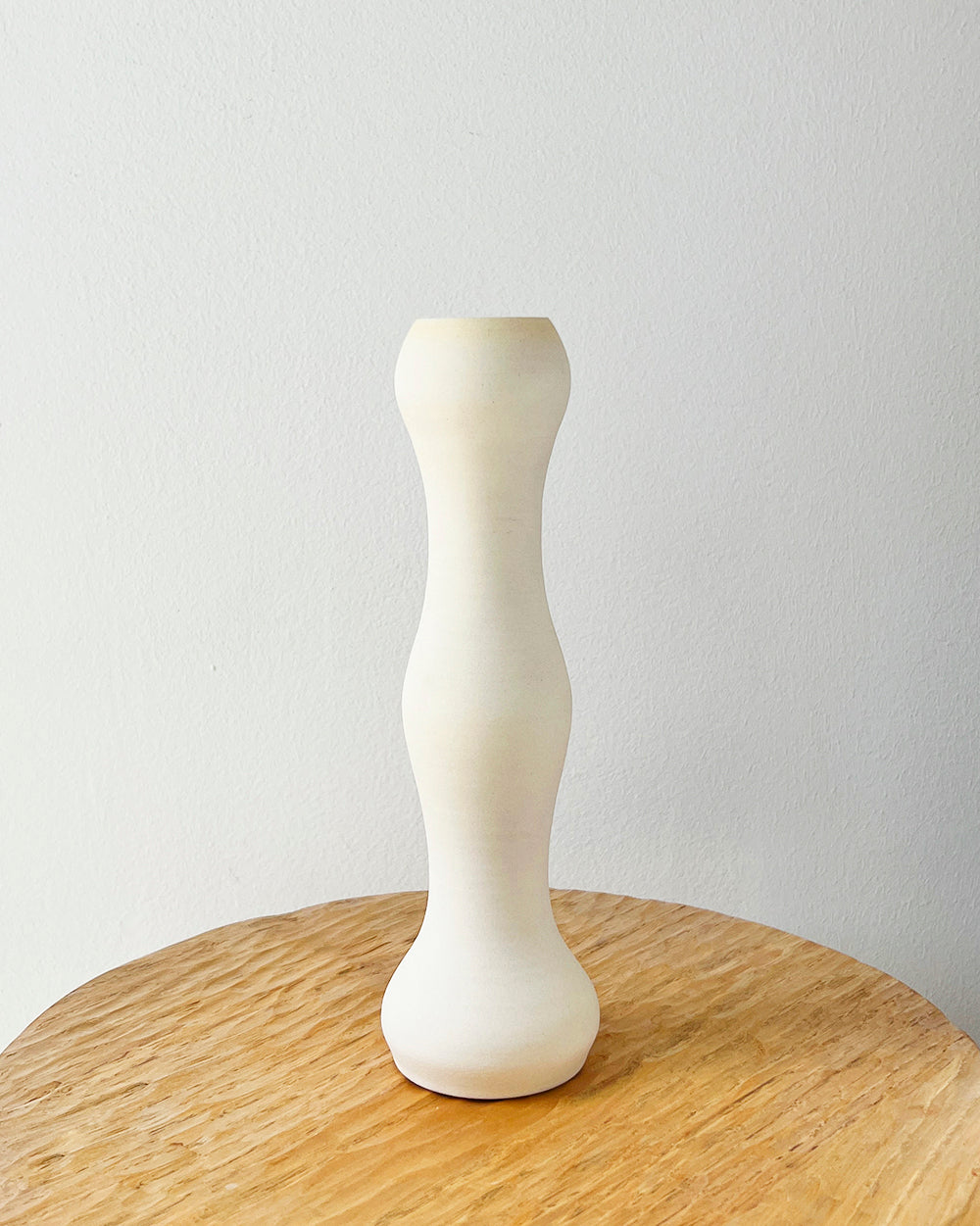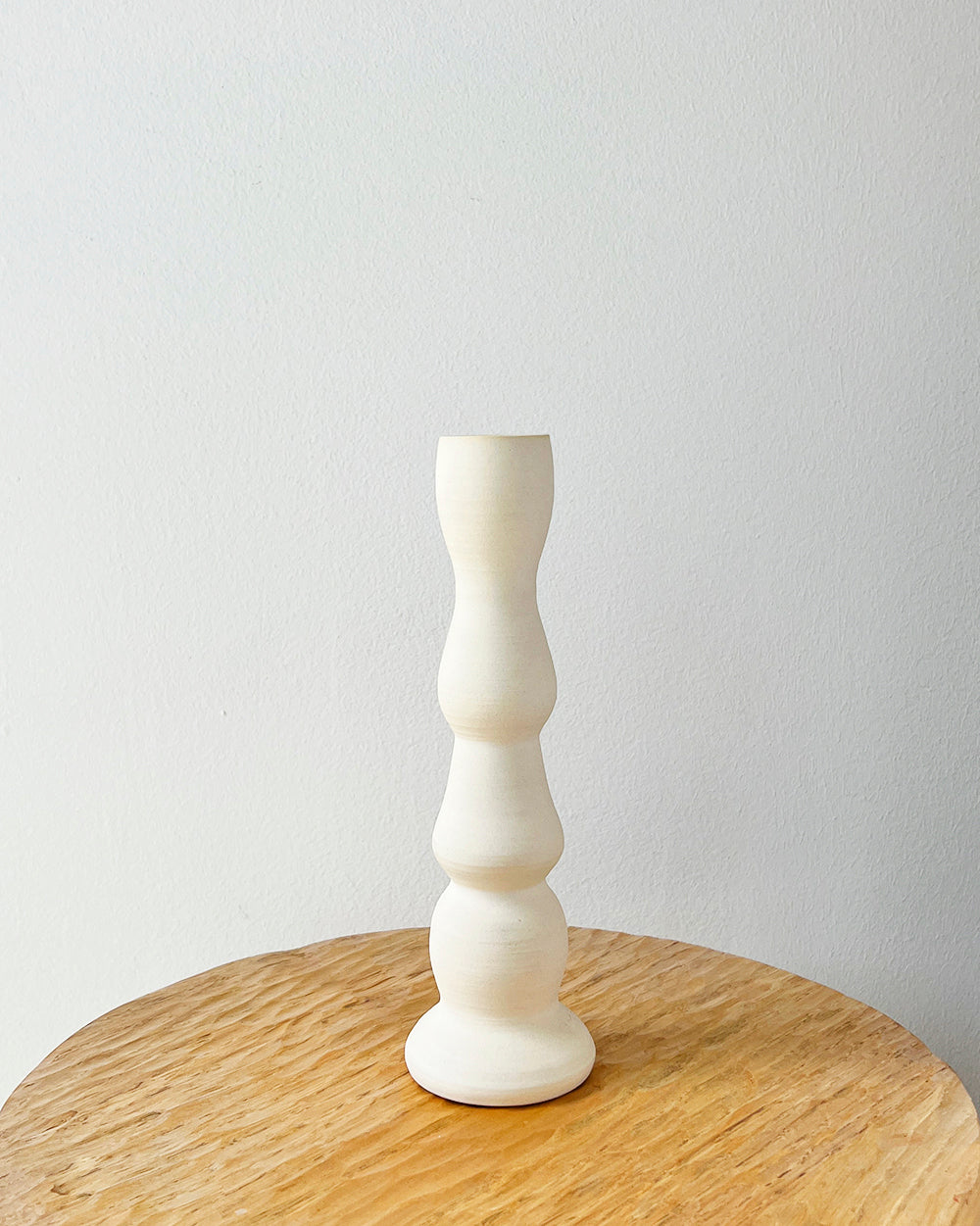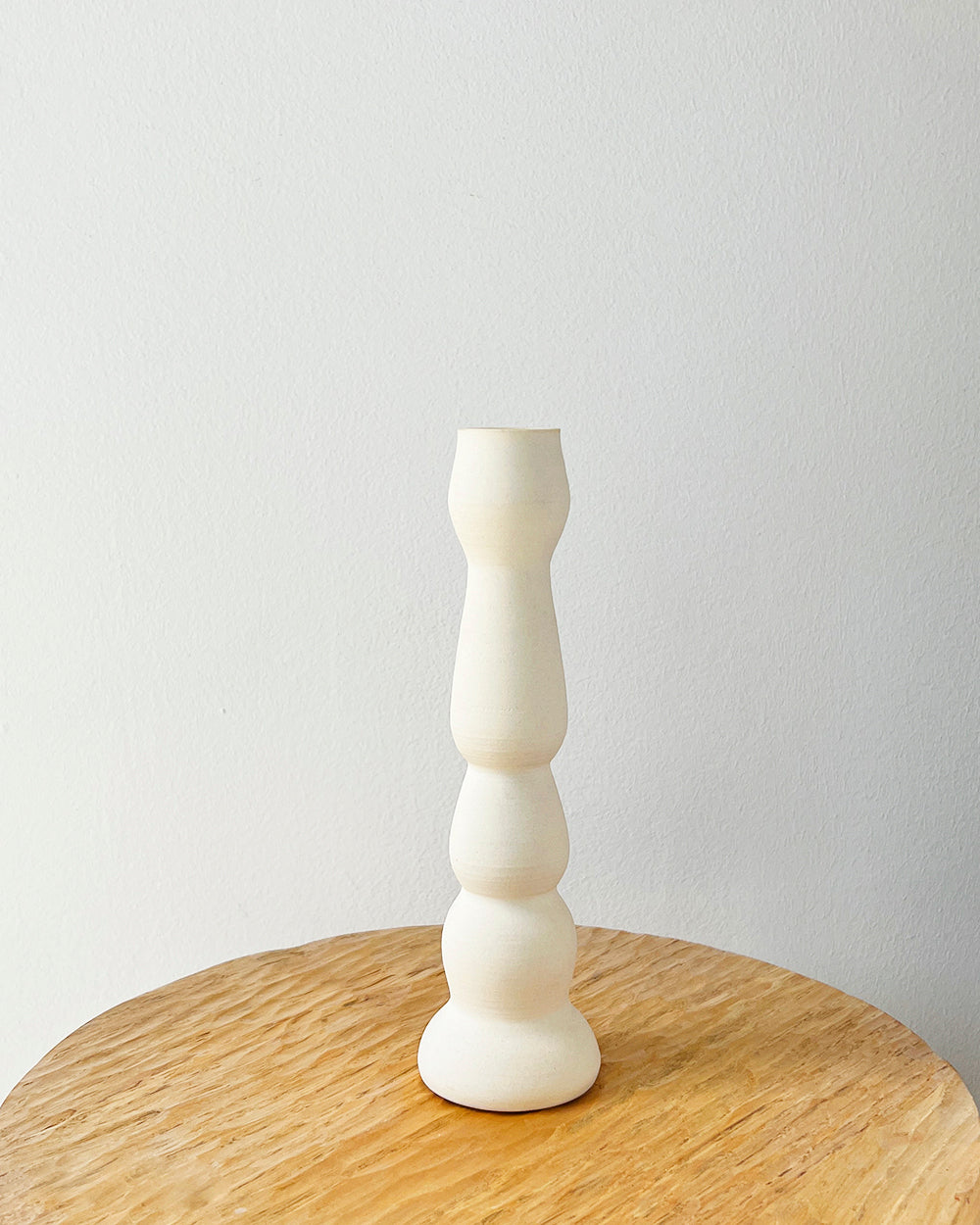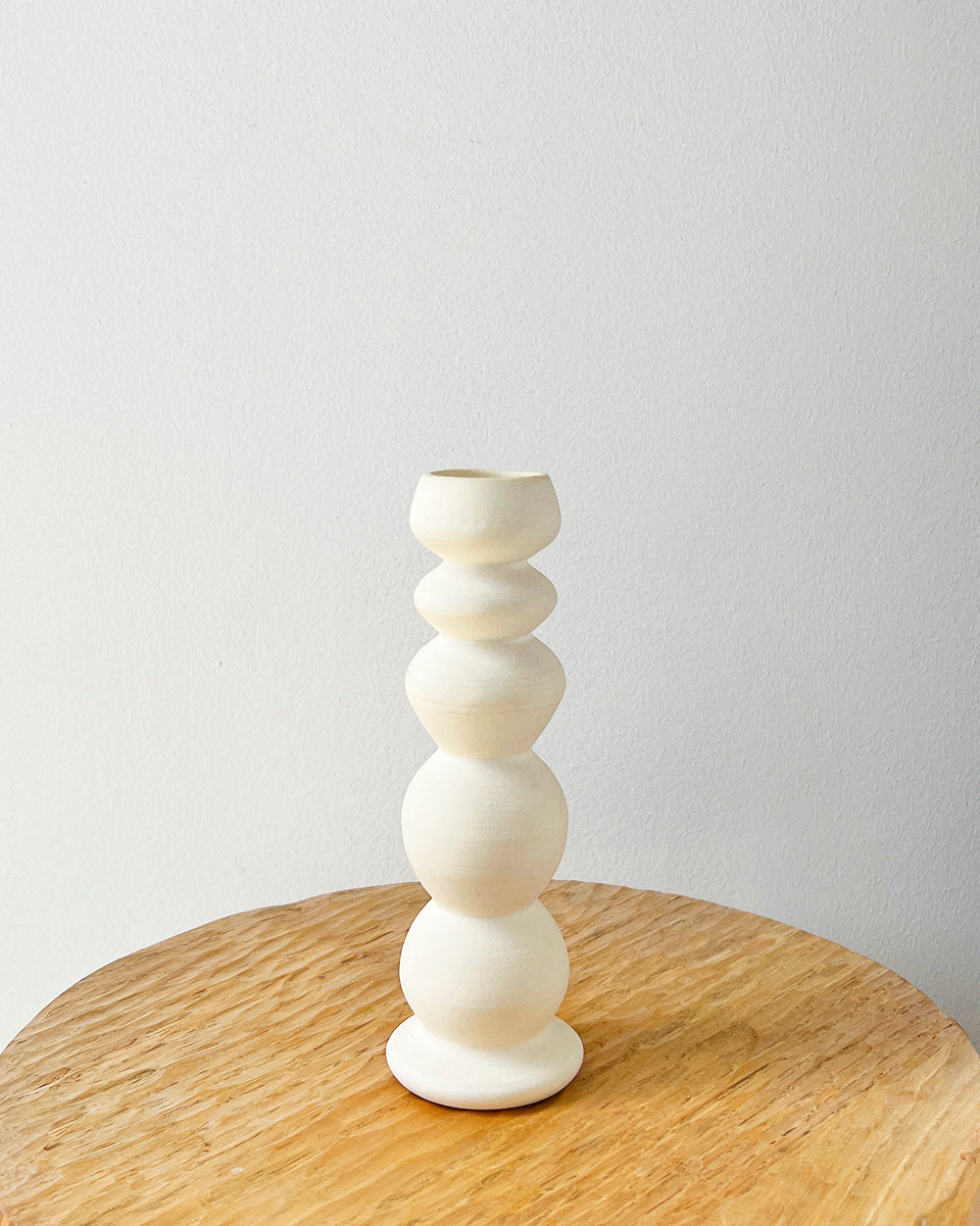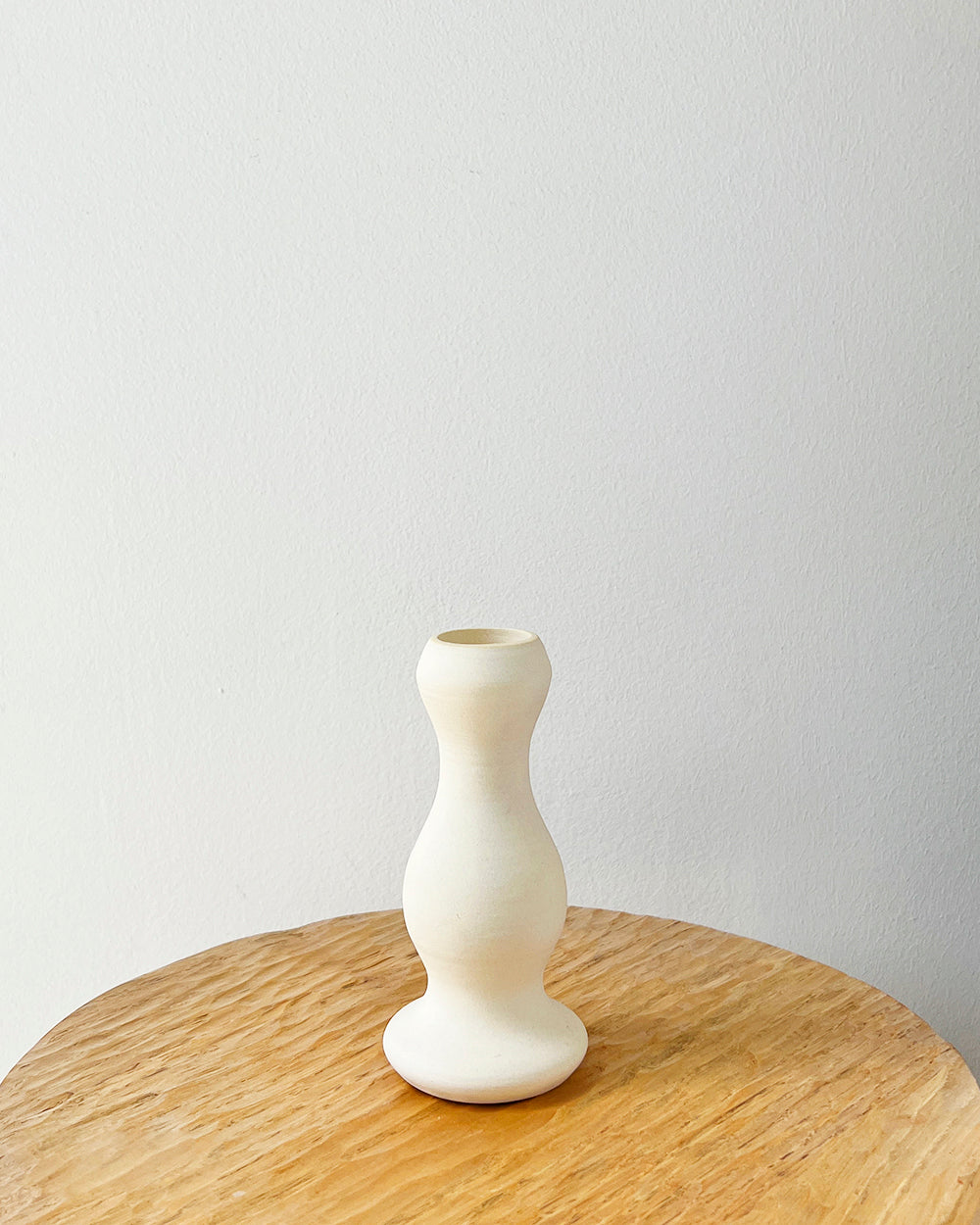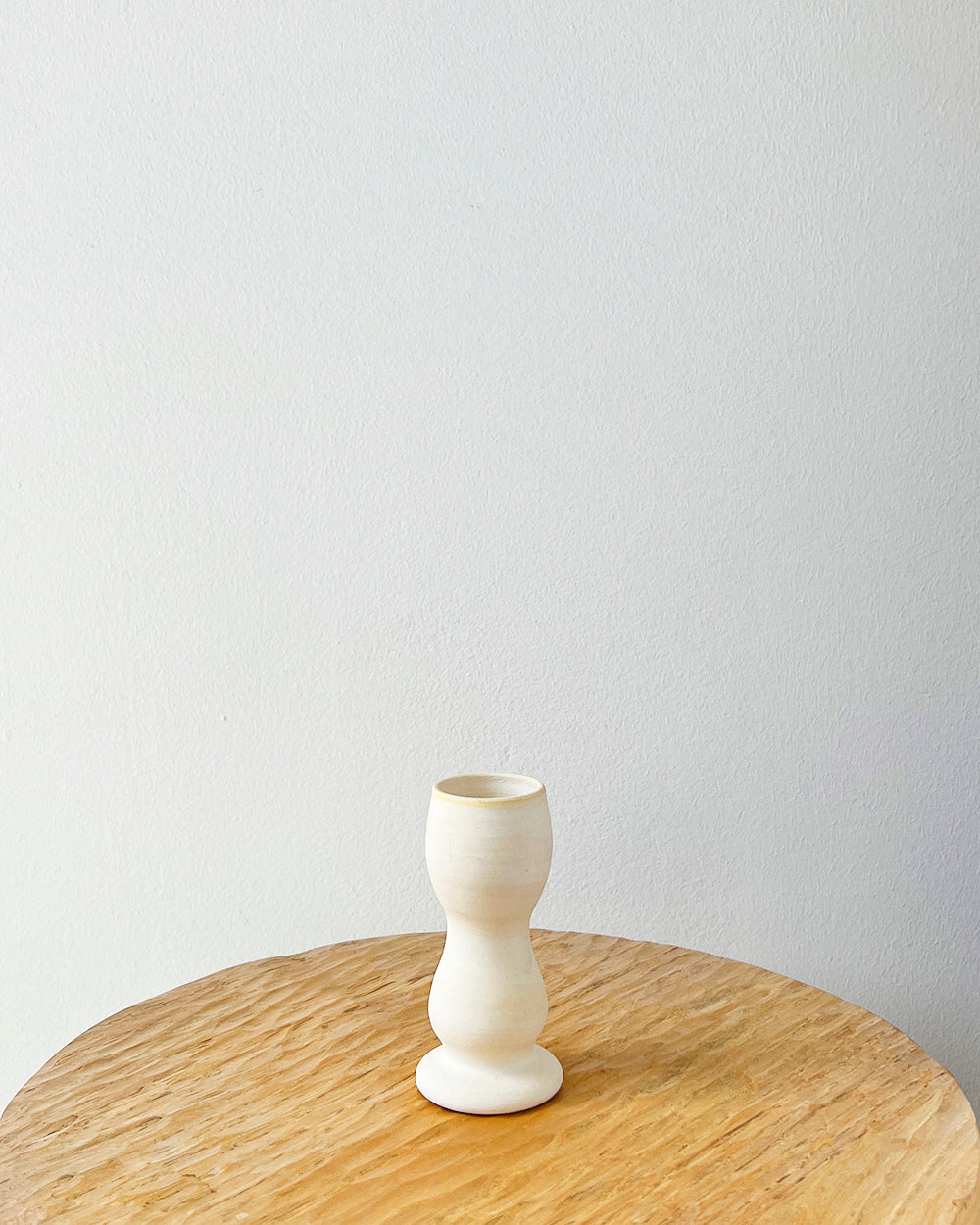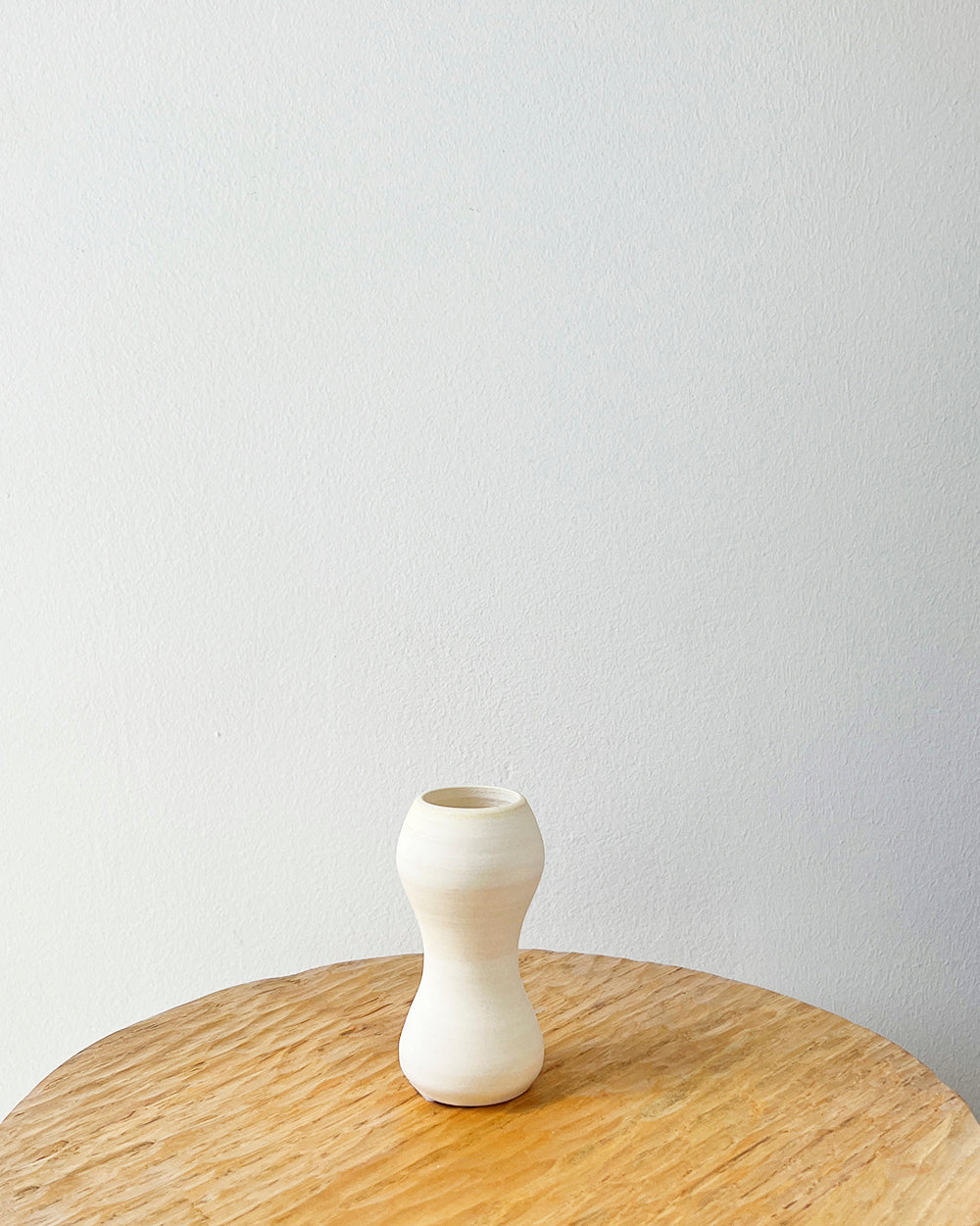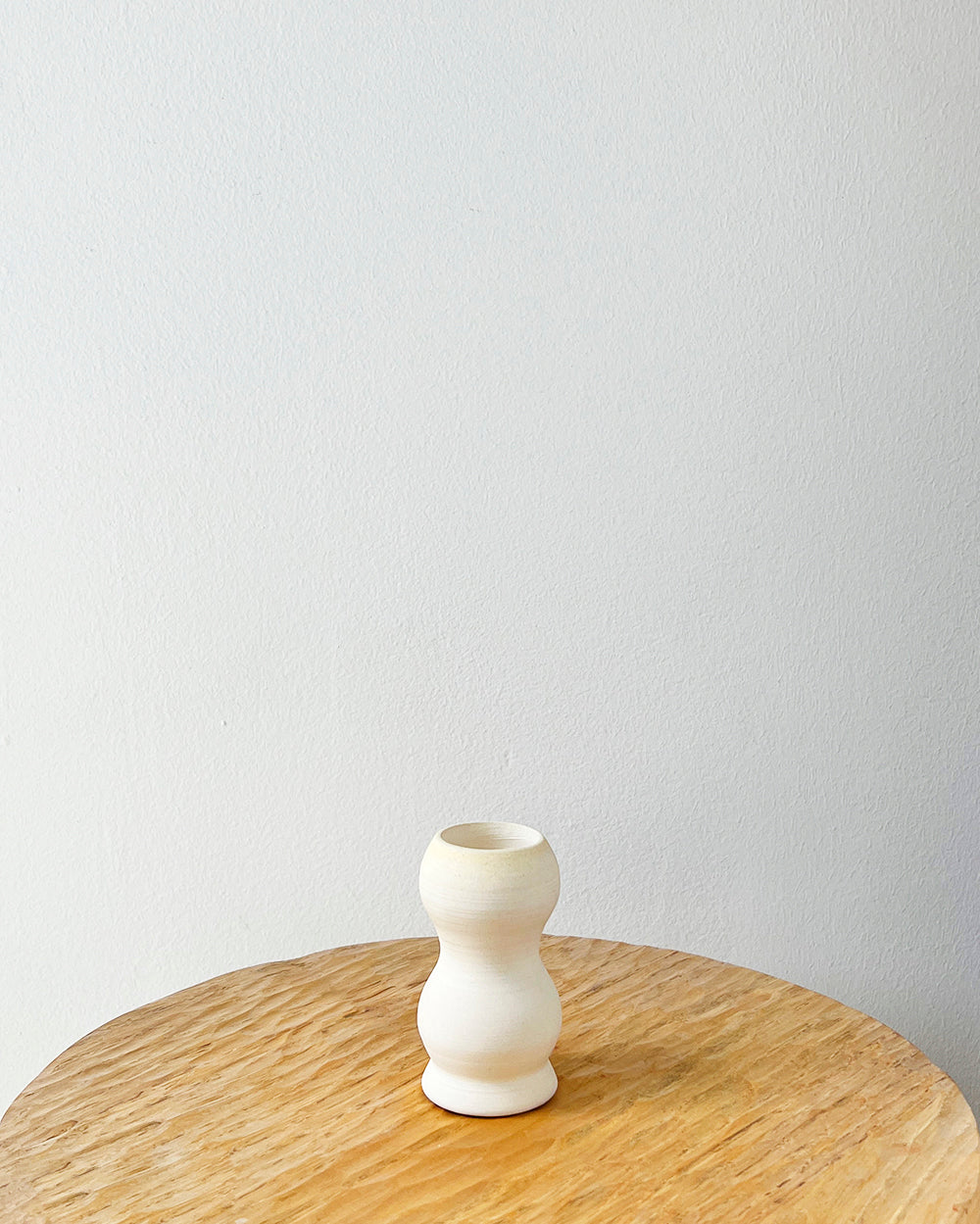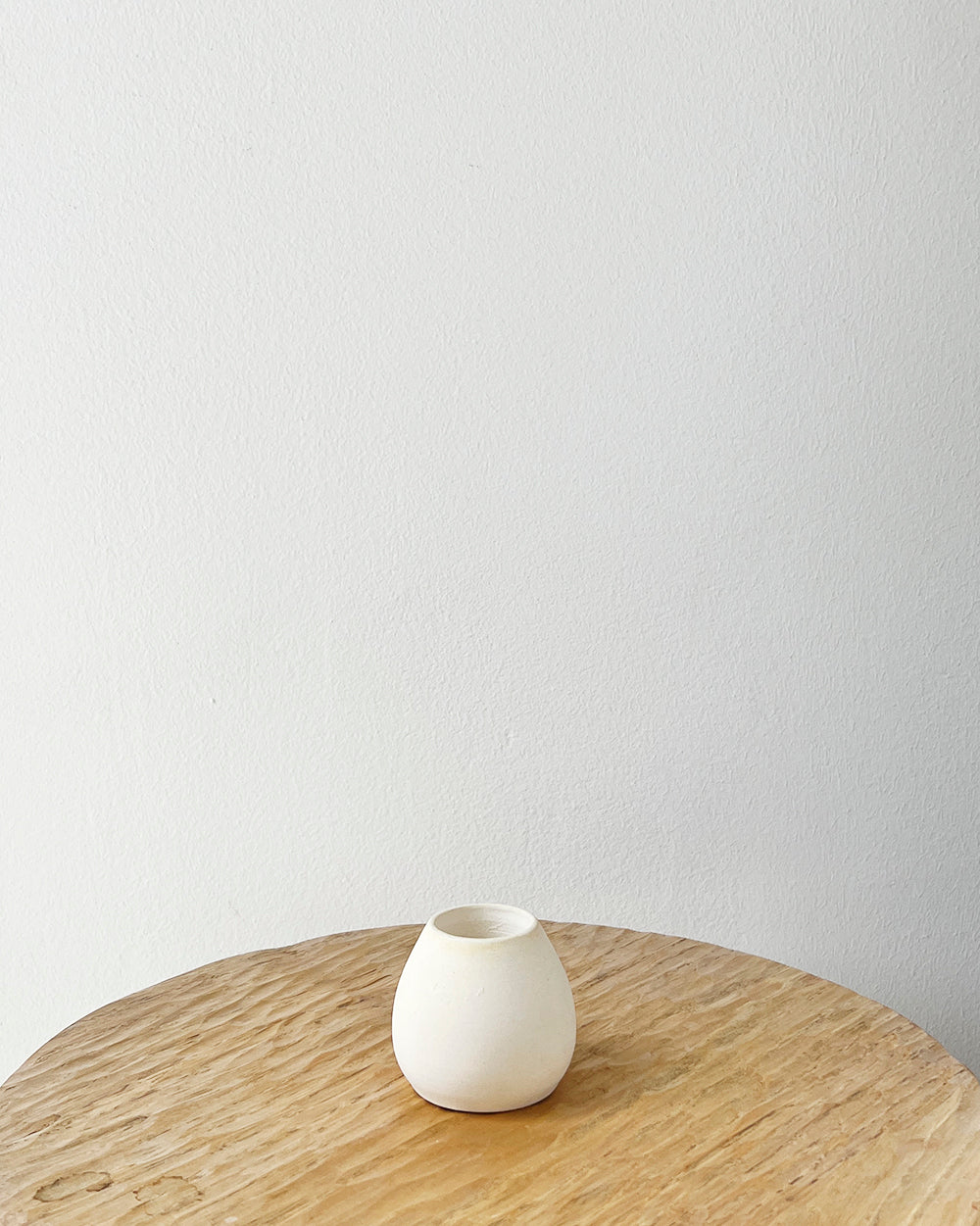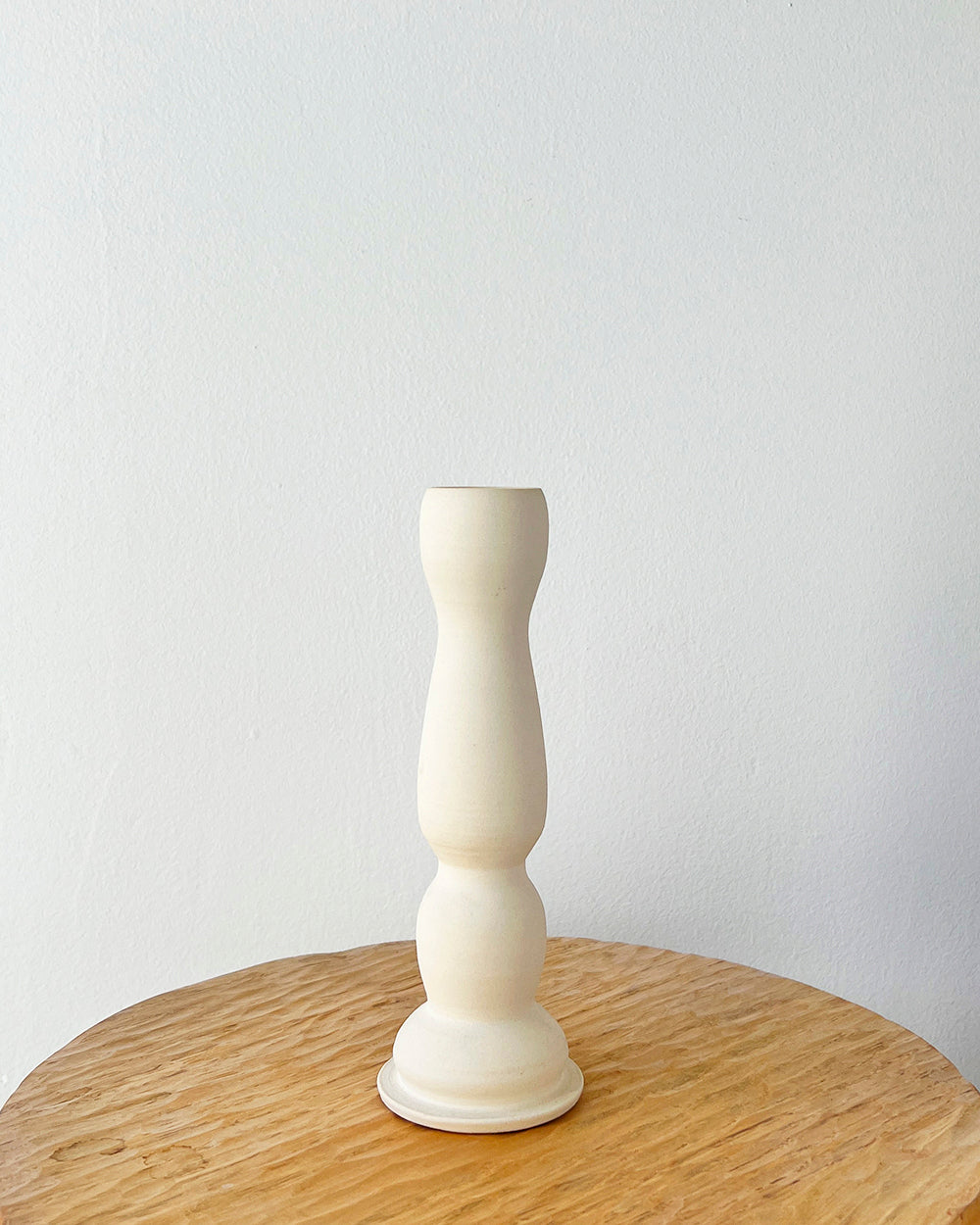 Regular price
Sale price
$343.00
Unit price
per
Sale
Sold out
Modern candlesticks for your dining table
These handmade, one-of-a-kind ceramic candle holders combine classic beauty with modern elegance. The organic shapes and ivory color provide a minimalist aesthetic and make a great home accent. Perfect for illuminating any space, these candle holders add timeless style to any home décor. They look great when in groups of three or more. 
Each candleholder is one of a kind and made by hand by the artisans on a potters wheel. Each number corresponds with the exact candleholder in the photo. 
About the Artisans

Melissa Aldrete and Luis Cárdenas founded their pottery studio in Guadalajara, Mexico, in 2012. They pride themselves in creating unique, experimental ceramic pieces.
Measurements

Sizes range between 11.7" to 2.25" in height. Approximate diameter for all of them is 2".

Sizes
Individual heights:
- Ivory-1: 11.7"
- Ivory-2: 11"
- Ivory-3: 11"
- Ivory-4: 11"
- Ivory-5: 9"
- Ivory-6: 8.5"
- Ivory-7: 8.5"
- Ivory-8: 7.5"
- Ivory-9: 7.5"
- Ivory-10: 6.5"-
- Ivory-11: 5.75"
- Ivory-12: 4"
- Ivory-13: 4"
- Ivory-14: 3.5"
- Ivory-15: 2.25"
View full details