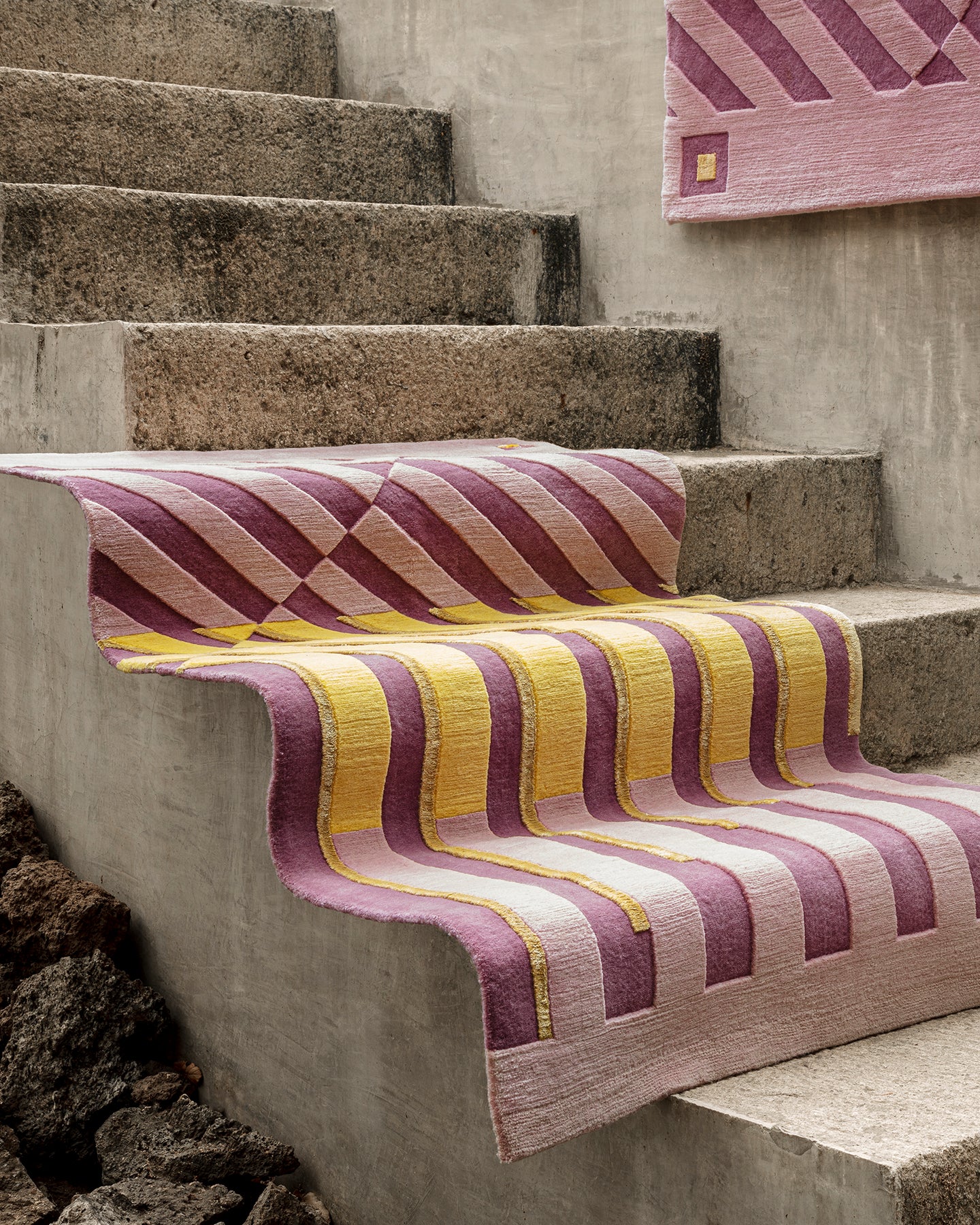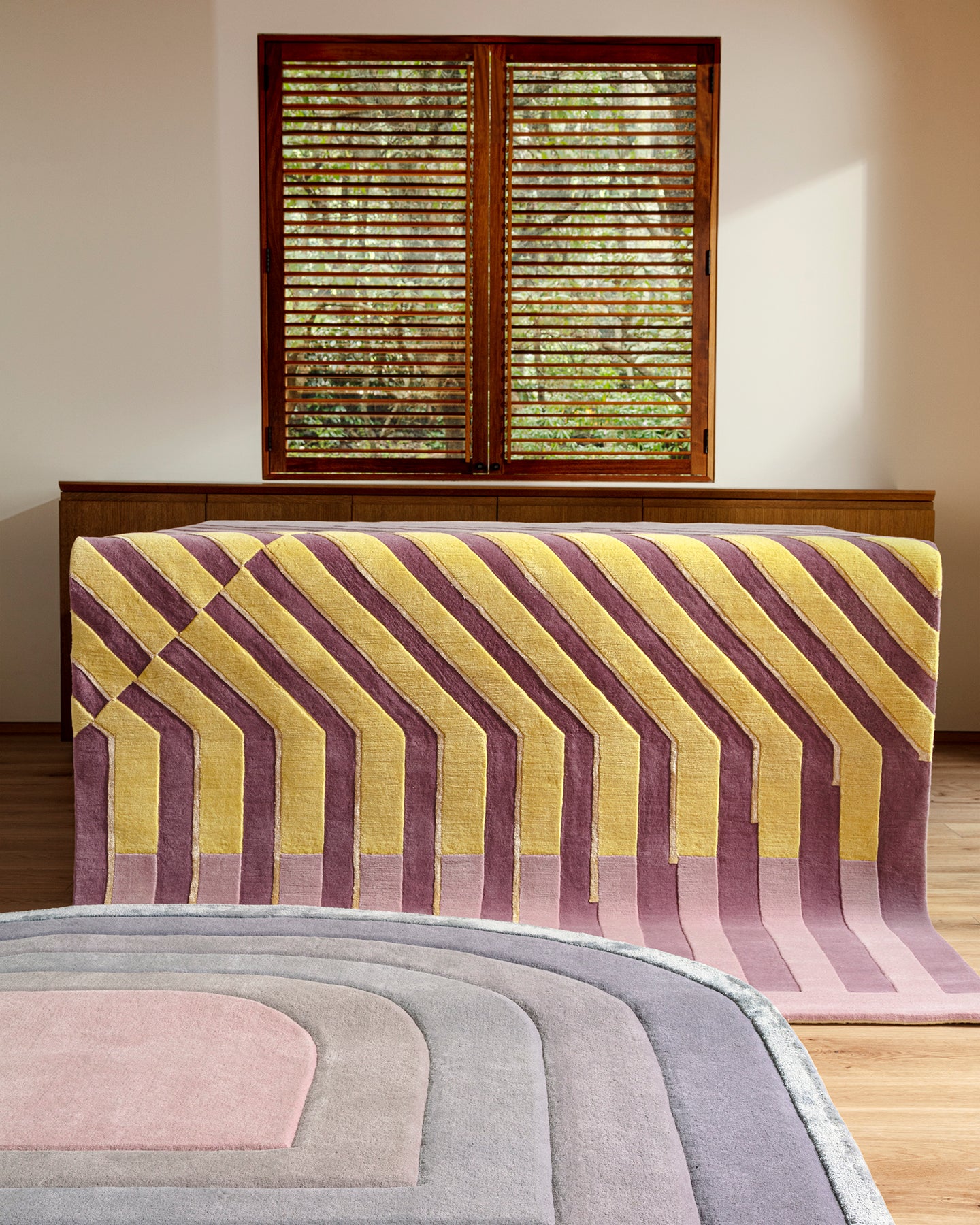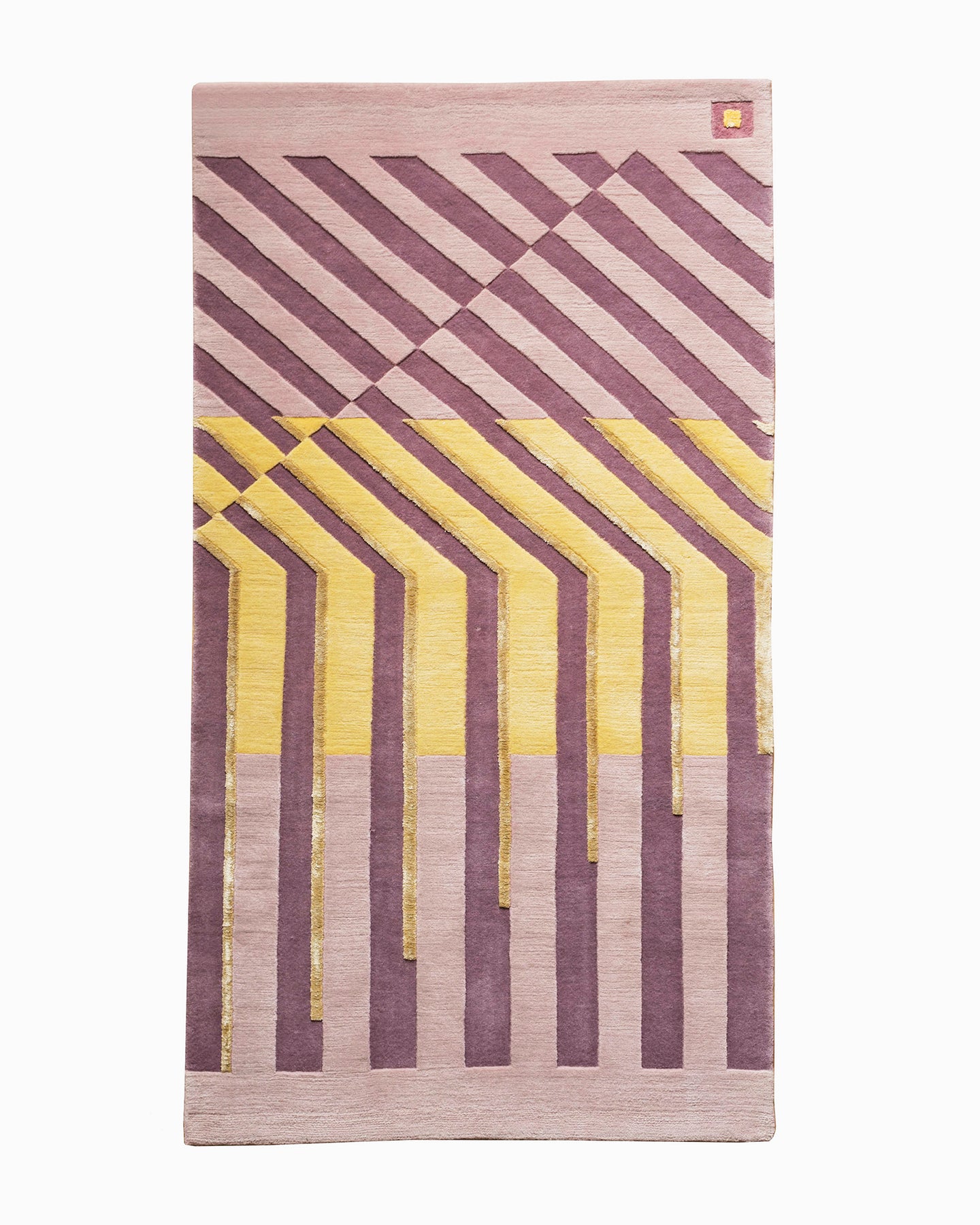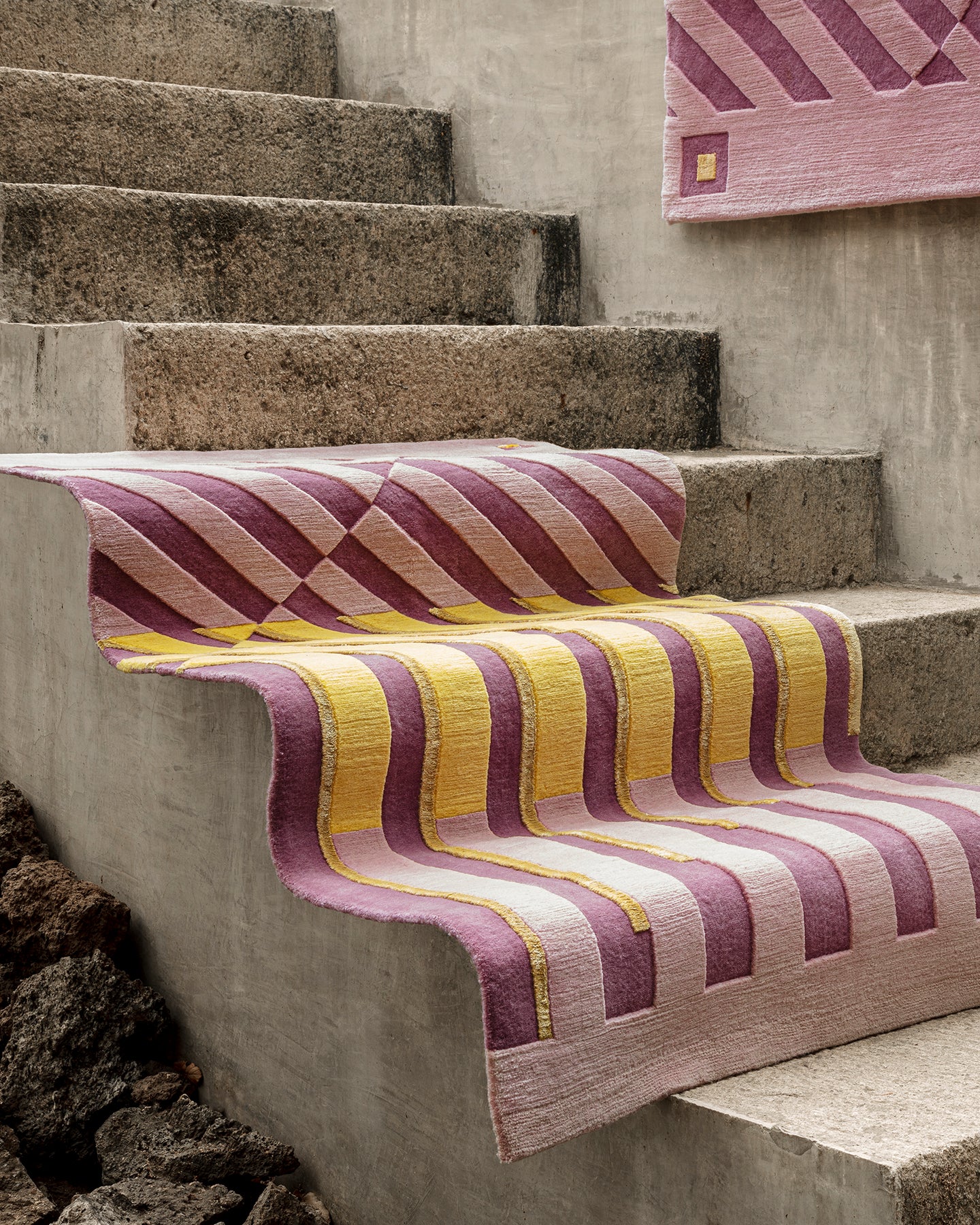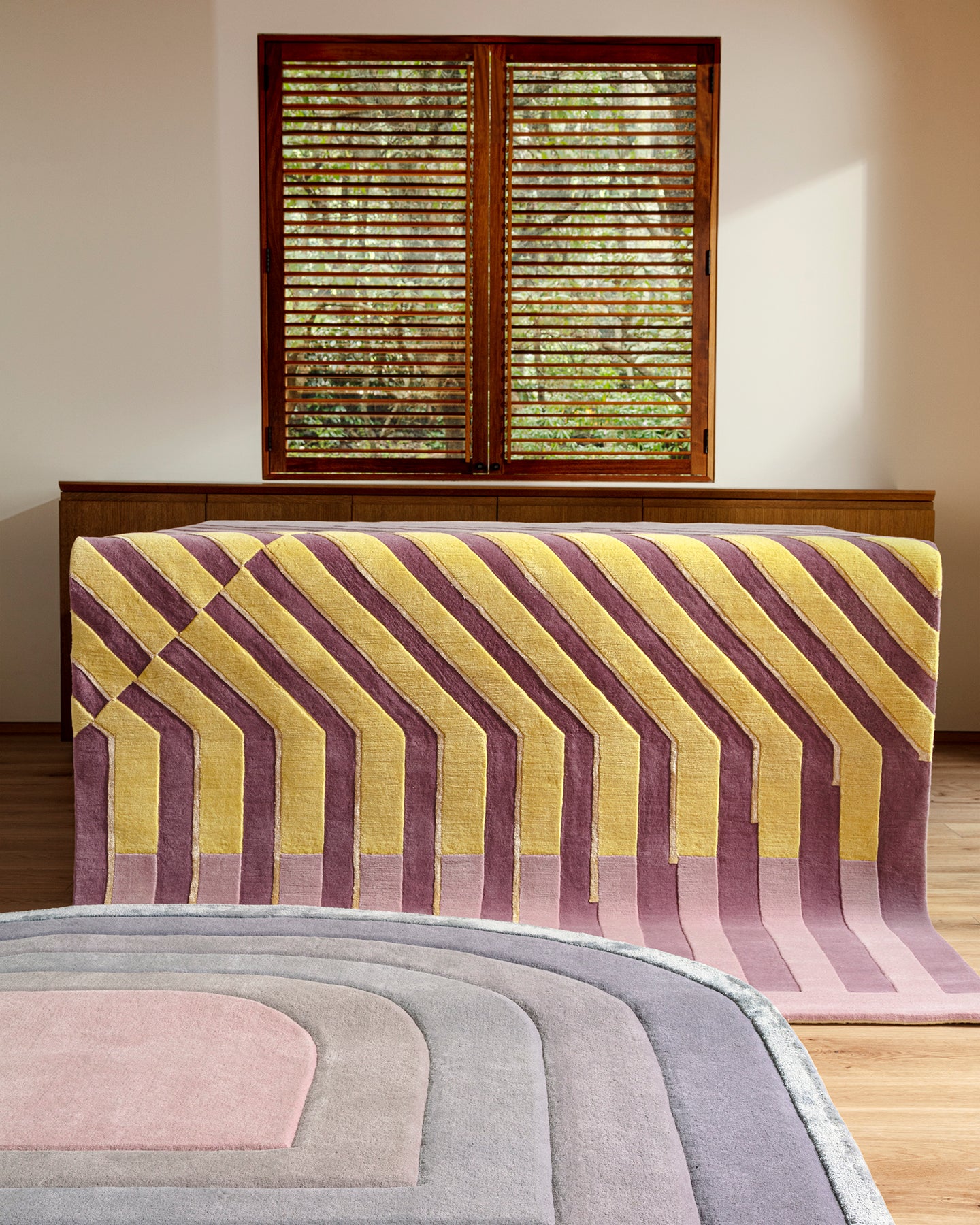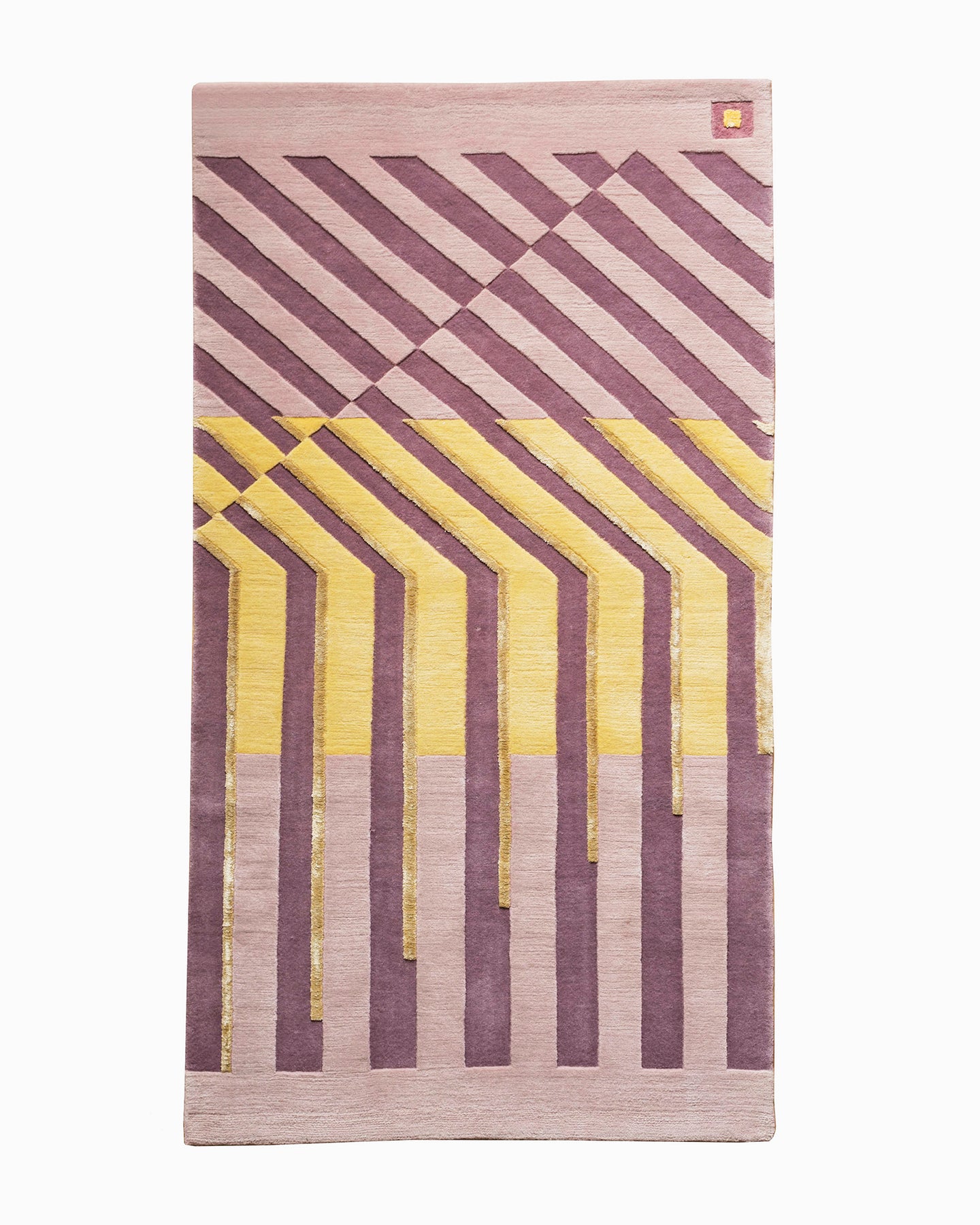 Regular price
Sale price
$1,950.00
Unit price
per
Sale
Sold out
A colorful rug to brighten any room
Wrap your room in warmth and style with our BiYuu Anhelo III Rug! This unique area rug feels like a cozy hug with its wool and silk material, and it'll add a punch of fresh-meets-fancy to your home decor with its vibrant purples, yellows, and stripes. You'll be livin' large with its modern geometric design, plus its handmade artisanal quality and 4.8'x2.6' size. It's a maximalist's dream – the perfect pop of color and flavor!
All the BiYuu rugs can be made to order to any size and shape, and allow a wide variety of color customizations. They use both natural pigments and certified dyes in order to create the most suitable product for each project.
Please email us at hello@atacamahome.com for a custom quote or to receive our full BiYuu catalog.
About the Artisans

Bi Yuu was founded in 2012 by textile designer Marisol Centeno (Mexico, 1985), in the hopes of creating a brand specialized in designing rugs and textile complements with a strong vision of vanguard, quality, and social responsibility.

Bi Yuu uses design and innovation as a means to positively impact our collaborators' and clients' worlds.
Materials

The Anhelo line is designed by Marisol in Mexico, and hand-woven in India in studios certified by the Good Weaves organization, following the strictest fair trade standards.

This rug is made of wool and bamboo silk, woven using the Tibetan Knot technique, and has 150 knots per square inch.
View full details